The Unbearable Whiteness Of Being Empirical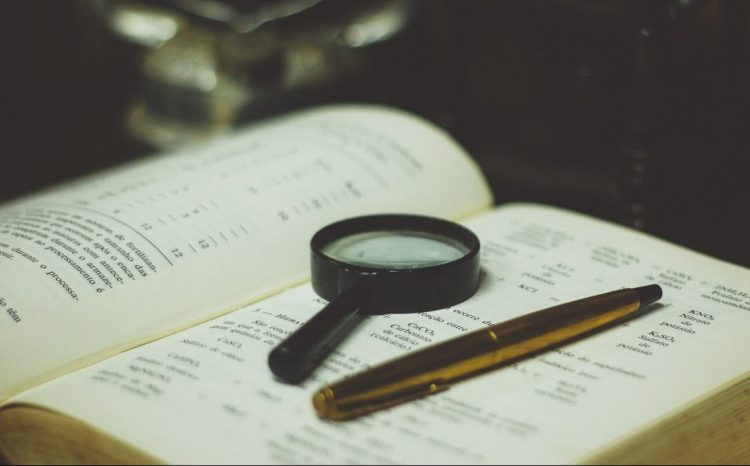 The Curious Case of the "White Empiricism" Paper
There is a pattern:
A Twitter "anti-SJW" notices something that falls broadly under a "critical theory" approach to math and science. Perhaps it's a presentation about "decolonizing math" or a paper on respecting "indigenous ways of knowing" in science education. The anti-SJW mocks its, or holds it up as an example of a threat to civilization, or both. His criticism is not particularly nuanced, and often boils down to MATH IS MATH.
Anti-anti-SJWs attack the criticism, mocking the anti-SJW's lack of nuance and/or reading comprehension, calling him ignorant of actual philosophy of math and science. In doing so they downplay the radicalism of the original crit-theory take. It's just critiquing subtle institutional biases, just calling for teaching more and more complete science history, just raising standard questions of epistemology.
Meanwhile, I read these papers myself. I follow the citations and read more papers, and follow the citations on those. Through all this I genuinely try to be open-minded. And in the end I conclude: Yes, this is actually bad. And sophisticated Twitter-ers with charitable interpretations are, in the rush to attack a MATH IS MATH culture warrior, also badly misrepresenting these ideas.
When frequent offender James Lindsay shared the paper "Making Black Women Scientists under White Empiricism: The Racialization of Epistemology in Physics" by physics/women-studies professor Dr. Chanda Prescod-Weinstein. He very obviously mocked it before reading more than the title. The avalanche of responses included quite a few summaries of the reasonable things the paper was really saying. Lindsay himself got around to reading the thing the next day and vigorously fisked it. In my opinion he still misread her in a couple places. Personally, I don't trust him, I don't trust those other people, I read it myself.
The parts of the paper that most viscerally irritated me were the already famous "covariance" passages, as they an example of one of my most-hated tics of critical-theory-esque takes on science: using a scientific concept as a metaphor, and then treating it as if it's not metaphorical at all:
The paper defines  white empiricism, wherein those who don't buy into dominant intellectual and social modes (particularly Black women) are not trusted as observers—that is, their claims of racism are doubted and so is their competence as scientists. Prescott-Weinstein claims this undermines the principle of covariance in general relativity, that states that "there is no single objective frame of reference that is more objective than any other… All frames of reference, all observers, are equally competent and capable of observing the universal laws that underlie the workings of our physical universe."  Except that an "observer" in general relativity is a hypothetical point of view, not a person. A "frame of reference" in the sense of covariance is a coordinate system; it can't be "competent," and it has nothing to do with "objectively" analyzing data.
Defenders call this simply a metaphor for the scientific ideal of universality. Perhaps so, but then it's a metaphor used to argue causality in a non-valid way, and it shouldn't be accepted or forgiven in an effort to dunk on James Lindsay. "Because white empiricism contravenes core tenets of modern physics (e.g., covariance and relativity)," Prescod-Weinstein says at the end of her first paragraph, introducing the argument she'll make later "it negatively impacts scientific outcomes and harms the people who are othered."
Consider that because. This is a paper on or at least incorporating philosophy of science. "Because" should be used in a philosophically meaningful way. Is it meaningful that
racist-ly doubting Black women's competence and testimony of racism
would harm both them and scientific outcomes
because
that "contravenes" the principle that physical laws should be consistent in any coordinate system?
The thing is if you replaced the over-metaphor with just, "the principle that all people are equally capable of using scientific methods to uncover truth" it would make sense. But instead a scientific theory is abused as a metaphor, and in a way which also muddles and confuses her later points about standpoint theory. It is, if not exactly the same as, similar to the common phenomenon of people apparently believing the observer effect in quantum mechanics necessarily refers to sentient observers and spinning odd philosophies off from there. It is not good.
There's lots more here, and I won't declare that the paper is nonsense from top to bottom. But I want to talk about the idea that our current understanding of physics might be entirely, radically different, and one of the central passages of the paper that plays off of that.
So It Turns Out I'm an "Inevitabalist" Mostly
To begin with, I give Prescod-Weinstein, credit: there were some really interesting citations on this. That has not been the case for almost any of the papers I've read before in the general crit-theory-science-ish area and suggests that she is engaging with interesting ideas (where "interesting" here means, mind-expanding for me, personally) regardless of the merit of her particular spin on them.
Much of Prescod-Weinstein's argument rests on the idea that scientific knowledge is contingent, that is, if things had gone another way, the current understanding of science could be different. The opposite view is that scientific understanding is inevitable—there is a fixed physical reality and our scientific methods are a good way to uncover and describe it, so given time we inevitably settle on the best possible scientific model, or close enough.
In particular, Prescod-Weinstein believes that "knowledge production in physics is contingent on the ascribed identities of the physicists." Meaning that, say, if most physicists for the last fifty years had been black women rather than white men, different theories might have been pursued, different experiments might have been done, and after all of that we might now have a different understanding of physics. She tells us:
Contingentists focus on top-down social forces, or the contingency associated with laboratory instrumentation; in this way, they challenge any assumption that scientific decision making is purely objective.1 Scientists are also typically monists—believers in the idea that there is only one science—who, rather than feeling burdened to prove there is only one science, expect contingentists to prove that there can be more than one (Soler 2015b). This monist approach to science typically forecloses a closer investigation of how identity and epistemic outcomes intermix.
The reference there is to a book chapter: "Why Contingentists Should Not Care about the Inevitabilist Demand to 'Put-Up-or-Shut-Up' by Lena Soler. This chapter is so interesting that I'm tempted to just write a few thousand words on it, but that would get us away from the culture war hook and that's what the people are here for. So I'll try to be brief.
The 'put-up-or-shut-up demand' is the inevitablists saying well then why don't you give us an example of one of these theories you say are possible, which substantially contradict actual scientific understanding but are equally valid. Soler says that there is a very strong example from the actual existing physics practice—different interpretations of quantum mechanics. The Copenhagen interpretation is the "standard" interpretation and says (to oversimplify) that quantum weirdness doesn't have a non-weird "explanation," it just is how it is and despite our instincts otherwise the universe is not actually determinist. But ah! (she says) there is also Bohm's theory of quantum mechanics, a determinist theory that says quantum weirdness actually does have a nice normal causal explanation which we can see by modeling it like so. One theory is the "standard," but there have been respectable physicists who thought the Bohm theory was better for a hundred years. (She doesn't mention but there's more than these—another interpretation is multiple worlds theory and some physicists are practically married to that one.)
So this shows us that it is possible to have multiple theories that explain the same empirical facts equally well, without an objectively compelling reason to believe one over the other. In this situation it isn't hard to believe that whichever of these theories is the "standard" could be largely determined by factors like "what's in freshman textbooks" and "who was whose advisor" and even "who has a 'strong' personality."  I believe the conclusion Soler would like us to take from this example is that since multiple contradictory theories that explain the same empirical facts are possible, there might be all kinds of possible theories out there that explain other sets of empirical facts just as well as whatever our "standard" model for that area is. This could be seen as "more than one science" as Prescott-Weinstein says.
I, on the other hand, read her argument and think that the different interpretations of quantum mechanics are an exception that prove the rule. Smart people have been yelling at each other about this topic for a century because it is an unusual situation where our best methods for distinguishing between different theories don't apply. That just shows how powerful those methods are when we can use them, suggesting that scientific models are probably pretty inevitable-ish, in the long run, mostly. Soler has more arguments that address that, and I have more thoughts on those including what I think is a top-notch scientific-concept-as-metaphor. But we need to get back to white empiricism.
The White Guys of String Theory
My knowledge of the controversy surrounding string theory comes largely from popular science articles and some physicists' blogs. My (limited) understanding is that string theory is an attempt at explaining both quantum mechanics and gravity with a single model. People have been working on it for decades upon decades, building great airy castles of math. However, there's a problem—the theory has no empirical support. The (extremely expensive) experiments that might have supported it did not, and the (super-extremely expensive) experiments that would be needed to definitely empirically disprove it can't be completed for decades if at all.
String theorists argue that their theory is still probably true (or at least likely enough to be true that they should keep getting paid to work on it) because it is mathematically elegant or beautiful in the same way as previous big, revolutionary theories that were able to predict physical phenomenon (black holes, the Higgs-Boson) before they were empirically observed. Other physicists think this is fundamentally unscientific—math is not a scientific reason to believe the validity of a theory absent empirical evidence.
It seems to me that this is another case where the most powerful tools of judging scientific theories/guiding scientific progress just didn't, and maybe couldn't, work. String theory was developed in an experiment-less vacuum for decades, without constraints. As such, it makes sense to me that this would be an area where we might actually see "more than one science" in the sense of there being other theories that would be at least as good that are possible, out-there, that no one's had a reason to think of—but that someone might have if circumstances had gone a different way. And this hypothetical other theory might be more useful than string theory in some way, say having easier opportunities for empirical validation.
Let's see what Dr. Prescod-Weinstein has to say about this:
Surveying what should happen next, there are at least three distinct possibilities:
Patience is required, and evidence is coming.
String theory has failed to succeed in expected ways because the community—which is almost entirely male and disproportionately white relative to other areas of physics—is too homogeneous.
The scientific method overly constrains our models to meet certain requirements that no longer serve the needs of physics theory.
The trouble with the first option is that because of the theory's structure, parameters could continuously and endlessly change to excuse the absence of evidence…
The second option is effectively unconsidered in the literature. Instead, the case for the third option has been made. This is a curious turn of events. Rather than considering whether structural and individual discrimination results in a homogeneous, epistemically limited community, physicists are willing to throw out their long-touted objectivity tool, the scientific method.
Okay. So the reason I went through the contingentist vs. inevitabilist chapter (besides it being interesting) was that I want to make clear that I am not saying SCIENCE IS SCIENCE SUCKAS. I am saying that this argument is not good.
Prescod-Weinstein says there are "at least" three possibilities for how string theorists might respond to their failures, so she isn't technically saying that these are the only three options. And yet, her options 1 and 3 are both options that allow the string theorists to maintain the validity of the theory many of them have spent their entire professional lives developing. Option 2 is the only one that involves admitting failure, considering that string theory is wrong and not valid.
So if there's going to be one major reason why string theory might be simply wrong, why would it be that one? After all, maybe the high-energy physics community would have come up with a stronger theory if physicists were all white men, just different white men. Or if a presidential election had gone a different way and shifted federal science funding. Or if high-energy physicists worked out of corporations instead of universities. If science is contingent, it's contingent on lots of things.
Prescod-Weinstein is not merely making the case that a more diverse community would have likely come up with a better theory. She is presenting homogeneity of race and gender as so obviously the most likely reason for failure that to reject failure is to specifically reject that specific reason. And therefore defending their theory through a move to "post-empiricism" demonstrates something specifically about race and gender.
Read this sentence again:  "This is a curious turn of events. Rather than considering whether structural and individual discrimination results in a homogeneous, epistemically limited community, physicists are willing to throw out their long-touted objectivity tool, the scientific method."
This is a "curious" turn of events? Why? One way that knowledge is produced, speaking of epistemology, is through noticing curious things that need to be resolved. The photoelectric effect does not match up to existing theories of electromagnetism, so Einstein comes up with a different theory that explains it. That his theory explains a curiosity is evidence for its validity. But here Prescod-Weinstein has constructed curiosity through the options she presents as alternatives. It's an exciting new spin on begging the question.
If option 2 were instead generically "String theory has failed and is not valid. There might have been something else that would worked but we didn't find it" then suddenly the choice of option 3 is not curious at all. With that as the framing, it seems like believers in string theory are making the argument that means they're still right. Which isn't pure, objective science but also isn't particularly compelling evidence of anything to do with "whiteness" in particular.
The logic of this passage is so… off it's almost hard to talk through it. And throughout the paper, we see something similar, ideas set up   against each other in ways that imply things that have not actually been established. The paper's arguments assume that the "empiricism" of standpoint theory is equivalent to the "empiricism" of the scientific method, that un-empirical arguments for physical theories based on math are equivalent to un-empirical arguments about the reasons for the demographic makeup of physicists, and conclusions are drawn from these assumptions. In a way it's also like the general relativity metaphor—concepts which are similar in some way or even simply use the same words are smashed together, treated as actually the same or actually containing each other.
Again, it is not as if a coherent string of logic couldn't be constructed out of the pieces here. But this, this in particular, is not coherent, and that matters. It matters that this was published in a feminist journal. It matters that people are defending it whole-sale against the assaults of the IDW, it matters that there will likely be some similar blow-up a week or a month from now where the same dynamics will repeat. It matters, in fact, for the construction of public knowledge. As in science, as ever, we should strive as much as possible to build our knowledge out of strong stuff.