The Ninth Annual Mindless Diversions Unsolicited Shopping Guide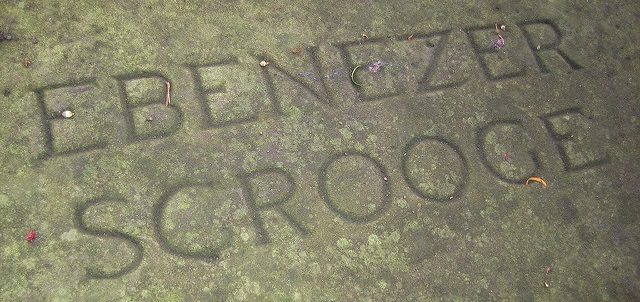 Holy cow, it's that time of year again.
About a dozen years ago now, we went to the Family Christmas Thing where one of the nephews (a toddler who was on the cusp of the whole "intelligible speech" thing) opened up his Handy Manny Workbench and, in shock and awe, started yelling "EMMY AMMY! EMMY AMMY!" We all cooed and thought it was the cutest thing ever and asked him to explain the workbench to us and he nodded and said that it was a bench for "Emmy Ammy". Last year, when he opened up his nerf guns, we asked him to yell "Emmy Ammy" and, of course, nobody else there knew what I was talking about.
But, seriously, it was SO cute when he was yelling that the first time.
We have had a dearth of toddlers in recent years and we're transitioning from "I know what I'll get them!" to "I'll get them a dang gift card." (Fourteen years ago, we bought one of our nephews the first Diary of a Wimpy Kid book. This year, he's coming back for Christmas from his freshman year of college and we got him the latest one.)
But that doesn't mean that there's not stuff out there for you to get your loved ones this Holiday Season.
I've said it before and I'll say it again: You and your loved ones will NEED this showerhead right here. Seriously. (You might also want this sealant tape.) Yes, it's $100 for a showerhead. This turns your normal humdrum shower into a luxury shower that will have you saying "oh, I missed my shower so much!" whenever you go anywhere else. Yes, even most five-star hotels don't have showers that are as good as the one that this showerhead will turn your shower into. You spend hours and hours in your shower every year. This will make those hours and hours into something special.
I asked Maribou for some book suggestions and she told me that the number one thing that knocked her socks off this year was re-discovering Batman: The Animated Series. A great show for the whole family to enjoy that hasn't aged a day (and is still ahead of its time). It's on Blu-Ray now which means that it's suitable for the biggest of big-screen televisions and you'll marvel at how PERFECT the voice acting is. Given that you'll be left wanting more at the end of it, you should also pick up the Complete Superman: The Animated Series and the Complete Series of the Justice League (both on DVD).
If you're more into Marvel than DC, Into the Spider-Verse is an amazing Spider-Man story that also achieves being good for the kids in the family at the same time as having enough depth for the grownups watching. If live action is more your thing: Avengers Infinity War sets them up and Avengers Infinity War Endgame knocks them down.
If, however, you're thinking "Man, I never got on board with the Superhero thing when it started and I don't know how I'll catch up! But I have about $230 bucks to spend!", you can get the Marvel Cinematic Universe and start with Phase 1, move on to Phase 2, hop on with Phase 3, and conclude with Phase 3 Part 2. That's 23 movies! Holy cow! That's practically ten bucks a movie! (AND THEY'RE STILL MAKING THEM!)
You may, however, be saying something like "I never want to see a superhero-related thing ever again." This is a fair position. You might be more interested in the Mr. Rogers biopic A Beautiful Day In The Neighborhood or Downton Abbey: The Motion Picture and both will soothe you. If you'd rather start an argument, Game of Thrones Season Eight will do the trick.
===================
I asked my co-bloggers about the various things that they've encountered this year that would make great gifts and they had suggestions too:
Trumwill recommends this 12 Hook Coat Rack. It's about $30 but it's not cruddy like all of the other ~$30 coat racks out there.
Christopher Carr recommends Arnold Schwarzenegger's autobiography for anyone looking for insight into how to best make effective gains and The Smithsonian History of Space Exploration: From the Ancient World to the Extraterrestrial Future is a great book for kids of all ages to read before bed. If you're looking for running shoes, he recommends these ultra-light Altra Escalantes and you'll be able to keep time by using the classic Timex Ironman watch. You'll need protein as you do this so he also recommends this Grass Fed Whey Protein Powder. He also mentioned that he's been getting into restoring old furniture and, for that, he recommends this Rust-oleum ultra matte paint.
Vikram recommends the infinitely re-readable Wordless Trilogy by Aaron Becker. No words, but you can turn to your kiddo and ask questions about the internal states of the characters in the pictures. He also mentions talking about Shannon Hale in the past and points out that her book Real Friends now has a sequel: Best Friends. (You can also put in a pre-order for Hale's Diana: Princess of the Amazons which comes out in early January). If you're looking for a timer for the kitchen (or for the kids in Time-Out), he recommends this Yunbaoit timer. And if you've been wondering what your options are for Strawgate, you can get these silicone tipped stainless steel straws and do your part.
===================
When it comes to matters sartorial, Saul recommends a bunch of items from Barney's which is, sadly, closing. Hey, speaking of Mr. Rogers, we've got a Colorblocked Wool Zip-front Cardigan. If, instead, you're looking for a Mélange Alpaca-Silk Sweater, they've got a good looking one. He recommended this work shirt that I absolutely do not have the coloring for but, seriously, I would totally wear that if I did (and if it came in 3X). For footwear, he recommends these Golden Goose Superstar Suede Sneakers and the Chelsea boots here (I admit to being struck by the Flame-Detailed Leather Boots halfway down the page).
When it comes to accessories, he recommends this double zip brief and this classic watch. If you're looking for a good bottle of Scotch to buy your boss (or boss's boss), he recommends this Bruichladdich Islay Barley 2011 Single Malt Scotch Whisky. ("Bruichladdich" is pronounced "Brook-laddie", by the way.)
Mike Schilling recommends these socks from Costco. Rugged, made in the USA, and moisture wicking.
Maribou has bought me a handful of shirts in the last few months from Charles Tyrwhitt and Paul Frederick. She wants to point out that we only wait for closeouts and sales but I have gotten some AWESOME shirts from them and it feels like a steal when we get the right one. They're, like, $100 shirts and that's, like, way out of my price range but we can sometimes get 3 shirts for $100 on closeout and they are, seriously, worth the money. Thick ringed cotton and they feel like a million bucks when you put them on. Seriously, you're going to walk up to people and say "feel this!" and hold your sleeve out. Check out this Cotton Cashmere Herringbone Casual Shirt. I don't have one that is exactly like that (it's more earth tones) but that is one heck of a shirt right there. As for footwear, you can't pay too much for a good pair of shoes and a pair of Dr. Martens will be comfortable, orthopedic, and fashionable. I was out walking downtown and walked past a food truck and the young lady in the food truck yelled out "NICE DOCS!" and I yelled back "thank you!" and I felt like I was walking on a cloud the rest of the day.
If you're looking for something closer to women's fashion, let me recommend this Comfy Hoodie Oversized Knit Sweatshirt. If you're going to be watching 23 superhero movies in a row, you're going to need one of these. And if you need to keep your feet warm while you're watching, these fuzzy socks have cute animals on them. If you're looking for something more like a blouse, this blouse has a howling wolf on it. Heck yeah.
===================
When it comes to music, I have fallen somewhat behind. Have you heard of this "Lofi hip hop mix – Beats to Relax/Study to" thing? Pretty awesome! It's got the stuff that I like from Trip-Hop and also the stuff that I like from Chillstep. But I also know that those words sound less cool when they come out of my mouth so I went to Chris and asked him what he has discovered this last year and, jeez, how in the heck does he keep up?
He suggested Big Thief's Two Hands for those who like raw, stripped down rock. He pointed out that DJ Shadow has a new album (WHAT???) for those of us who love Trip-Hop. If you love shoegaze, you need to check out Sasami Ashworth's dreamy debut album: Sasami. Tourist's Wild is an album for people who love electronica. Michelle Blades is serving up 80's style rock with her album Visitor. Rey Pila's Lucky No. 7 felt like 80's skinny tie rock. Leisure's Twister will scratch your disco/dance itch. He's got an entire thread dedicated to new music and I'm sure that you'll find something you like in there. Check it out.
===================
When it comes to video games, there were a ton of awesome ones this year. The Steam Gift Card will never do you wrong (especially with the yearly holiday sale coming up) but Amazon is selling $20 gift cards for $30 and that's just nuts. The grocery store has them in the gift card section and you'll pay a mere $20 for them there.
If you're looking for physical video games, the best PS4 came to come out this year was, without a doubt, The Outer Worlds. A fun (if short) romp through an old-schooly RPG that will have you understand why everybody who talks about it mentions Fallout: New Vegas. If you're looking for something narrative-driven that will have you feeling confused, pick up Death Stranding. The negative reviews call it a walking simulator punctuated by cutscenes. The positive reviews call it a life-changing interactive story. Hideo Kojima games have never really been my thing but, if they're your thing, this one is exceptionally Hideo Kojima-y. Star Wars: Jedi Fallen Order has the feel of Star Wars and the gameplay of Tomb Raider. Explore beautiful worlds, watch a story emerge as a mystery unfolds. Pick up new powers and customize your lightsaber. Watch a fight be scary and difficult at the beginning of a level but turn easy once you pick up a new Force power. Visually gorgeous and a must have for anyone who loves the lore.
For those of you who have a Switch, New Super Mario Bros. U Deluxe is a game for the kids, Tetris 99 is a game for absolutely everybody (the shapes will dance on the back of your eyeballs as you fall asleep), and the Labo VR Kit will amaze you with how it turns simple cardboard into an amazing interactive experience (seriously, it's NUTS).
===================
And I will repeat what I said last year:
Of course, the reason for the holidays has little (if anything) to do with giving (or getting) presents but it's always nice to give a loved one a gift that says "hey, I was thinking about you."
And with that in mind… hey. I've been thinking about you. From us and ours to you and yours, Happy Holidays, Season's Greetings, Non-Denominational Generic Good Wishes, Happy Hanukkah, Good Festivus, Joyous Kwanzaa, and, of course, Merry Christmas.
I hope that you found something above that you'd want to give to a loved one. In addition to all of the above, I still recommend everything we recommended in Unsolicited Shopping Guides of the past and we want you (yes, you!) to put your recommendations in comments. The gifts that you'd most want to give your loved ones and the gifts that you'd most want to receive? We want to hear about them because you never know who is currently pulling their hair out looking for the perfect gift that you (yes, you!) already know all about.
We want to hear from you!
(Featured Image is Ebenezer Scrooge's gravestone by Howard Lake. Used under a Creative Commons license.)