Saturday Morning Gaming: Quick First Impressions of Star Wars Jedi Fallen Order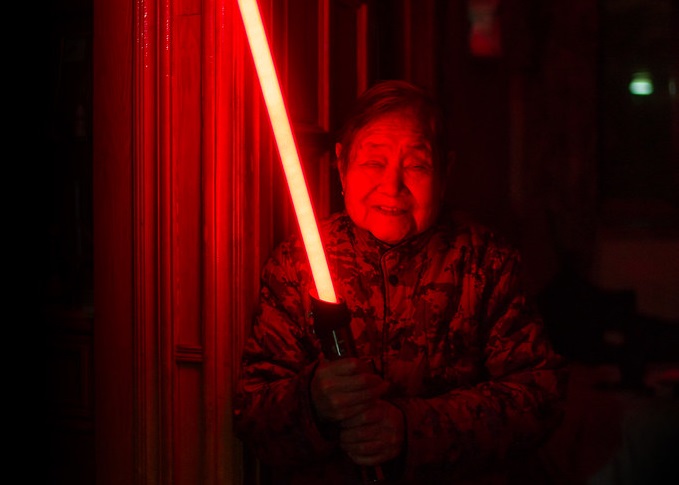 Q: So… what are you playing?
A: I have been playing Star Wars: Jedi Fallen Order.
Q: How far into it are you?
A: A couple of hours, maybe. I finished the first main mission on the first real planet.
Q: Implying that there are additional main missions?
A: Yeah. It's a Metroidvania. There's all sorts of stuff you encounter on the planet that tells you "you don't have the required abilities/equipment to get past this part yet." So I know I'm going to have to come back later in order to pick up every last trinket, open every last chest, and find every last secret.
Q: So returning to previously explored areas is part of the mechanic of the game?
A: Oh yeah. But the emphasis for the game is exploration. Sure, there is combat, but it's an exploration game punctuated by combat rather than a combat game punctuated by exploration. Remember when Prince of Persia was remixed all the way back in 2003 with Sands of Time? It's more like that than like Assassin's Creed. At least, so far it is.
Q: So let's back up. When is the game set?
A: About 5 years after The Emperor gave Order 66. So between Episode 3 and Episode 4.
Q: What kind of character can you generate?
A: You've got a pre-rolled one. You're Cal, you're a newbie Jedi who has been in hiding since Order 66 went out, and events conspire to have you leave hiding and go out into the wider Star Wars universe and explore.
Q: Pre-rolled? Can you customize your character?
A: Sure, you find outfits in the various places you visit so you can change clothing. But, you know, you can't change his face or his hair or anything. You can customize your lightsaber though. Change color crystals, change the hand grip, that sort of thing. You also go up levels and you can pick the order in which you purchase skills (but one of the achievements is for getting all of the skills so it's not like you're necessarily going to have to pick a build).
Q: Can you customize lightsaber damage like in Old Republic?
A: No, I don't think so. Just cosmetic stuff. But that's important! I want to make sure that my lightsaber is the right color!
Q: Does it feel Star Warsy?
A: So far, it does. The John Williamsesque score helps, the fact that you make friends with a little droid helps, the fact that you're flying around in a B-Wing helps. You're running around getting Jedi information and you've got some companions with you and one of them is intimately familiar with Jedi stuff and one of them doesn't know anything so can be the designated guy who expresses irritated confusion when some knowledge transfers happen between the two Jedi-conversant characters. "We'll have to get the Jedi Macguffin!" "It won't be easy to get the Jedi Macguffin!" "Woah, whoa, whoa. Slow down! What's a Jedi Macguffin?" That sort of thing.
Q: So it's good?
A: So far, it is downright awesome.
So… what are you playing?
(Featured image is "DARTH GRANDMATHER" by 卡卡酱. Used under a creative commons license.)