Weekend Plans Post: My Little College Diner Is Closing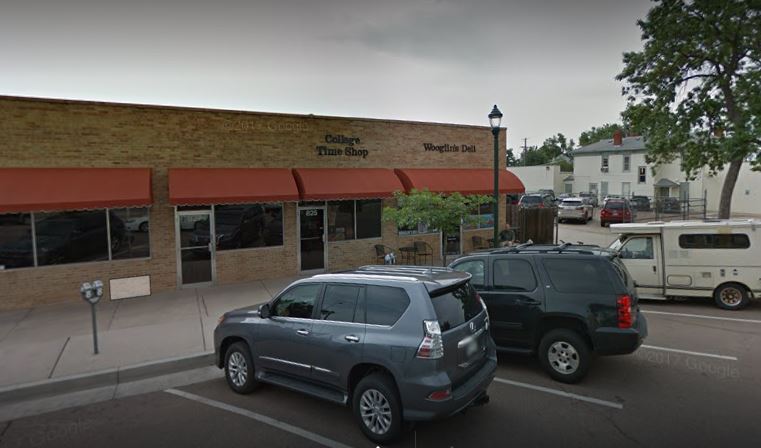 I moved out to Colorado Springs back in 1990. I had just finished my Junior Year of high school and was moving out to a new school for my last one. I worked my way through college at the little commuter college by working at a restaurant and graduated about 5 years later and found myself doing the whole "find an apartment", "find a real job", and other associated milestones that had me officially move from "young adulthood" to "adulthood".
And one of the things I found with my new apartment and my real job was a little college diner next to the downtown SLAC.
Breakfast there was good… I mean, it's hard to screw up bacon and over-easy eggs, but they did a good job with seasoned breakfast potatoes. They had a decent enough burger (they made their own potato chips) and some really good sandwiches: a cold-cut Italian, a hot French Dip, and a hot Reuben. More recently, when I was doing my low-carb diet, they would put the fixings of a roast beef sandwich on the grill and, instead of putting it on bread, they'd make a 3-egg scramble with it.
We've seen so very many of the local kids from town work behind the counter and I've watched a lot of them get their own degrees from the little commuter college and, soon thereafter, I'd come in and see that they didn't work there anymore. Sometimes I'd get to say goodbye first, sometimes not, but it was always great to see them and it was always even better to see that they had moved on.
When I worked at my restaurant, I know that I found a small amount of joy in welcoming cranky and tired and hungry people and giving them food and drink and saying goodbye to people who were happy and full. As such, I tell the kids behind the counter that they do a good job taking care of me when I go in there cranky and tired and hungry and I demonstrate my thankfulness by throwing money into the tip jar.
I imagine that they will, someday, find a little diner of their own and go there and tip the kids behind the counter extravagantly.
Saturday is the last day they're open. After that, they're moving several miles away while they wait for the old building to be torn down and the SLAC's new and improved hockey rink be built. I'm told that the diner will be the cornerstone of the new hockey rink. It will be new and improved.
But it won't be the place I ate at in college. It won't be the place where Maribou and I went on one of our first dates. It won't be the place where I watched a dozen young adults turn into adults before disappearing.
And, for the next couple of years, it won't be there at all.
So, this weekend, I'm going to eat dinner there a couple of times (it's okay, Maribou is out of town and I'm batchin' it so me cooking isn't really on the table anyway) and breakfast on Saturday and then…say goodbye to one of the milestones of my no-longer-young adulthood.
So… what's on your docket?
(Featured image is Wooglin's. Taken from a shot from Google Street View.)