Vinyl On Pace to Outsell CDs: Here's What That Means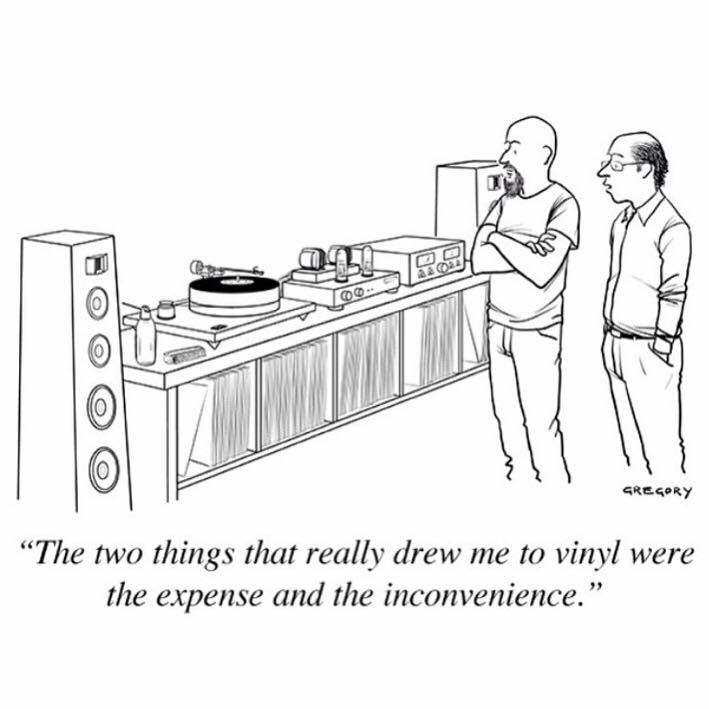 It is no secret that this author celebrates physical media when it comes to consuming music. That is how the soon-to-be-popular Saturday Spins was born. So it was moderately good news when the report that recently came out stated that sales of vinyl records1 was on pace to outsell compact discs (CDs) for the first time since 19862. This phenomenon is partially due to both a large number of people who keep the faith insofar as vinyl goes, and to the growing popularity of collecting records. This is also due in no small part to a younger generation thinking it is "hip" or "cool" to collect and showcase vinyl records in their apartments/homes/caves3.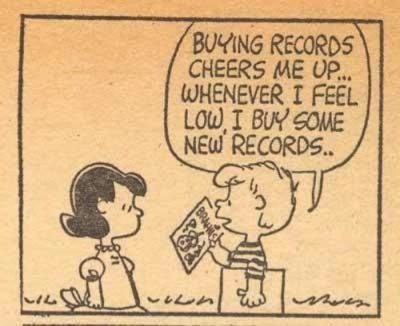 I think another driving force behind the resurgence of vinyl sales is that a lot of bands, and even pop stars, release limited editions or box sets in the vinyl format. Of course, there are still CDs sold in the same manner, but the aesthetic and fidelity of LPs is unmatched. The report came out in September and stated that vinyl accounted for $224.1 million (8.6 million units sold) to CDs at $247.9 million (18.6 million units sold).
Now I know what you're thinking, "but Chris the CDs have more units sold and made more money," and if you understand economics the way our diaper-filling president does, then sure; large number good, smaller number bad. However, the report indicates that vinyl is on pace to generate more revenue than CDs due to vinyl sales steadily growing and CD sales constantly nosediving. In fact, revenue from vinyl sales has grown 12.9% in the first half of 2019.
Now here's the truly devastating part, at least to me, LP sales only account for 4% of total overall revenue in the first half of 2019. Paid subscriptions to streaming services account for a whopping 62% of overall industry revenues. As it turns out, people will sacrifice quality for convenience every single time.
I know I often dunk on streaming services around these parts, but it is for good reason. I realize that it is convenient to just bring it up on your browser and go, but what happens when the internet goes out? Spotify has an offline mode, but only for around 3000 songs. I have around 26000 MP3 files in my music4 library. A lot are from CDs I purchased or vinyl that I ripped to MP3, and of course some are purchases from the iTunes store. Purchases from the iTunes store DO NOT give you ownership of the MP3, if you read the fine print, you only have a license to play the song. This means, if one artist decides that they no longer want iTunes to sell their tracks or Apple Music to stream them, then poof they are gone. A good example is that it took over 10 years for the Beatles' music to be available for purchase on iTunes. Spotify didn't have Taylor Swift' full catalog until 2017.
Another awful feature of streaming services and online radio services is the constant barrage of advertisements. As the great David Foster Wallace said, "It did what all ads were designed to do, create an anxiety relievable by purchase." Do my records make me listen to an ad for toothpaste, Mountain Dew, or tampons before the next song plays? Nope. Of course, if you just pay a little bit more money, then the ads go away.
Audiophiles are a crotchety bunch and some may even take the level of fidelity they presume to hear too far. I have moderately priced equipment in my set up, but I know some people have high-end stuff. I have heard these systems, compared them to mine, and yes there are subtle differences. Subtle enough for me to replace my equipment every time there is a new product made by some guy in his garage in Michigan, no. Really what it boils down to is preference, some people enjoy the convenience of streaming, others enjoy the fidelity and aesthetics of vinyl.
I think the trend will continue, more and more people are discovering vinyl as a means to listen to music. As for me, I will keep the Saturday Spins coming, stay tuned!