About Last Night: Overreaction Wednesday Edition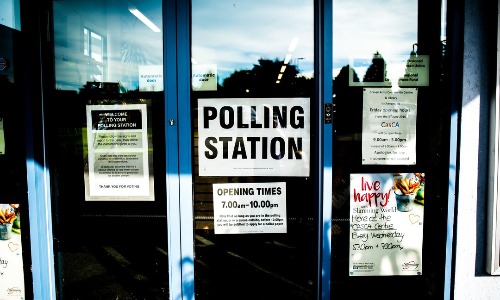 There were several notable election last night, meaning there is reaction — and overreaction — this morning:
Kentucky:
Democrat Andy Beshear has declared victory in a tight race for Kentucky governor, but incumbent Gov. Matt Bevin says he will not concede – at least not yet.

With 100 percent of precincts reporting, Beshear had a lead of 4,658 votes out of more than 1.4 million counted, or a margin of 0.3 percentage points.

Republicans won many races across the board in Tuesday's election.

CAMERON WINS ATTORNEY GENERAL: Republican Daniel Cameron was elected Kentucky attorney general, becoming the first African American in the state's history to win the office. Cameron was backed by Senate Majority Leader Mitch McConnell and President Donald Trump.
ADAMS WINS SECRETARY OF STATE: Republican attorney and former elections board member Michael Adams won the race to become Kentucky's next secretary of state. Adams played up his conservative connections and expertise in election law to overcome the more well-known candidate, former Miss America Heather French Henry.
HARMON WINS AUDITOR: Republican Mike Harmon won reelection as Kentucky auditor. Harmon defeated Democrat Sheri Donahue, a cybersecurity expert who audited weapons projects for the U.S. Navy. Harmon, a former state representative, said his job since getting elected in 2015 has been to "follow the data" wherever it leads.
BALL WINS TREASURER: Republican incumbent Allison Ball won a second term as Kentucky's treasurer. Ball defeated Democrat Michael Bowman, a bank executive and former legislative aide on Louisville's Metro Council. Ball, of Prestonsburg, said in her first term as treasurer she has been a watchdog of taxpayer dollars, has stopped fraud and embezzlement attempts and promoted financial literacy.
Virginia:
CNN
A Democratic trifecta in Virginia

Democrats cemented a new reality in Virginia on Tuesday: For decades a Republican stronghold, and then a swing state, the commonwealth is now controlled by Democrats.

The party won majorities in Virginia's House and Senate, gaining full control of the state government for the first time in two decades.
The victories put Gov. Ralph Northam and Democrats in the legislature in position to pursue a progressive agenda — including gun control measures, which a majority of Republicans had blocked, and a higher minimum wage.

With the "trifecta" of the House, Senate and governor's office, Democrats will also control the redistricting process after the 2020 Census, drawing the new maps for congressional and state legislative districts.

That was a key focus for the party in the wake of state-level losses during former President Barack Obama's administration. Each trifecta represents a foothold that can be used to bolster the party's ranks in Congress and to cement their status as the majority party in statehouses for another decade.
Mississippi:
Mississippians on Tuesday elected (mostly Republican) statewide and district leaders for the next four years.
An at-a-glance look at statewide and district race winners from Mississippi's general election Tuesday, based on unofficial results. Bold indicates declared winners

Governor
Hickingbottom, Bob (CST) .3%
Hood, Jim (Dem) 46.6%
Reeves, Tate (GOP) 52.2%
Singletary, David (Ind) 1%

Lieutenant governor
Hosemann, Delbert (GOP) 60.2
Hughes, Jay (Dem) 39.8
Attorney general
Collins, Jennifer Riley (Dem) 41.99%
Fitch, Lynn (GOP) 58.01%

Secretary of state
DuPree, Johnny (Dem) 40.89%
Watson, Michael (GOP) 59.11%

Treasurer
Green, Addie Lee (Dem) 38.99%
McRae, David (GOP) 61.01%