Saturday Spins: Jack White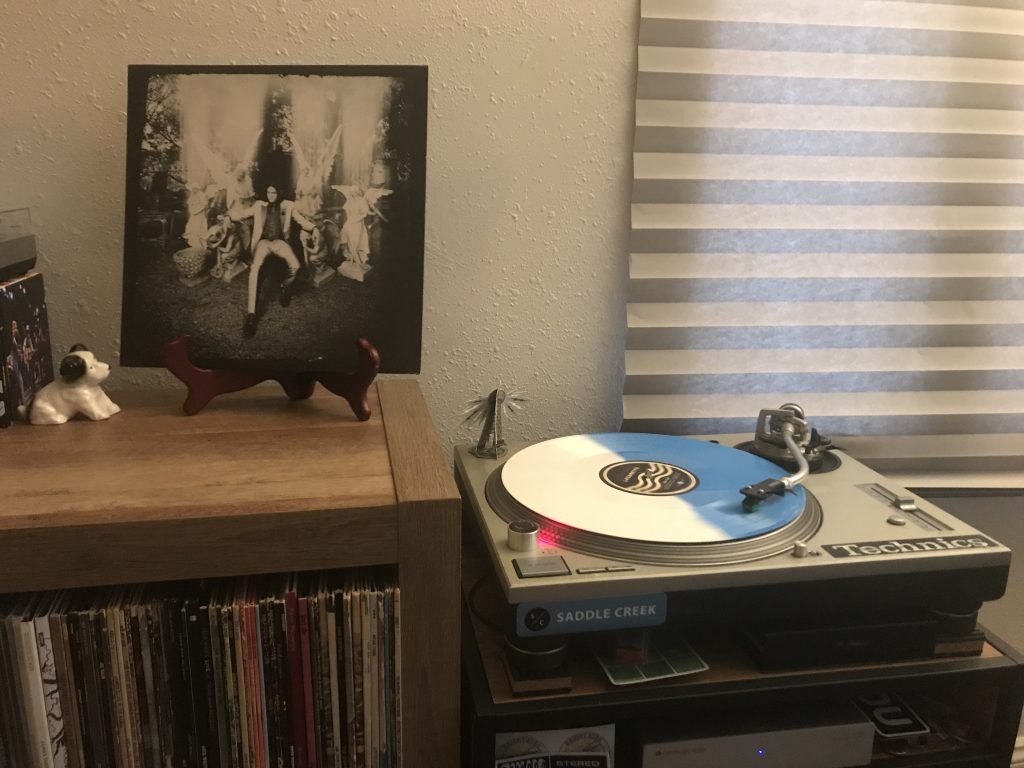 Last week we covered an LP from one of my favorite modern singer-songwriters and this week will be no different. One of the great things about collecting records is being able to discuss various records with like-minded friends. My best friend since middle school is a reader of Saturday Spins, and this week he wanted to have the honor of shaking my phone in a distinct "giving the business" manner in order to select this week's random spin. Although he is a Spotify1 user, and I rarely forgive that great transgression and affront to music, he gets a free pass because he was one of the people that got me into record collecting to begin with.
Anyway, depending on who you believe, he shook my phone and another Vault Package LP from Third Man Records popped up. We both agreed that this would be a great record to highlight this week. So without further ado…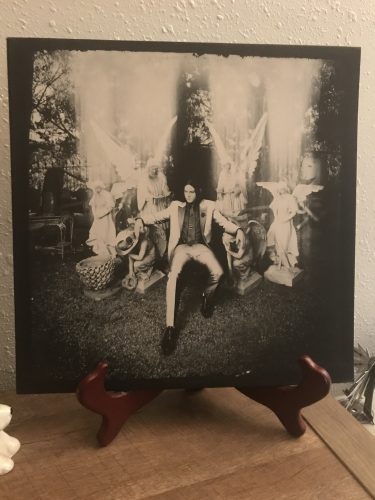 Jack White
Lazaretto
2014
Commentary
Lazaretto came to me through my Vault subscription and is #20 in the series. I am bummed to tell you all that I only have the LP, the 45, and the poster with me as of this writing. The companion doodads, a book and postcards, are currently in storage. The Vault edition of this record does not have the various bells & whistles that came with purchasing the so-called "Ultra-LP." I see that they are still available for purchase, so I may need to add it to my collection at some point soon.
The Vault version, however, is a two-tone LP with alternative album art. That is what we will be covering today. The poster that is included with this album appears to be a photo of a child laborer. A cursory search of the internet confirms that it is indeed a child laborer named Harley Bruce. Thank [insert your deity here] for the NLRA. He also graces the cover of the book which I am sad to say, again, I do not have with me. However, the book is 40 pages and contains photos, handwritten lyrics, musical notations, etc. You're just going to have to take my word for it.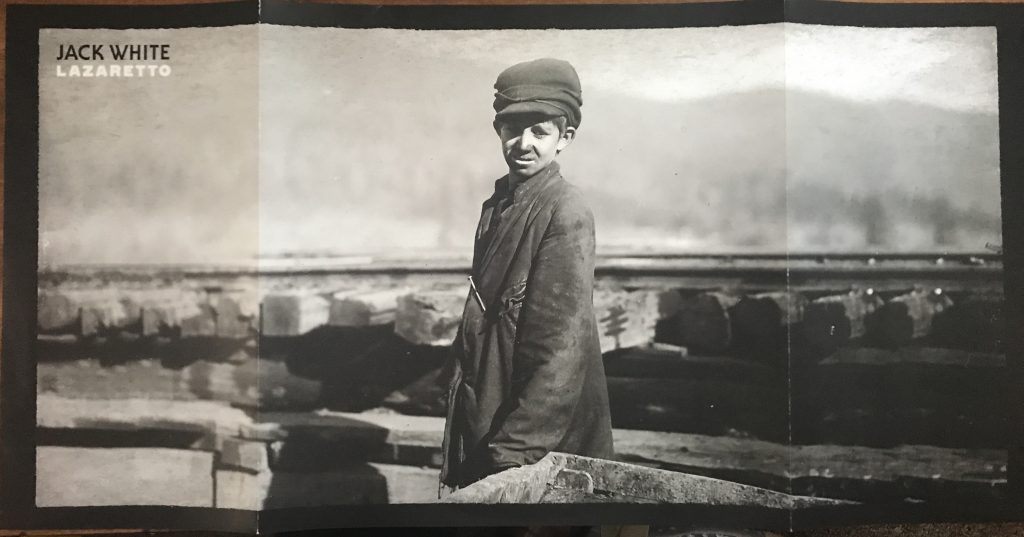 Jack White said that the inspiration for the songs on this record come from short stories and plays he wrote and later unearthed in his attic. I do not know if it is the same attic where The Go recorded the demos from one of our previous Spins. Conventional wisdom would say that it is, and he may have even written them while he was performing with The Go!
Finally, there is a blue 45 that came with demos for the songs, "Alone in My Home" and "Entitlement."
Tracks I Think Are Great
It is extremely hard to find a bad track on this one y'all. His follow-up, Boarding House Reach, was a bit disappointing after how good this album was. The album starts off with "Three Women2," a song that is so Dylanesque, I cant help but wonder where Jack may have drew his inspiration from3? Then "Lazaretto" comes ripping through your speaker with a funky blues-rock riff. The third track, "Temporary Ground" feature Lillie Mae Rische on background vocals. Lillie Mae is also an accomplished fiddler and is on several tracks on Lazaretto. 
"Just One Drink" is another song that features Lillie Mae's excellent background vocals and fiddling; Jack exclaims, "You Drink Water/I drink gasoline/one of us is happy/the other one is mean." I think there is a pretty good live version of this song from one of the late-night shows out there, but I can't seem to find it now. Finally, the last three tracks that I think are great are "Want and Able," "Entitlement," and "Alone in My Home." Out of those three, "Entitlement" is probably my favorite. A slow song with a countryesque style, it shows how versatile Jack is.  The 45 I mentioned before has an excellent demo version of "Entitlement."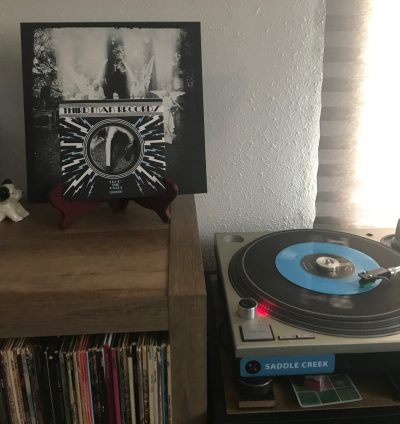 Tracks I Think Are Not That Great
The only song I don't like on Lazaretto is ironically the first single, "High Ball Stepper." An instrumental track, I think it was supposed to be in the same vein as Kernkraft 400's "Zombie Nation," because it was used heavily during the 2014 World Cup by the US Men's Soccer team. In any event, I don't think it is that great. It kind of offered a glimpse into what we heard when Boarding House Reach came out.
Fun Facts
Upon looking in the liner notes, I noticed Blind Willie McTell as one of the composers, and I thought nothing of it because Jack has been vocal about his love of those old delta blues guys. I thought maybe he derived some vocals or chord progressions from Blind Willie McTell. However, upon closer examination, "Three Women" is based on "Three Women Blues" by Blind Willie McTell.