The NCAA Gives In…A Little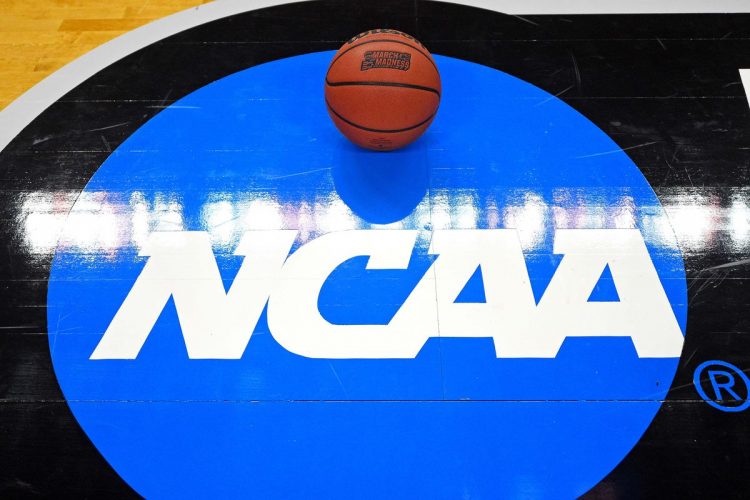 The idea of paying student athletes for their contributions to colleges and universities has been a slow-boiling controversy. The NCAA has long-maintained that college athletes are amateurs and therefore should not be compensated for their performances beyond scholarships. This view is not unreasonable. College is pricey and the scholarships alone are worth $20-50,000 a year, depending on the institution. Moreover, athletes receive additional support — food, housing, tutoring, travel, etc. In the end, the vast majority of college athletes will not go on to professional sports but into careers aligned with their majors (athletes as a group tend to have higher GPAs than the general student population). For almost all of them, that's the payoff.
On the other hand, the current support being given to athletes is a small part of the trainloads of money involved. A typical top tier football program, for example, brings in tens of millions in revenue. The entire industry is worth $14 billion. Coaches are routinely paid in the millions and the top athletes, if they leave for the pros, can make millions. While most student athletes are paid above their market value in benefits, many are paid well below it. If an athlete is injured while playing, the institution has zero legal responsibility for his care. NCAA rules prevent athletes from even making money off of endorsements or their own image, which seems increasingly odd in a day when college students like Olivia Jade can have monetized YouTube channels and college students like Mark Zuckerberg can start tech companies which lead to them being grilled by Congress. And the claims that paying student athletes would ruin college sports are somewhat undermined by the precedent of the Olympics, where athletes were once banned from making money off their talent. That ban was dissolved in the 80s and the Olympics are doing just fine.
This situation has not been helped by the NCAA's long history of using amateurism as a shield against…everything, including liability. Nor has it been helped by their tendency to be incredibly petty about rule enforcement, such as punishing athletes for things like easting pasta or engaging in Orwellian revisions of wins, trophies and championships over rules violations. When it comes to athletes' images and names specifically, they've been incredibly controlling, even banning Tim Tebow from putting bible verses in his eyeblack. The NCAA has made it clear, over and over again, that the purpose of athletes is to generate revenue and that everything about them belongs to the NCAA. They have instituted draconian rules to punish athletes who try to pursue their own interests and fought bitterly against every lawsuit.
Yet the lawsuits and campaigns have continued. And a growing chorus of voices have said that student athletes should at least get something for their trouble. Earlier this year, California became the first state to crack the NCAA's wall, passing a law that would allow college athletes to talk to agents and make money off of their own likeness. This created a problem. California schools couldn't stop athletes from profiting off their likeness and be in compliance with the law. But allowing them to do so might mean getting banned from national events by the NCAA.
The NCAA gave in, unanimously passing a rule that would get the ball rolling on allowing athletes to profit off their image. The details have yet to be worked out. And the NCAA is still going to fight California's law because they want to retain ultimate control over sports (and presumably Florida if they pass a proposed law following California's lead). But this is pretty big.
Of course, wherever there's a controversy, there's a politician ready to barge in with a fat load of stupid. To wit:
If college athletes are going to make money off their likenesses while in school, their scholarships should be treated like income. I'll be introducing legislation that subjects scholarships given to athletes who choose to "cash in" to income taxes. https://t.co/H7jXC0dNls

— Richard Burr (@SenatorBurr) October 29, 2019
This is an incredibly dumb and punitive response. For most athletes, the "cashing in" will amount to a tiny check for endorsing the sports store back home or a slender payout from EA for using their likeness in a video game. And if you think the NCAA fought hard against compensating athletes, they would go to hell and back on this one. Scholarships are not considered income under US law. The only way they would be is if athletes were changed to employees. But that would open the NCAA up to all kinds of things such as paying compensation to injured athletes.
(Not to be outdone on the Politician Blundering Into A Controversy To Push An Agenda Front, Elizabeth Warren tweeted that athletes should be allowed to join unions. Which would also make them employees and turn their scholarships into taxable benefits.)
Ultimately, there are a lot of details to be worked out here. We don't even have a roadmap yet. But I see this as a positive step. Athletes will not be paid for playing but they will, eventually, get back the rights to their name and likeness. This will be worth a small fortune to some but very little to most of them. It may mean a few stars are more incentivized to stay in the college ranks a bit longer. Or it may have no effect whatsoever. A lot will depend on how the actual rules are written.
But the most important aspect of this is that the scales, long tipped against the athletes in almost every way, have been slightly tipped back. I'm not in favor of making college athletes salaried employees. But making a few bucks off their image is something I'm fine with. And wresting some of the power in college athletics away from the NCAA is something I absolutely support.