Weekend Plans: The Snowstorm That Wasn't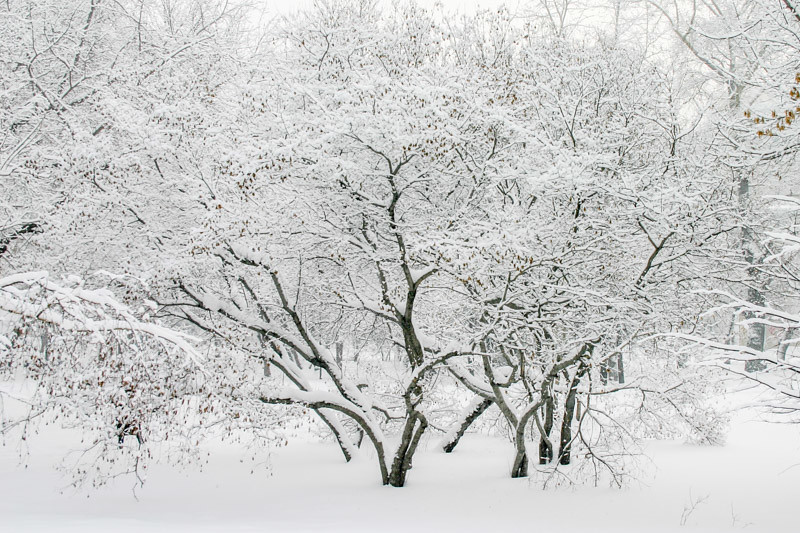 When I was a little kid, sufficient amounts of snow were reason for a day off from responsibilities. Now, Michigan's snow days had requirements a hair steeper than other places I lived… lake effects meant that sometimes we'd get a yard of snow overnight and that happened often enough that the occasional little foot of snow meant that, yeah, we still had to go to school.
But on the morning where we overheard our parents talk about the coming snowstorm or paid attention to the weather part of the evening news and watched the weather guy make large sweeping motions over the lake and push them into Detroit, man, that made going to bed fun and anxious. We'd wake up in the morning and run to the window and look out and see if it was still snowing (if it was still snowing, it was a good sign). Then we'd look down at the ground and see the blanket of snow on the ground. How deep was the snow? How can you tell from the bedroom window? Oooh! Look at the shed! Was it a couple of inches? A foot? How close is the top of the snow to the handle?
And then we'd dejectedly get dressed and go to school more often than not.
Well, I'm a grown up now. If there's a "snow day", that means that, sure, maybe I don't have to go into work… but it also means that I have to use a sick/vacation day if I don't go in. Even if we get a yard of snow and my boss tells me "Jaybird, the roads are awful! Stay home!", it's not a "snow day". It comes at a cost (even if it's one that I don't mind paying).
As such, we heard that there was a snowstorm coming on Wednesday night. First it was just "snow". Then it was 3 inches. Then 6. Then up to 9.
And I went to bed very excited… when I opened my eyes, the light from the dawn was different. The window was lit up more than it should have been at that time of day. Excitedly, I ran to the window and looked out. The tree in the back yard was COVERED. And the yard was covered! But I looked at the street behind the house and it was dry and clear and oh-so-drivable.
So today was not a snow day. But the moment where I opened my eyes and looked unlensed at the bedroom window and noticed that it was lit up like light was being reflected from off the ground? That was awesome. Even if I dejectedly got dressed.
But this weekend is a 3-day weekend for me. Not only is The Outer Worlds coming out on Friday for PS4 owners, it's my 21st Anniversary on Saturday and we're going to be doing some light and minor anniversary stuff. Lunch at a nice restaurant, game night with friends, and the usual litany of errands and chores. (And a new and improved plan to have a 20ish minute date every school night where we sit and watch one episode of Batman: The Animated Series together… starting Monday.)
So… what's on your docket?
(Featured image is "'I Snow, I Snow'" by Lihoman…. Used under a creative commons license.)