Saturday Spins: Big Star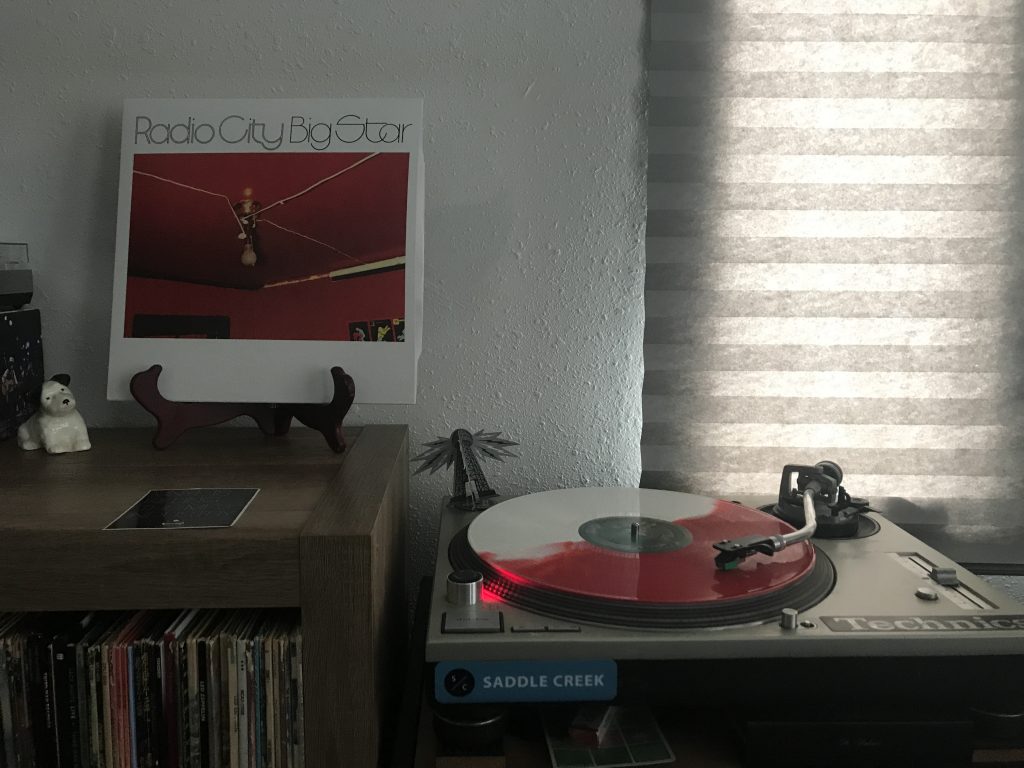 When we last left our hero (me), we were going over one of the best albums ever made. I didn't think the discogs randomizer could do it again, but here we are. Another of the greatest albums ever made. This week's spin is from a band that is one of those so-called "cult favorites" among music lovers. This band was like a meteorite streaking through Earth's atmosphere, burning hot and bright for a short time and then flaming out and dissolving.1
Radio City
Big Star
19742
Commentary
Big Star is was a power pop band formed by Chris Bell and Alex Chilton in Memphis in the early 70s. When I was a kid, I was basically steeped in all forms of classic rock by my father and it fostered my love for The Rolling Stones, The Beatles, Skynyrd, Zeppelin, Fleetwood Mac, The Eagles, BTO, etc. A lot of those bands represent different genres, but all have the common thread of coming from that golden age of rock n roll music from 1960-1980. One band I missed out on was Big Star, I don't know if they didn't get the same amount of radio spins, or because their two major releases3 were commercial flops.4
Nevertheless, I discovered Big Star later on after they were championed by some of my favorite artists like Ryan Adams and Mike Viola. Chris Bell left the band to pursue solo efforts after the release of their first album, #1 Record and subsequent poor commercial success. However, you can still hear a lot of Bell's influence on this record and many of the songs he contributed to the writing of, but was not officially credited.
Radio City is a great follow up to #1 Record, but I personally prefer the latter. The copy I have is a limited pressing from Newbury Comics with a cherry red and white color split which looks cool as hell. The band suffered through a lot of acrimony to make this record, but it has definitely stood the test of time.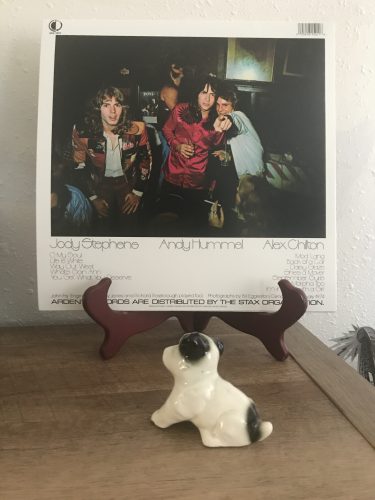 Tracks I Think Are Great
The most popular, and most covered, song on this album is "September Gurls." One listen and you will hear why. One of the most flawless examples of the power pop genre. In fact, the author's favorite author dubbed it, "The pocket history of power pop." Just to back up a little, one of the reasons Chilton and Bell formed this band and shaped its sound was because they were enamored with the Beatles. One can hear a lot of that influence on this record.
You can really hear the Beatles influence on Chilton's, "You Get What You Deserve", a song with great harmonies and a very stripped down guitar driven sound. Alex Chilton was known to be the kind of musician who recorded things in one take, no matter how rough and unpolished it sounded. Another great Beatles-esque track is "Back of a Car." I also love the sound of "Way Out West."
One of my absolute favorite Big Star songs in "Mod Lang." It starts out with this great guitar riff and goes right into the lyrics, "I can't be satisfied/What you want me to do?" It is a real foot stomper. In fact, I am currently jamming to it as I write this sentence. Finally, another of of my favorite Big Star songs, "O, My Soul," is not to be missed. "O, My Soul" is the first Big Star song that I ever heard.
Tracks I Think Are Not That Great
Ordinarily, when I proclaim an album as "one of the best ever made" I switch to the alternate track by track format. Well, despite how high of an opinion I have of this album, there are some songs I think you can skip over. For example, "What's Going Ahn" is one of my least favorite songs on this LP. It is kind of meandering and kind of boring. "Morpha too" sounds like it was a demo that was mistakenly put on this album. As I mentioned before, Alex Chilton loved to do the 'ol one take for songs with very little engineering and/or overdubs. Other than those two songs, the rest of the album is awesome.
Fun Facts
Chris Bell made a lot of great solo music before his untimely death in 1978. Later, the album I Am The Cosmos was posthumously released and carries on the signature Big Star power pop style. Three out of the four original members, including Chilton, are now dead, which is unfortunate. The band's legacy lives on. The photo on the front of the album is by noted American photographer William Eggleston entitled, "The Red Ceiling."