Cinema's Ages of Horror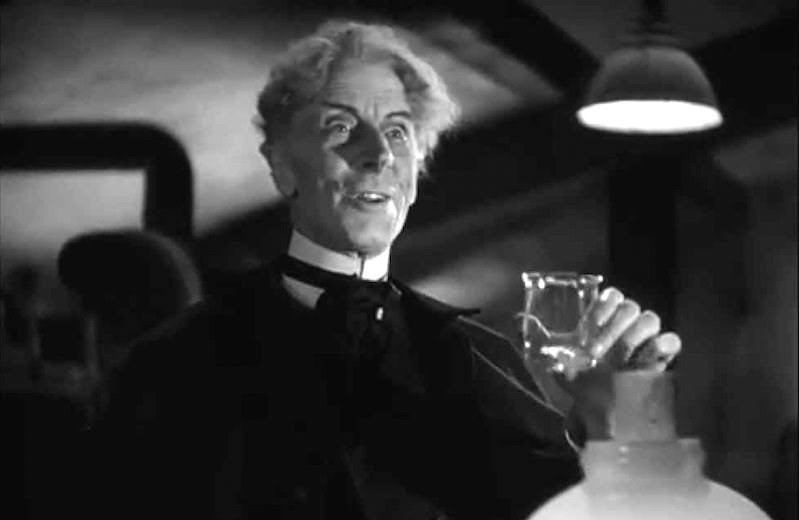 In 1896, French pioneering filmmaker George Melies created a short three-minute film about a protagonist having to survive a trip to an evil demonic castle entitled "Le Manoir du Diable" or "The Devil's Castle". It was a supernatural story encompassing a haunted castle, ghosts, witches, bats, and even the devil himself among many other classic horror tropes; all ending in the vanquishing of these evil forces. It is known on record as the first ever horror film ever produced.
More than century later this small, mostly forgotten, silent film birthed a genre that pumps out film after film every year, even outside of Halloween season, and has developed devoted fanbases and created multi-million-dollar franchises; some horror films have even gotten Oscars. The history of horror cinema in my opinion is that of a history of our own fears as a society, and the changing eras showcase our shifting sensibilities. Since its Halloween season (In my opinion the greatest time of the year), I thought I'd take a quick look back through a century plus of horror cinema and take a look at how it and our own fears and sensibilities have changed since.
– The Silent Era Of Horror Cinema: European Folklore And Lon Cheney's Many Faces
"Le Manoir du Diable" was just the first of a plethora of silent films that have since been mostly forgotten or worst, lost to time. Europe was the true pioneer of silent horror, particularly in Germany which then had a thriving film industry that could compete with the United States' productions before eventually Hollywood took the crown for good. Films such as "The Golem" took up mythos of local culture and showcased scary stories that were told before in the nightly woodfire to audiences.  The peak of Germany's dominance in horror cinema came arguably in 1919 with "The Cabinet Of Dr Caligari", a long film for its time that has become a silent movie classic and a case study in German expressionism.
In 1922, an adaptation of Dracula entitled "Nosferatu" gave hints to the type of horror that would be coming to cinema, it too is one of the few silent films of horror that have withstood the test of time as a classic of the genre. Followed up by various attempts by silent cinema to adapt Frankenstein, but unlike Nosferatu which withstood future vampire classics, none of these have become well known. Horror in films was now going from re-telling local scary stories to adapting literary horror classics.
By the rest of the silent movie era of the 1920s, the film industry was experiencing an explosion in the states and Lon Cheney became arguably the first major horror movie star of his time. Dubbed "The man of a thousand faces", Cheney would go through painstaking hours of makeup to transform himself into such iconic roles as the Phantom in "Phantom of the Opera" or the Hunchback in "The Hunchback Of Notre Dame". If you transport yourself back to those days when audiences hadn't "seen everything" and watch Cheney's films with that in mind, you can imagine the gasps of shock and shrieks of horror whenever Cheney's many villainous faces were revealed on screen.
As the 1930s got started, the silent era of film was coming to an end. Cheney was tapped by Universal Pictures to star in an adaptation of Dracula as the titular character himself. However, in a sudden and tragic turn of events, cancer ended Cheney's life just as the silent era star was going to take on the new world of sound in film. His death was a bit of a symbolic turning of the page in the silent era of horror cinema which gave way to some silent movie classics beloved by the most hardcore cinephiles.
Unfortunately, some silent horror films have been lost to time and are considered gone from our grasps, the holy grail of these arguably being "London After Midnight" a Cheney starred film in which he plays a vampire, perhaps what won him a would-be role as the infamous Dracula. Hope remains these lost films will be found as just recently a long thought lost Frankenstein film from the era was rediscovered, but only time will tell if we ever get to witness these lost films for ourselves.
– The Golden Age Of Horror Cinema: Classic Monsters And An Ensemble Cast Of Stars
Cheney's death lead Universal to ask Bela Lugosi, a Hungarian actor who starred in the play the adaptation was based on, to play the titular character in 1931's "Dracula" instead. The film which is honestly more of a well filmed play than an actual movie, was a smash hit that instantly made Lugosi a star in Hollywood. Horror could now be heard, and the audiences could take cues and scream in fright as the victims onscreen did as well.
Lugosi, who had considered himself a versatile actor, was quickly stereotyped by Universal as their next big horror star, someone who could take the mantle from the late Cheney. However, their next big plan for him, playing the monster in an adaptation of Frankenstein, fell through as he had concerns about the script. In desperation, the films' director, James Whale, happen to come across an English actor by the name of William Henry Platt, or stage name Boris Karloff. Karloff had been in a ton of films as an extra side character, but Whale took a chance on him.
"Frankenstein" was a massive hit and unlike its 1920s predecessors this version would never be forgotten. Karloff joined Lugosi in becoming a horror cinema star overnight. Both men would star in various films with one another with Lugosi even playing the Frankenstein monster himself in one film; and the directors of these two films would go on to create their own monster-less classics. Draculas' Todd Browning achieved a cult hit that was a bomb at the time entitled "Freaks", a film about disabled carnival freakshow stars who take revenge into their own hands; and Frankenstein's James Whale with "The Old Dark House" a template for the creepy old house films that were to come for decades after.
Eventually, the monsters of Frankenstein and Dracula were joined by The Mummy, The Invisible Man, and The Wolf Man who had an entire four film saga starring other monsters as Lawrence Talbot, played by Lon Cheney's son himself, seek to end the curse of the Werewolf. The classic universal monsters were arguably the first cinematic universe before Godzilla and Marvel.
These films were joined by other such classics as "The Black Cat" in which Karloff and Lugosi play rivals involving an innocent couple in a deadly game. There's also "Mystery of the Wax Museum" in which Lionel Atwill is revealed to be a monstrous grotesque figure scarred by fire in a scene that could even creep out audiences today. But I have a personal affinity for "The Body Snatcher" a film in which Karloff plays a grave robber who happens to get his supply by killing the product himself rather than waiting for them to die.
Its easy for modern audiences to not take these films as scary in any way. But again, you have to take a look at the prism of the times then. In the 1930s with the Depression at its height, escaping to tales of unknown monsters and terrifying curses were a welcomed thrilling escape from the reality of economic hardship. In the 1940s as World War II raged, exploring Europe's eccentricities and gothic tales played the same role. Why when I recently was re-watching "House Of Frankenstein", a film seventy plus years old, I actually found myself in modern day 2019 being creeped out and a little scared even in one scene in which Dracula transforms into a bat and sucks the blood out of an unfortunate victim – imagine sleeping on your couch and suddenly a vampire bat descended upon your throat.
From the 1930s and into the 1950s, Boris Karloff, Bela Lugosi, and Lon Cheney Jr. had become icons of horror cinema. Creeping crowds out with tales of monsters, vampires, werewolves, creepy cults, and mad scientists. Karloff and Cheney's son would embrace their contribution to film and would get to see the films they worked on become classics. Lugosi however came to be haunted by getting typecast in such roles, and its unfortunate as he had provided some great roles himself, my personal favorite being what I truly consider to be his best, not as Dracula, but as the villainous hunchbacked Igor in "Son Of Frankenstein" my favorite of the Universal monsters films.
But in defense of Lugosi who did not live long enough like Karloff and Cheney Jr. to see his work get more respect, at the end of his life he did witness what had happened to his era of horror cinema with the new audiences of that day. He had taken part in a tour where he played the count again in the same play of Dracula he had taken part in back in the late twenties. This time around, instead of cries of horror, audiences were laughing at the tale. So, you can understand why he may have felt towards the end of his life that he had not achieved better.
The fears of the new generation were changing. Old folklore, literary horror from past centuries, gothic European landscapes, haunted houses, and monsters were no longer scary. The reality of an atomic war was though…
– The Atomic Age Of Horror Cinema: Giant Monsters, Aliens, And Science
By the 1950s, the realities of an atomic age had swallowed up being creeped out by vampires and werewolves. A trend had begun in Hollywood to thrill and frighten audiences with stories of giant monsters terrorizing cities. "The Beast From 20,000 Fathoms" in which military tests awaken a prehistoric creature may arguably be the first of these films. Followed up by giant sized small creatures like in the films "Them!" or "Tarantula" or the cult classic "The Giant Gila Monster". Universal themselves added their own new creature to the library with "The Creature From The Black Lagoon."
It may amaze you that from the 1950s and into the 1960s, these fantastical tales of giant monsters were able to scare and thrill audiences. And I feel like unfortunately when going back through the history of horror cinema, many try to ignore this part of the story. But remember contemporary audiences were dealing with the very real threat of nuclear war and suddenly great forces of nature that man could only have so much control over had become a terrifying prospect to deal with. In place of the horror of atomic weaponry, these giant monsters were symbols of that fear.
But it wasn't just atomic weapons that put fear into moviegoing audiences then. The era of UFOs and space exploration also gave way to fears of what kind of scientific discoveries could end up causing doomsday. Films focused on deadly alien lifeforms such as "It Came From Space", "The Blob", or "The Thing From Another World" took advantage of these fears.
The string of scientific discoveries presented themselves with harsh warnings about such progress in films that explored body horror such as "The Fly" in which a scientist's obsession with discovering teleportation leads to him becoming a humanoid insect.
Its easy to dismiss this era in horror cinema and skip it, but keep in mind its this era that has given us creature features we enjoy to this day. From franchises like Godzilla and Alien to classics like "Jaws" and "The Thing". These sorts of films may not classify as types of horror anymore, but they remain with us. The atomic age, and the horror films it brought with it, still influence cinema to this day.
– The Gothic Age Of Horror Cinema: Blood, Gore, And Sex
The atomic age of science fiction in horror didn't last too long and by the 1960s gothic tales were making a comeback – but with a twist. Before, censors kept filmmakers from pushing certain boundaries, you'd have to go back to pre-code films such as "Dr. Jekyll And Mr. Hyde" to see any depictions of sex for instance. But now those censors were going away and filmmakers could push the envelope.
Among this era, and prominently so, was an actor who had done many films, but like Karloff didn't receive much recognition until he embraced becoming the face of horror cinema – Vincent Price. Headlining such films like "The House On Haunted Hill" and "House Of Usher" he brought back a gothic romance of sorts to horror cinema. He could play the devious eccentric villain, or the everyday man caught up in a tale of horror, but mostly the former. You can also point to such horror stars of the day like Peter Cushing or Christopher Lee, both which reprised and retold bloodier versions of the classic monsters from the golden age. But for me, Price will always be the face of this horror film era. He was almost like the creepy host who took you through a tour of the macabre in each film he was in.
With these films, decapitated heads, blood gushing out, and buxom beauties in revealing clothing were featured. Audiences started to come in for the sex and violence, particularly teenagers coming to get scared while out on dates – a tradition and right of passage that seems to refuse to go away with horror cinema to this day.
But this era too started to run out of steam by the late seventies. Audiences had started to get used to blood, gore, and sex. To scare them you would have to do what the atomic age did, hit them with realistic fears. This time the reality of a new kind of criminal…
– The Slashers Era Of Horror Cinema: Serial Killers Come To Hollywood
By the 1980s, the very real fear of serial killers had started to become known to the public. Horror cinema turned to used this in its favor. In 1978, "Halloween" a film in which a serial killing lunatic dons a mask and starts killing high school kids was a box office hit. Soon, the rest of Hollywood took a note and slasher films became all the rage. Even supernatural beings such as Jason from the Friday The 13th series or Freddy Kruger from the Nightmare On Elm Street series had serial killer type of attributes.
These films would feature new horror tropes such as having younger, more impressionable protagonists, sex among the characters, and inexplicably the lone survivor at the end almost always was a naïve innocent virgin girl. Furthermore, the body counts went up higher and film after film seemed to try to give you enough to hate about all the characters that the murderous villains themselves began to win over fanbases.
This time actual Hollywood actors weren't the face of horror like Cheney in the silent era, Karloff in the golden age, or Price in the sixties and seventies. This time, like the giant monsters of the atomic age of horror cinema, the actual villainous fiends on screen would be the stars. And sequels came like crazy, each year a new film was added to a franchise as Hollywood refused to let their new boogeymen die and large body counts began to be a feature in the films, each film trying to outdo the other in that regard.
That's not to say supernaturally based films didn't have their place, "Hellraiser", a film based on hell type realms, has gone on to be a classic even though it came out in an age of slasher movies. Similarly, "The Exorcist" released at the dawn of this era, is a wholly supernatural horror film and it became a classic and a historic Oscar contender.
Slasher films didn't go away after the eighties though, into the nineties they continued and one series, Scream, actually broke the fourth wall at times to wink at the audiences in the middle of all the terror. But as the new century began, horror cinema had to change again. Audiences had noticed the repetition of tropes, they were getting used to the high body counts, and the competition began to not just scare moviegoers but shock them into controversy as well.
– A New Century Of Horror Cinema: Torture, Depravity, Shock, And Awe
I have to be frank and forward with the reader that this is not my favorite era of horror cinema. I actually consider this to be dark age in horror film history. The new century saw horror films look to truly see if audiences had "seen everything". Kill scenes were now being shown in more graphic details, films about someone just getting tortured for ninety minutes where being produced, one film even explored the idea of forcing humans together as one continuous humanoid centipede, and the sex that was part of horror was starting to push the envelope as well with films that would even portray rape. It's not that this was the first time that horror tried to push the envelope, but I feel like during the 2000s and half-way through the 2010s, every horror franchise or film was attempting to see how far they could take it. At a certain point it could come off like glorified snuff films for some, and frankly it may have arguably gotten in the way of the storytelling.
That's not to say I don't find value here either. "The Blair Witch Project" excellently used realistic camera footage to make you buy as if what you were watching was reality. "Saw" was able to put a twist to a slasher by the name of Jigsaw by using puzzles and games to get his victim. And Rob Zombie's "The Devil's Rejects" is an unnerving look into true evil.
But horror was about to enter a new era in which storytelling would become a major focus, audiences had seen everything that could shock and disgust them, and now they wanted to something deeper from horror…

– Modern Day Horror Cinema: Arthouse Cinema Comes To Horror Films
With audiences undoubtedly having seen everything now, horror cinema had to start focusing on actual plot and storytelling. "The Cabin In The Woods" merged science fiction with horror and even broke the fourth wall by turning horror tropes into explanations for a cultural ritual. "Get Out" used horror to tell a message about race and culture and it lead to Oscar recognition. The adaptation "IT" told a massive two-film story about kids coming of age even with a trans dimensional killer clown involved. "A Quiet Place" used body language to convey fear. The recent release of "Us" used our fears of who to trust. It seems like horror films are getting more into the arthouse realm and are even enjoying better reception from movie critics who used to look down on the genre.
Its my belief that this modern-day focus on storytelling and plot with messaging has helped horror regain some momentum in quality. Audiences have seen it all by now, and the best way to scare them these days is by not insulting their intelligence but by having them escape in a well told tale.
Horror cinema has come a long way after a century plus. From silent German expressionism, to literary horror adaptations, to atomic age fears, to bloodier and sexier gothic tales, to slashers and serial killers, to shocking acts of depravity captured on film, to today's focus on story over frights and higher body counts. Our fears and sensibilities will always change, and when they do horror cinema will be there changing with them.
As Doctor Pretorius toasted in the film "Bride Of Frankenstein", "To a new world of Gods and Monsters."