Wednesday Writs: The Case of the Too Short Fish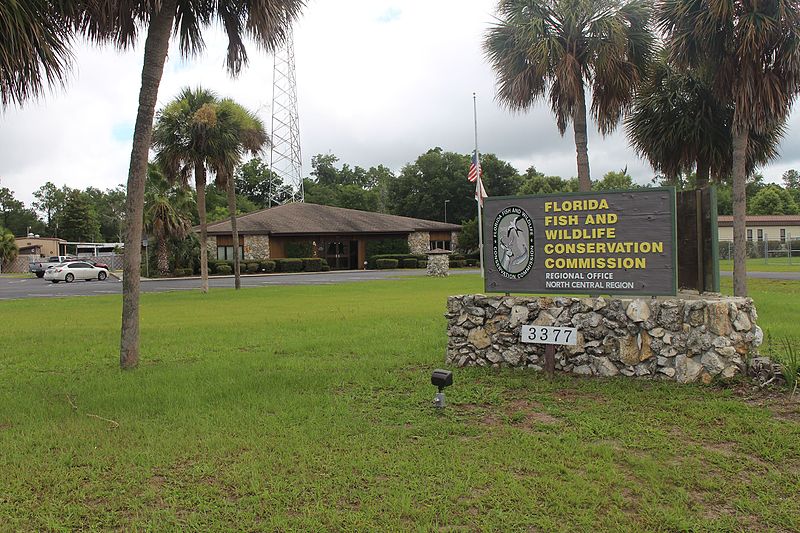 WW1: The Sarbanes-Oxley Act of 2002 (SOX) was legislation passed in the wake of massive investor fraud by companies like Enron and Worldcom. The Act enhanced the Securities Exchange Act of 1934 by criminalizing the alteration or destruction of financial records and imposing harsh penalties for corporate officers for such acts. CEOs were require to attest to the accuracy and completeness of financial records, and any who did so knowing that records were altered or missing were subject to lengthy prison terms.
So, what's that got to do with undersized Red Grouper in the Gulf of Mexico?
Call it creative charging.
In 2007, a commercial fisherman named John Yates sailed his boat, the Miss Katie, into federally controlled waters of the Gulf to catch grouper. A Florida Fish and Wild Life Conservation officer with concurrent jurisdiction, John Jones, boarded Yates' vessel and found 72 grouper that measured less than 20", the required length for commercial fishing. Of the 72 fish, all but three were between 19 and 20 inches. The other three were between 18.75 and 19 inches. Nevertheless, Jones wrote Yates a ticket and ordered him to separate the too-small fish from the rest. Jones told Yates that the fish would be confiscated by the National Marine Fisheries Service upon docking. However, upon return to port four days later, the segregated grouper on the Miss Katie were all slightly larger than they had been when Jones measured them (though still less than 20 inches) . Officer Jones informed the authorities of his belief that the offending fish had been thrown out.
Nearly three years later (the reason for the delay is unknown), and after the minimum length regulation was shortened to 18 inches, Yates was charged with a violation of the SOX Act. The relevant section of code under which Yates was charged, 18 U.S.C. §1519, read as follows:
Whoever knowingly alters, destroys, mutilates, conceals, covers up, falsifies, or makes a false entry in any record, document, or tangible object with the intent to impede, obstruct, or influence the investigation or proper administration of any matter within the jurisdiction of any department or agency of the United States or any case filed under title 11, or in relation to or contemplation of any such matter or case, shall be fined under this title, imprisoned not more than 20 years, or both.
He was also charged with a second federal crime which prohibits the disposal or destruction of any property with the intent to impede the government's lawful seizure of the same.
At trial, after one of his crewman gave a statement that the crew had been instructed to throw the smaller fish overboard and replace them with bigger. Nevertheless, Yates moved for a judgment of acquittal, arguing that the SOX act was intended for corporate crimes and did not apply to fish. The government's argument was that a fish, being a tangible object, is covered by the statute. The judge agreed, and gave the case to the jury. Yates was convicted of all charges and sentenced to thirty days in prison.
The 11th Circuit rejected Yates' appeal, agreeing with the lower court that a fish was a tangible object and that the statute was applicable to the facts, under a "plain language" reading. Yates then petitioned the Supreme Court to examine the matter.
The ruling in our case of the week, Yates v. United States, was handed down in 2014. The decision was 5-4, with the plurality opinion written by Justice Ginsburg.
Joined by Justices Roberts, Breyer, and Sotomayor, Ginsburg conceded that a fish is, in fact, a tangible object. However, Ginsburg recognized that to read the SOX Act as applying to any and all tangible objects was too broad, and contrary to the intention of the statute as a means of combating financial crime among corporations:
…we conclude that a matching construction of §1519 is in order: A tangible object captured by §1519, we hold, must be one used to record or preserve information.
Ginsburg further notes that the caption for §1519 reads "Destruction, alteration and falsification of records in federal investigations and bankruptcy," and the section header reads "Criminal penalties for altering documents" as support for Yates' contention that the statute, as applied to his case, was misused.
Finally, barring the acceptance of this explanation of statutory construction, Ginsburg invoked the "rule of lenity", which requires interpretations of ambiguous statutes to be resolved in favor of the criminal defendant.
Justice Alito wrote a concurrence, in which his parsing of the language likewise concluded that this provision of the SOX Act was not intended to cover fish. He points out that while "alters, destroys, mutilates, conceals, covers up, falsifies, or makes a false entry in" can apply to documents and records, the same cannot be said of fish. "How does one make a false entry in a fish?" he ponders.
Justice Kagan, with Justices Thomas, Kennedy, and of course, the ever-pedantic Scalia, dissented. According to Kagan, the ordinary meaning of the word tangible is clearly intended by the statute, and a fish is a tangible object. To make her point, Kagan cites an impeccable source:
As the plurality must acknowledge, the ordinary meaning of "tangible object" is "a discrete thing that possesses physical form." … A fish is, of course, a discrete thing that possesses physical form. See generally Dr. Seuss, One Fish Two Fish Red Fish Blue Fish (1960).
Kagan agrees with the plurality that context is a crucial consideration in the interpretation of statutes, but finds that in the context of the statute, it does make sense to read "tangible object" broadly:
And the adjacent laundry list of verbs in §1519 ("alters, destroys, mutilates, conceals, covers up, falsifies, or makes a false entry") further shows that Congress wrote a statute with a wide scope.Those words are supposed to ensure—just as "tangible object" is meant to—that §1519 covers the whole world of evidence-tampering, in all its prodigious variety.

***

As Congress recognized in using a broad term, giving immunity to those who destroy non-documentary evidence has no sensible basis in penal policy. A person who hides a murder victim's body is no less culpable than one who burns the victim's diary. A fisherman, like John Yates, who dumps undersized fish to avoid a fine is no less blameworthy than one who shreds his vessel's catch logfor the same reason. Congress thus treated both offenders in the same way. It understood, in enacting §1519, that destroying evidence is destroying evidence, whether or not that evidence takes documentary form.
Except that Congress didn't give immunity for the destruction of non-documentary evidence; John Yates' other conviction, which he does not dispute, was for the conduct of destroying something which the government lawfully seeks to seize. §1519 is for the destruction or disposal of a specific type of evidence.
WW2: Among other things SCOTUS will take up this week, they will decide whether D.C. Sniper Lee Boyd Malvo, who was 17 when he and his stepfather killed 14 people in the DC area and elsewhere in the country, should be resentenced in the wake of a ruling prohibiting mandatory life sentences for juvenile defendants. The State of Virginia says the 10 life terms without parole was permissible- because it was not mandatory.
WW3: Why did the ATF drop charges against a man accused of manufacturing and selling AR-15 style rifles to individuals prohibited from possessing  gun? (H/T Oscar Gordon for the link.)
WW4: California has passed some new gun control legislation, which is finding a most unlikely foe: the ACLU.
WW5: From demanding a better work-life balance to relaxed dress codes, Millennials are changing the culture of the legal profession.

WW6: Good news for the opioid billionaire Sackler family: a judge has halted the law suits regarding the $35 billion in profits they made from the opioid epidemic- but only temporarily.
WW7: Trump's attempt to hire Trey Gowdy for his impeachment team goes awry due to a rule prohibiting the ex-congressman from appearing before or communicating with congress for a year, which is up in January.
WW8: Medical-legal partnerships are a growing trend, where patients with legal needs tied to their medical conditions can one-stop shop.
WW9: The investigation into the tragic opioid death of Angels pitcher Tyler Skaggs takes a turn for the even-worse, with the revelation that Skaggs was supplied with oxycodone by the Angels' own Communication director Eric Kay- and Angels execs knew.
WW10: My favorite part of the LSAT, the logic puzzles – if Bob has to sit by Mary and Mary can't sit by Ed and Jim is To Mary's Left what side of Bob is Ed sitting on?- is no more. A settlement with a blind student who was unable to work the puzzles out with pen and paper like other test-takers means the Law School Admission Council will have to find a new test section to replace them.
WW11: Dumb criminal of the week: Officer Aaron Dean.
WW12: Before you post that super legal disclaimer on your FB page about how you own all the rights to your posted content, Bing that shit: