Sunday Morning! The Apu Trilogy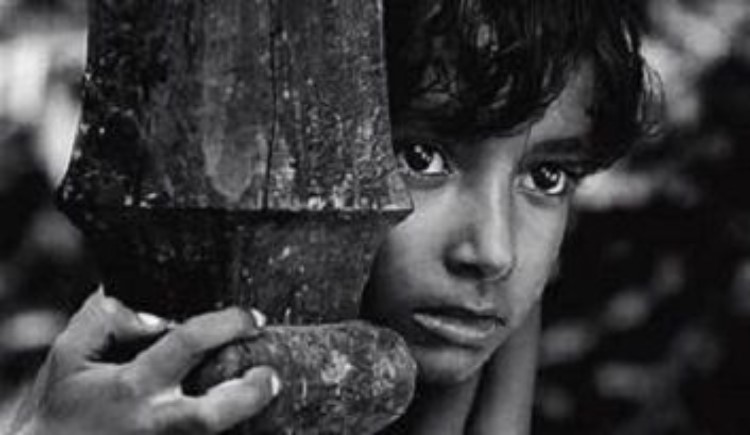 This week I settled into my new sublet and new life and I finally got the chance to watch Satyajit Ray's "Apu Trilogy", one of the great works of world cinema. I'd been meaning to watch it for years, having heard from any number of sources how important and influential these films are, how they're among the movies you "have to watch before you die", and, yes, where the Simpsons character got his name.
But, there are so many of these great works of cinema, books you must read, masterpieces of art, and great works of poetry, music, and philosophy that it can be easily overwhelming. I felt slightly guilty to have never seen a Satyajit Ray film (don't get me started on Fassbinder) and then hated myself for being the sort of person who feels guilty about these gaps in my cultural knowledge. As if some future girlfriend is going to break up with me because I haven't yet read Don Quixote (I know! I know!) or an employer will fire me because I haven't gotten through the ring cycle. It's not snobbishness, I don't think, so I don't know what it is. Maybe sublimated Catholic guilt. There's just never enough time!
Strange thing, though, is I'm rarely let down by these canonical works of art. The Apu trilogy was nothing short of miraculous and I am eternally grateful to the Criterion Channel for adding it to my life. The films are based on two famous Bengali novels about a somewhat ill-fated poor family and their travels. The story is Satyajit Ray was a commercial artist who had never filmed anything when shooting began, while the actors were mostly non-actors, the cinematographer, Subrata Mitra, had no experience, and the score was by a musician- one Ravi Shankar- who was largely unknown. And they made it work triumphantly.
There was a precedent in Italy's neorealist cinema, forged from the same necessity and inventiveness. But these Apu films were totally unlike the Bollywood classics and wildly ahead of their time. Mitra basically invented bounce lighting for the first film, while Shankar's music is as perfect as one would expect. There is a death scene in the first film where Shankar's music drowns out the noise of speech or crying until one anguished wail breaks through- it looks like something an "experimental" American film might have tried in the mid-70s. But, of course, the movie is from 1955!
The films also reminded me of the Italian neorealists in making the audience care deeply about the most trivial of matters. The first, Pather Panchali, takes place in the rural village of Nischindipur, where the theft of some mangoes is the most important event one could imagine. It centers on the Roy family, whose Brahman father is a priest, although he dreams of writing plays. The mother is more practical-minded, and worries constantly. The youngest son, Apu, lives to play and eat sweets. His older sister, Durga, struggles with the mother over the elderly Auntie who hangs around the family seeking aid and shelter. And the neighbors accuse the sister of stealing mangoes from what was once the family's orchard. By the end of the film, we feel as if we're part of this family. The village life has made them who they are, but they need to escape it.
In Aparajito the family moves to Benares, where the father tends to pilgrims to the Ganges River. Apu reaches adolescence and there is a wonderful sequence in which he discovers the wonders of science from his schoolbooks. He takes after his father: both are dreamy and intellectual and essentially optimistic. He aspires to attend school in Calcutta and makes it as a brilliant young mind, but his new life comes into conflict with his old life. By the end, fate has rendered him alone.
In Apur Sansar (the World of Apu), he strikes out on his own as a young man and has an unarranged marriage when his best friend's cousin finds out on the astrologically-auspicious day of her marriage that her husband-to-be has gone mad. Apu is pressed into action and finds himself quickly married. Poor Apu is afraid that his new bride will regret that she didn't have the rich husband she was promised. But, instead, she only wants him to take on less students, so that he will be home earlier "and I'll have nothing left to lament." They have nothing, but they have each other and, so of course, they soon fall in love. At this point, I thought "Oh, Apu, buddy, you won!"
But, of course, life and death always intervene. There are many tragedies in Apu's life and great loss.  In the third film, he is nearly crushed by pain and it feels like an entire world hangs in the balance. The filmmakers don't shy away from his despair, but the film never slides into melodrama. The films are sweet without being saccharine. But somehow all the loss is all balanced out by the magical beauty of the country and his readiness to embrace life. These films were wonderful because they fully realized a world- Bengal in the 1920s- about which I knew very little and brought me into the lives of people whose concerns felt more real, for a while, than my own. I can't wait to watch them again.
So what are YOU watching, reading, pondering, creating, or playing this weekend?