Saturday Spins: Rancid Ska
Gather round all you hooligans and rude boys for a skankin' edition of the soon-to-be-popular Saturday Spins. Last week, I visited the land of always winter, Detroit, and rocked out to some early work of generational talent, Jack White. Speaking of talent, this week I will be covering a little punk rock outfit from the East Bay. The twist is that the randomizer gizmo spit out an official/unofficial compilation of the best of their ska tracks.
All The Moon Stomper's
Rancid
2015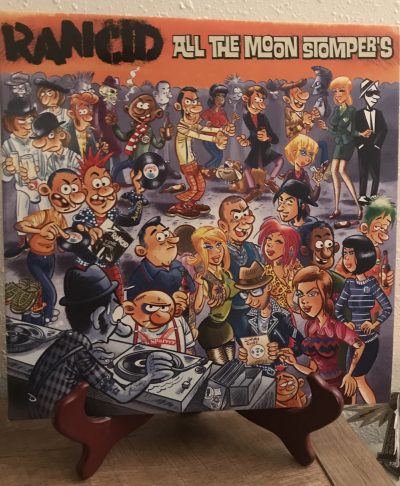 Commentary
I know, I know, you all think this is rigged because it's two weeks in a row with not only colored vinyl, but orange colored vinyl. The reason I call this an official/unofficial release is because the liner notes describe quite a series of events. Aging punk rocker, Daryl Smith of British punk bands Cock Sparrer and Argy Bargy, describes how much he loves Rancid's ska tracks. He spent years making mix tapes and CDs of those tracks to listen to in his car. Think Van Halen tour rider "NO BROWN ONES" only in this case it was "ONLY RANCID SKA SONGS." Eventually he talked to Rancid's guitarist Lars Frederiksen about it, who was, shall we say, noncommittal.1 That was in 2006. By 2013, the band (and Lars) warmed to the idea.
Rancid is traditionally a punk rock outfit, but frontman Tim Armstrong and Bassist Matt Freeman got their start with a punk/ska group, Operation Ivy. So Rancid has kept the tradition of ska alive over the past 25+ years. So much so, that this compilation has 19 tracks! Here's something pretty cool too, this album comes all the way from Germany, there was no US vinyl release of this album. As y'all can see from the pictures, the artwork for this particular LP is nothing short of awesome. If you're a fan, you can spot the band. If you want to test your pop culture chops you can spot a certain ringleader and his "droogs."
A quick note on Operation Ivy: They were my gateway into both punk rock and ska. Some of the albums you will see here on Saturday Spins will be quite eclectic, and this album is no exception.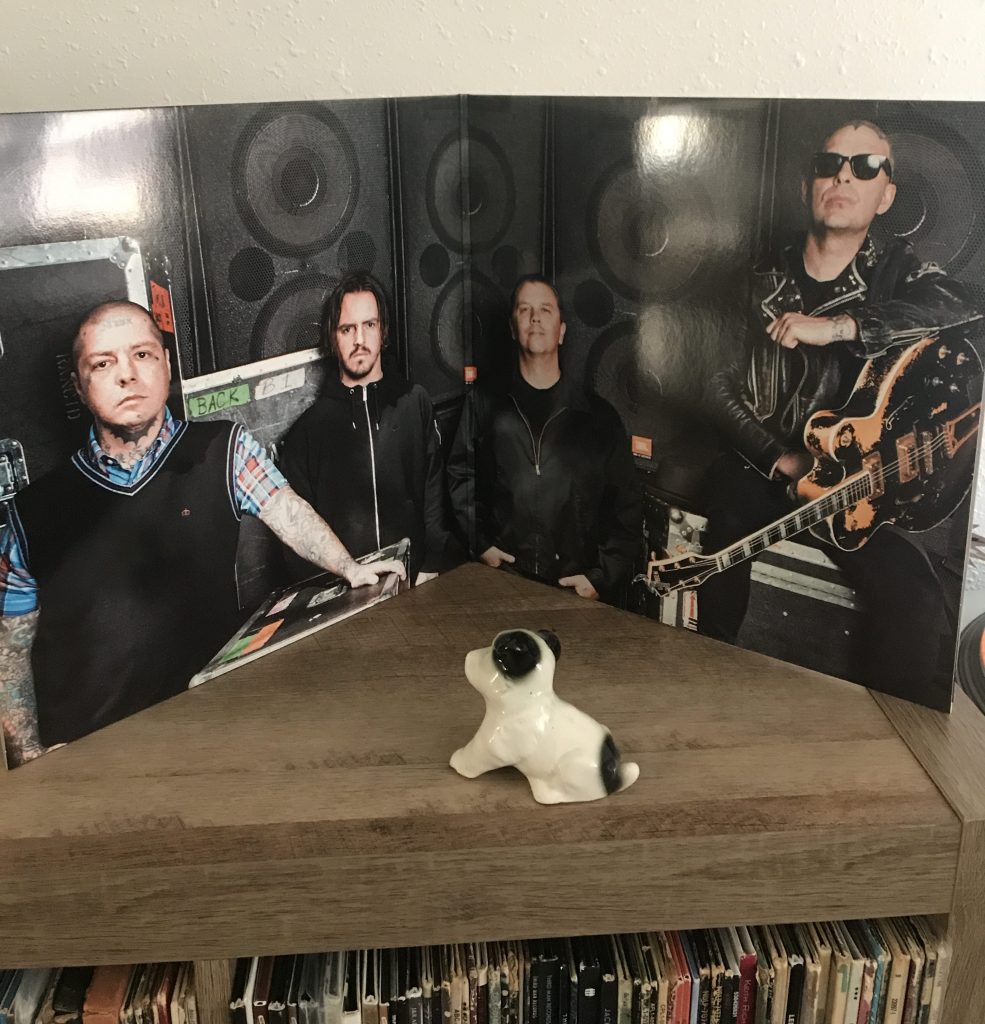 Tracks I Think Are Great
The album starts right off with one of the best Rancid songs of all time, "Time Bomb," which I used to blare in my car with the windows down in high school. It also features an organ solo, rare, but not unprecedented for a punk rock band. "Daly City Train" and "Old Friend" all deserve your time, but rounding out side 1 is another Rancid classic, "I Wanna Riot." The link to the song I included here is not the version on the album,2in my humble opinion it is a better version of the song. I do not know why the b-side version didn't make it onto this compilation.
Side 2 has "Hooligans" and "Wrongful Suspicion", two great tracks that really demonstrate the whole F you attitude of punk rock as a whole, even if it is punk rock that is as commercialized as Rancid. Side 3 features "Corazon De Oro" and "Red Hot Moon." Red Hot Moon is an interesting song because it is a mishmash of punk, ska, reggae, and hip hop. There is an entire hip hop verse in that song. See what I mean when I say we strive to be eclectic here?
Finally, Side 4 has the fast-paced "Up To No Good," another great song to drive to with the windows down and the volume turned up.
Tracks I Think Are Not That Great
This LP is one that can be played  straight through with no real "bad" songs, however, there are some that I just think are meh. For starters there is "Brixton" which is a ska/reggae anthem that is just ok, cant really rock out to it like some other songs. The same goes for "That's Just The Way It Is Now," which is essentially the same song, but features a great horn section.3 I used to really like "Memphis," which if I am being honest, don't think it belongs on this album.
Fun Facts!
So, Tim Armstrong may look like a total bum, but the man is actually an accomplished songwriter. He has written songs for Pink, Joe Walsh, and reggae artist Jimmy Cliff. He's also released a new single (usually a cover or new arrangement) virtually every week since 2012 as "Tim Timebomb." You are all probably wondering where the title comes from, it comes from a lyric in a song that isn't even included on the album! It goes without saying that I think it should have been included over some of the tracks in the section above.