Weekend Plans Post: Entering Fall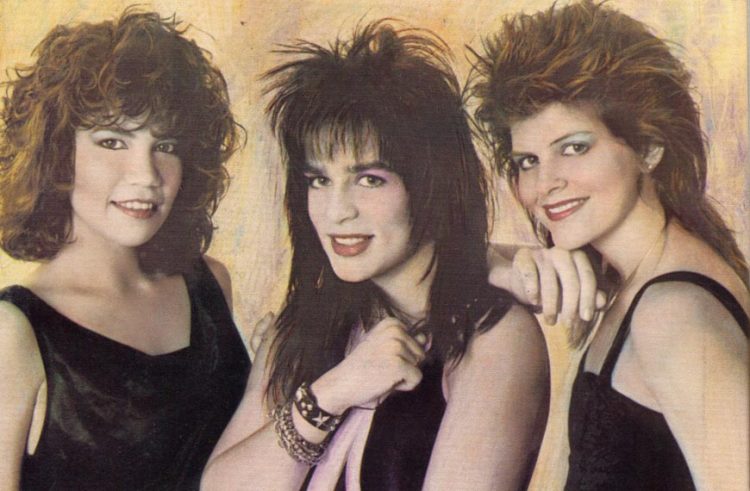 So the first thing I did when talking about "Seasons Change" was remember Exposé – Seasons Change which, lemme tell ya, the radio played for, like, two months solid. And that made me remember when they were on Club MTV and did their hit "What you don't know" which I primarily remembered due to Gioia Bruno removing her jacket at the end of the song but, secondarily, to me remembering that, Jeez Louise, every single artist that they had on Club MTV was lip synching the song and so when Milli Vanilli had their lip synch "scandal", I found myself wondering "how in the world did you guys not know that they were lip synching"?
Heck, "Downtown" Julie Brown pointed out that, hey, most of the artists who performed there used a "guide track" because they were dancing and couldn't afford to risk being out of breath. So, yeah, they lip synched.
Milli Vanilli Carefree Sugarless Gum Commercial 1991
Anyway, summer is pretty much autumn now. I find myself wishing that I had a light jacket when I go to work instead of wishing that I had worn a shirt with short sleeves. It's not QUITE yet time to put the bedroom A/C room unit away for the season, but it's getting close (maybe next weekend, maybe the one after). When friends say "hey, can you bring dessert over?", I'm likely to bring stuff that I have to cook in the oven before serving than some ice cream variant.
I've also heard rumors of trees outside having leaves change colors. Maybe I'll check that too (maybe next weekend, maybe the one after).
As for THIS weekend, it's one where we're going to have to do the Costco thing again. Sure, we had an Epic Trip where we couldn't have fit one more item in the trunk or back seat… but when that's followed by a week or two of not going, then it turns into needing some steaks, needing some paper towels, needing some of those little rolls of salami and mozzarella cheese. We're also going to the PetSmart to get a couple hundred pounds of litter to change out every box in the house, and going to King Soopers to get The Usual Staples.
And Saturday Night is game night (and enough people have cancelled that we're going to be playing a four-player game that we've never played before: Alien Artifacts. So I'm looking forward to that. And then, Sunday, we wrap up the weekend up and finish up the stuff we gotta do around the house: make breakfasts/lunches for the coming week, garbage, recycling, the usual. And then, after that… well. It'll be Monday. Now I'm depressed.
So… what's on your docket?
(Featured image is promotional image for Exposé's single for Seasons Change.)