Idiots Intrude in Iowan Internet Insanity!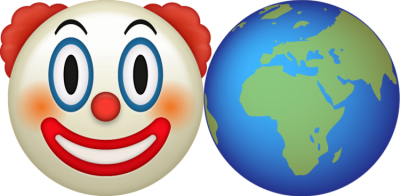 This is one of those things that I find myself growing more confused as I describe it so bear with me.
Let's start with the simple details as found in the Warshington Post story:
On Sept. 14, an Iowa man named Carson King went viral after holding a sign on ESPN's "College GameDay" asking for donations on Venmo to pay for his "Busch Light Supply." When cash unexpectedly poured in, King decided to give it to a local children's hospital instead of buying beer, leading Venmo and Anheuser-Busch to pledge matching donations.
It was a cute little story. A 24 year old man held up a sign with his venmo and asked for beer funds. If he got $36 bucks or thereabouts (donated by 20 different people in 17 different states), I'm sure that the money would have gone to buy some beer.
As it turns out, he got around a million bucks. He said "holy crap" and, instead of buying a small fixer-upper in San Francisco, he donated the money to a local children's hospital.
At this point, everything goes nuts. Local reporter Aaron Calvin investigates the guy and searches his twitter history. He finds stuff from 8 years ago that, unfortunately, included racist jokes. The reporter called the guy's employer for comment, the guy gets fired, the guy holds a press conference explaining that he told some awful jokes when he was 16 but has since changed, and then… well, the backlash begins.
Everybody started yelling at the reporter asking "WHAT THE HECK?" and the reporter said something to the effect of "how is this not newsworthy?" and Carol Hunter, the executive editor at his newspaper, tweeted this out:
A statement from our editor: pic.twitter.com/ZH9AhcrYbg

— Des Moines Register (@DMRegister) September 25, 2019
That's a lot of verbiage but the part I am going to focus on is this:
"On Tuesday, as he worked to write the story, (Aaron Calvin) did a routine background check on King that included a review of publicly visible social media posts, a standard part of a reporter's work on a profile."
"Routine background check".
Anyway, people then started investigating Aaron Calvin and found that Aaron Calvin had a number of inappropriate (even racist!) tweets in his own history. I'll let the Warshington Post tell it:
Between 2010 and 2013, Calvin published tweets that used a racist slur for black people, made light of abusing women, used the word "gay" as a pejorative and mocked the legalization of same-sex marriage by saying he was "totally going to marry a horse." The Register's statement on Twitter was soon flooded with images of the reporter's offensive comments.
Aaron Calvin did what he could to hold back the tide for a short while but then made his own account private after apologizing and saying that he was sorry that he didn't hold himself to the same standards to which his newspaper held others. The newspaper then tweeted this:
The Register is aware of reports of inappropriate social media posts by one of our staffers, and an investigation has begun.

— Des Moines Register (@DMRegister) September 25, 2019
The Warshington post article concludes with this:
When reached for comment early Wednesday morning, Hunter said the Register was aware of the posts, but declined to comment further on Calvin's old tweets beyond noting the investigation.
(Featured image is a couple of emojis.)