Movie Review: Colossal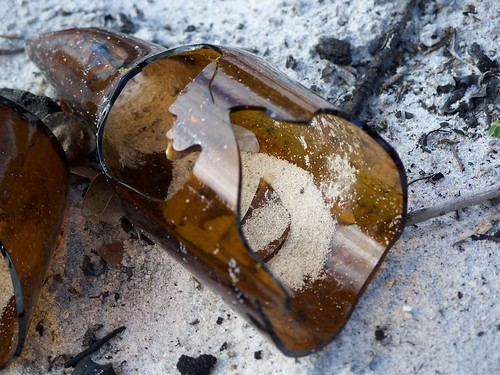 I watched an interesting movie a few days ago. Colossal, by writer/director Nacho Vigolando.
Colossal Trailer #1 (2017) | Movieclips Trailers
On the surface, Colossal is a sort-of comedy about a woman and a man who have the ability to appear as a giant monster and a giant robot halfway around the world  – Seoul, to be precise – if they show up at a playground at precisely the right time (8:05 am). The movements they make in the playground are simultaneously made by the monster or robot, like they're wearing some sort of full body VR or something (watch the trailer, it explains better than I can). Over the course of figuring this state of supreme weirdness out, they inadvertently kill and hurt a lot of people. And then once they have figured it out, this strange ability is incorporated into a struggle for control between the two of them in their dysfunctional friendship, if you can really call it a friendship.
But beneath the surface, this is a movie about substance abuse, about how little you care about the consequences of your substance abuse when you're in it, and most of all, how two people can actually feed each others' addictions. Both Gloria (the monster, played by Anne Hathaway) and Oscar (the robot, played by Jason Sudeikis) are drunks who feed each other's addiction. But as Gloria realizes the harm she's done and struggles to get sober, Oscar does what he can to keep her in their mutual dysfunction.
As Gloria begins to clean up her life, Oscar encourages, even forces via emotional blackmail, Gloria to continue drinking. He's willing to hurt his friends, their relationship, even blow up his own life (literally) out of rage. Oscar becomes controlling, verbally abusive, physically abusive, and self-destructive. Jason Sudeikis gave a fabulous performance in Colossal as a toxic person who is actually a great guy, who would give you the shirt off his back if you needed it, but you know you have to tiptoe around him when he gets into one of those moods. I felt like I knew the character, I'd seen him before, many a time, in many different people. Ya love him to pieces, but there's just this thing that happens sometimes, and it almost does feel like he's taken over by a monster or a robot.
As some of you know, I have my own struggles with alcohol. I don't have a drinking problem, I have a drinking situation, something that requires constant vigilance to keep it from becoming a problem. The hardest part of keeping my situation under control is living with a person who has their own situation going on and who unlike myself doesn't see it as a problem at all.  
So Colossal really resonated with me, even right down to the specific time of day mattering for the appearance of our heroes' avatar. Drinkers know you can be sober without any struggle most of the day, but when the clock hits 5 or 7 or 9 it's time for a drink and it's really hard to stop yourself from having one. But one becomes three becomes five or even more and you have got to stop yourself from showing up wherever you imbibe your intoxicant of choice at that time of the day. You can't even go there. You may even have to hurt or risk losing the people you care about in order to prevent yourself from going there. You may even have to throw them away.
Colossal is not a perfect movie or really even a good one. There's a lack of consistent tone that really hurts the narrative, and there's a silly explanation given for the phenomenon that I thought they could have easily dispensed with. It didn't matter why it was happening. I also thought Anne Hathaway was a little bit miscast as a party girl/barfly, even though she worked hard at it. And the whole subplot with her ex-boyfriend was boring, pointless, and it went on and on; it took away much needed time from what the heck was going on with the giant monster – the crux of the story, but it felt rushed and confusing. Worse still, wasting time on these unnecessary subplots prevented the mesmerizing Sudeikis from getting the screen time he deserved. 
But Colossal was unique, interesting, and above all else, it was true. I recommend it for everyone, especially if you've experienced substance abuse firsthand.
Trigger alert: There is some actual physical violence between Oscar and Gloria in Colossal. I found it to be completely necessary to the authenticity of the plot. We're talking about a robot and a monster fighting each other; we're talking about situations of interpersonal violence between people who are out of control from substance abuse. If they hadn't gone where they did, it would have felt like they were pulling their punches. But a couple of moments were actually a little shocking to me, so if you have any sensitivity in that department, be aware Colossal might be upsetting.    
Photo by christy_jenine