The Magic Goes Away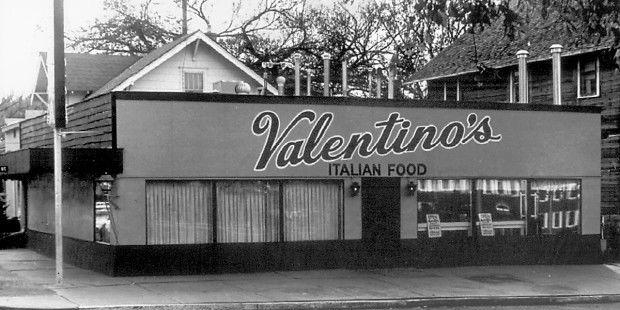 Lincoln, Nebraska. Mid-1970s. You decide that you want pizza for Saturday night dinner. For a college student, there was only one choice worth considering: Valentino's out by the East Campus. At that time and place, in the whole east end of the state, and a bit of northern Kansas as well, Valentino's carry-out pizza was legendary. Here's how it worked.
You phoned in your order and they told you when you could pick it up. Timing the call was an art. You might call at 4:00 in the afternoon and be told it would be ready at 5:00. You might call at 4:30 and be told it would be ready at 7:30. When the assigned time approached you drove to the neighborhood and found a place to park. Then you stood in the crowd on the sidewalk on the side of the building with the take-out window. Nothing as organized as a line, just a mob of mostly college students milling around. Sweltering hot in the summer, absolutely frigid sometimes in the winter, but you waited because it was Valentino's.
The person working the window yelled a last name, that customer elbowed through the crowd to the window, paid their money, took their box, and exited through the mob. Next name was yelled, repeat the process. Occasionally there were name collisions but those were always settled amiably. A lot of Germans and Czechs settled the farm country in eastern Nebraska. More than one of my former roommates used my name because if you told the people taking orders on the phone "Klingenberg" or "Slepichka", the version that got yelled might be somewhat… mangled. With "Cain" the spelling on the box might be peculiar, but it always got pronounced correctly.
Eventually I grew up – read that as "got tired of being a poor student" – and went to work for Bell Laboratories. Bell Labs sent me to lots of places for various purposes and I discovered the country was full of pizza styles. New York City greasy pizza by the slice that you folded in half to keep the cheese from sliding off. Chicago style deep dish pizza. Thick crusts, thin crusts, crispy crusts, doughy crusts. And the toppings! All sorts of meats. Cheeses from the ordinary to the gourmet. Some place in Southern California where the toppings list included vegetables that had only been words to me before. Debates over the intricacies of oven shape and materials. People nearly coming to blows over the virtues of wood-firing versus coal-firing versus gas-firing the oven. Is ham and pineapple pizza an abomination? What about white garlic sauce? What about barbecue sauce? They were all good, or at least interesting, but they didn't come with that Valentino's cachet.
Then, a few years later I spent a week around some holiday or another at my parents. One evening a couple of friends and I decided to have Valentino's pizza. By then, Valentino's had become a local franchise working its way up to regional, but we made the trek to Lincoln to the original. The crowd wasn't as big and the students were so young. Once we got it, the pizza was… pizza. Don't get me wrong, it was perfectly serviceable pizza. Medium crust, not too crisp, decent tomato sauce, generous with the toppings and cheese. But it wasn't magic any more.
---
Front page image credit: Lincoln Journal Star archival photo.