What Is the Purpose of Primaries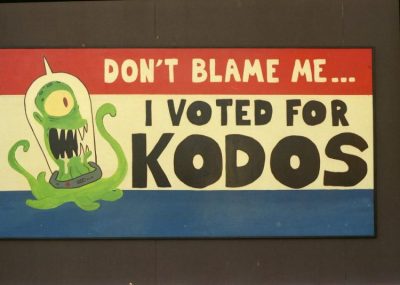 There's been a lot of grumbling about the primaries lately.  Republicans in South Carolina, Nevada, Arizona and Kansas are meeting this weekend to finalize plans to cancel their 2020 presidential primaries. Can they do that? Isn't that undemocratic?
The answers are yes, and yes. The parties can do whatever they want. It may surprise a lot of people, but party primaries are a very recent invention. They used to choose nominees in the proverbial "smoke filled rooms" where a bunch of party insiders sat around deciding without input from the voters. In the 1968, only 12 states used them. But after Hubert Humphrey secured the nomination despite not winning a single primary in his own name, the Democratic National Committee moved to make the primary process more open. They immediately realized their mistake after George McGovern became the nominee and introduced the "super delegates" to the process. They eliminated those after complaints from Bernie Sanders supporters that the DNC had "rigged" the primary process to make Hillary Clinton their nominee. On the flip side, many Republicans were outraged that an outsider was able to take over their party and win the nomination despite receiving less than 50% of the primary vote. And now, the party is working to shut down primary elections in an effort to protect that same guy from facing challengers.
Is this Constitutional? There is no mention of political parties or a primary process in the Constitution. So legally, yes. The parties can do whatever they want. Whether or not they SHOULD be able to is a different question.
So, what's the purpose of primaries anyway? Are they a process by which a political party selects its nominees, or is a function of the overall US election system? If it's the first, then the parties should be allowed to do whatever they want: primary, caucus, smoke filled room, draw straws. Whatever. In that case, the party should be funding it instead of the taxpayers.
But if primaries are a function of the overall system, then the rest of us should have a say. A state party shouldn't be allowed to shut down a primary just to protect an (extremely) unpopular sitting president. And the rules should be uniform, not varied from state to state. Some states have open primaries where anyone can participate, and other states have closed primaries where only party members are allowed to vote. Some have caucuses. Still others decide at conventions. (Side note: why does Iowa always get to go first? That's a whole separate debate.)
In my opinion, the primary process is the major factor in our dysfunctional political system. We wouldn't have presidential candidates spouting nonsense about taking our hamburgers and eliminating fossil fuels if they weren't forced to pander to such a tiny portion of the electorate. Only 28.5% of voters participated in the 2016 presidential primaries, and that was almost a record high. And since the primaries take place on different dates, the process is pretty much decided by the time it rolls around to most of us. Partisan members have tried to tilt the timing of the primaries in order to achieve a certain outcome. For the most part, they have failed. Democrats started "Super Tuesday" in 1998 to have a large block of Southern states go early in order to produce a more moderate nominee, only to have Jessie Jackson emerge victorious (and Mike Dukakis as their final candidate.) Former Georgia Secretary of State and now Governor Brian Kemp organized the "SEC primary" in 2016 hoping to nominate a conservative Republican. And we ended up with Trump. Despite all of the party shenanigans, 2016 produced the two least liked presidential candidates in the history of America running against each other and the vast majority of American voters wondering "How they hell did THIS happen?"
But the primary process is never going to change as long as it remains in the hands of the party committees. They aren't elected by the general public and have nothing to gain by relinquishing that power. So we should give them a choice: make the process open, uniform and fair. Or fund it yourselves.
The rest of America deserves more of a say in our election process. After all, we're paying for it. And more importantly, we all have to LIVE WITH its results.