Not Ready To Call It A Career Just Yet…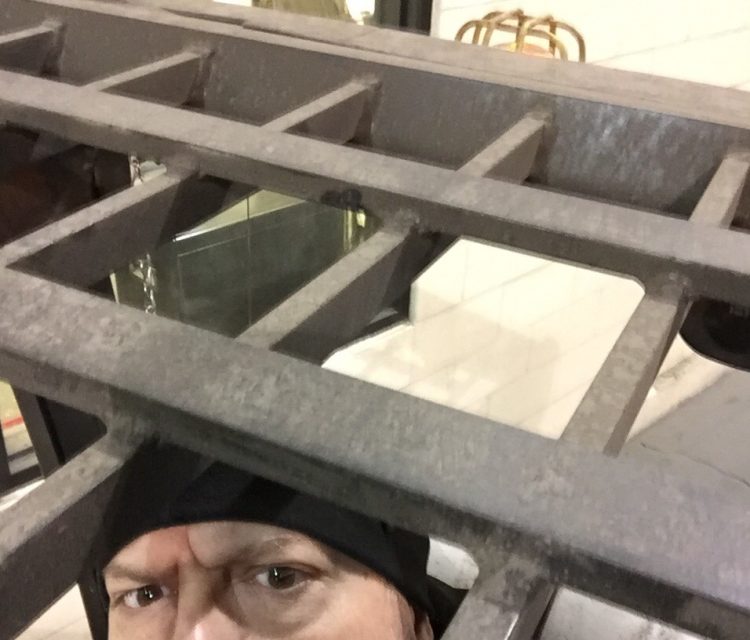 I am enjoying Labor Day by not being very laborious. That is the point of Labor Day in my opinion. Feeling fortunate to have the day off, I try to stay close to home on this holiday. The realization that others are not so lucky is my justification for not going out to dinner or shopping on this day. Even though it changes nothing when it comes to those stuck working, I feel like I am showing some kind of solidarity by staying home. Each time Labor Day comes around I like to take the time to reflect on my work experiences. On occasion, I will even reminisce all the way back to the very first time I was paid for my services, outside of an allowance.
I started cutting grass as soon as I had enough strength to push the mower. Not long after that, I started cutting it for money. It was a good arrangement; they provided the mower and the gas, I provided the labor.
There I was, about 12 years old, cutting grass under the watchful eye of my customers, mostly widowed, elderly women, learning quickly at a very young age about customer service. This would bode well for me as an adult when I entered the public service realm. Lessons learned while trying to satisfy a sometimes "prickly" customer base as a boy would pay dividends for me later in life when faced with the same type of customer, now in the form of a constituent.
There was some nice coin in cutting grass, but obviously it does not grow in Northern West Virginia in the winter. Just shoveling driveways after snowstorms to make money was not cutting it. I realized I needed a "real" part-time job to always have some cash in my pocket. To solve this dilemma, I decided to work for a national department store chain as a stock boy, and I hated it from day one. Had to wear a tie, 01 to here, 01 to there…I knew early on that it was not for me but I liked the money, so I pressed on. Things took a turn for me one day when I was summoned to the grill. The woman working there said "there's a problem in the Women's Restroom that you need to take care of."
I thought to myself, "this can't be good."
Before I saw it, I smelled it. It was like a shit-bomb went off in one of the stalls. At first wondered how a human being's body could hold so much shit, then how could one project it all over the walls and floor of the stall like that. Was it an accident? Did they do it on purpose? Are they still alive? It was quite a sight to behold, albeit an odious one.
Walking out, I asked the woman who called me to address the "problem" — "So, what am I supposed to do with THAT ma'am?" She, without hesitation, in a very stern manner said to me, "It's YOUR JOB to clean that up!"
Needless to say, I was not happy about the prospect. Thinking the problem through I decided to gather a couple buckets, a mop and a broom as my weapons of war. I will spare you the shitty details of this shit detail other than I finished it. My methods were not to the satisfaction of my manager but I really did not care at this point. My days were numbered there and I knew it.
It was time to move on from that store not long after that incident. A mutual agreement. We both had enough of each others shit, you could say. Immediately afterwards, I started my second part-time job as a dishwasher at the local country club. Not a very glamorous job to say the least but I liked it better than my previous employment. The job came with its own idiosyncrasies. There was the eccentric chef, the look of disdain from the "members" if they dared catch a glimpse of you in passing. Who could forget the daily battle with the gang of raccoons when taking out the trash. It was not all bad. The hours were good, we had our fun, and we ate really well.
Eventually, I left that job too. It was time for me to take a big step in my young life by moving to North Carolina to go to tech school.
From there it was a job that lasted about 45 minutes (de-boning catfish fillets) to working at a couple pizza shops then cleaning offices. Finally after tech school, I settled into construction trade. In the time I was in that field I was fortunate enough to be taken under the wing of some really intelligent and skilled tradesmen that taught me not just lessons about work. They also taught me lessons about life. I truly enjoyed my tenure in the trades. There are instances just about every day where I use the skills I learned in my current occupation and at home.
Before I left North Carolina, I got my first taste of factory work at a garage door assembly plant. It was hot, hard, regimented work. It was there where I was introduced to logistics for the first time. I took to it like a duck to water. Back then, I had no clue that it would end up being my field of choice as it pertains to my career today. Working the docks was something I liked better than any other job I had leading up to that point.
Eventually, I moved back to West Virginia. If you have taken the time to read my previous articles, you will know why that occurred. No reason to revisit that subject other than to say it was the right move at the right time-no regrets.
Once back in the valley, I scored a job at a steel processing facility in Pennsylvania, not far from home. There I learned about steel, the lifeblood of my hometown, what put the food on the table for me growing up. Mind you, I did not expect to be working in the steel industry. That is why I left the valley years before. But there I was, continuing on as a third generation steelworker, something I took pride in. Still do.
After a couple years, I used the experience gained there to secure a job in the valley at another steel processing facility where I would end up spending the next quarter-century of my life.
Starting at the bottom, I worked my way up through the ranks. For the first time in my life I was working turns. Seven nights, two off, seven afternoons, two off then 7 days into a long weekend. Then start all over again. While working as a line operator I disliked being chained to it for eight hours. It was extremely hot in the summer, no matter what shift you were on. The paint fumes, the noise, add that to the razor sharp sheets of steel zipping out of and back into 400 degree ovens.
I can remember many a night, sitting in a pool of sweat on a upside down five gallon bucket at 3 o'clock in the morning as the line chugged along. On occasion, I would exclaim to my co-worker running the line next to me: "Screw Henry Ford, people in PRISON are in bed right now!" It was my alternative take on industrialization and automation. Of course, I toned the language down a bit for this piece but you get the idea!
I was involved in an accident on the line in 1998. It was bad. A degloving injury to my right hand. Stripped a few of my fingers clean of flesh. Left the bone behind. Gruesome and extremely painful, but I never went into shock. Unfortunately for me, I learned that day that I have an extraordinarily high tolerance for pain because I felt it all the way to the hospital in Pittsburgh. The local hospital gave me so much morphine before l left that they were afraid if I had more, it would have stopped my heart. Pain medication for me is pretty much useless in regular doses; I learned that hard lesson on that day too.
It took me almost two years to come back from that. Three surgeries and months of physical therapy. Sleepless nights, anxiety, learning how to approach things methodically that were once routine. With my family to think of, I knew I still needed to provide. So I pushed on.
Then I reached my "maximum degree of medical improvement"- terminology that the state used to declare it was time for me to get back to work. I made a couple observations about life while I was recuperating. The first? No way I was going back to the lines as a production operator. The second was that I wanted off shift-work; Henry Ford be damned. Fortunately, I was able to bid into logistics, a venture that I once pursued during my last days in North Carolina. It was a comfortable fit; plus, it got me off shifts. Not long after that I entered the world of public service. It ended up being just about a twelve year commitment. Coupled with my day job, it was a busy time in my life. A good kind of busy though.
These days, I still work in logistics, but with a different company, now working with cutting edge technology. By honing my skills learned from my previous endeavors, I was able to procure my current position. All of the job experiences, the people I have met, worked for, and toiled alongside through the years brought me to this point in my life.
Today I am much closer to retirement age than I am to the time when it all began for me, pushing that lawnmower. My life's work continues to evolve in parallel with my personal life. It has been a pretty good career so far. Some ups and downs. Triumphs, failures. Really though, who has not experienced the same ebb and flow to some degree? Such is the school of life. You never really graduate from it, and each day there is something new to learn. I am still an eager student, always looking for a way to stimulate my mind, to elucidate it, to seek new paths of enlightenment.
Now I am writing. Who knows where this will take me. I have already made some new friends and have been introduced to some thought provoking writers that help me to become a better wordsmith. My new undertaking sure does not feel like work to me, as I am enthused to walk this new path.
And of course, share it with you — the reader.
E pluribus unum