Sunday Morning! "The Memory Police" by Yoko Ogawa
'I suppose memories live here and there in the body, the old man said, moving his hand from his chest to the top of his head. 'But they're invisible, aren't they? And no matter how wonderful the memory, it vanishes if you leave it alone, if no one pays attention to it. They leave no trace, no evidence that they ever existed. But I suppose you're right when you say we should do everything we can to bring back memories of the things that have disappeared.'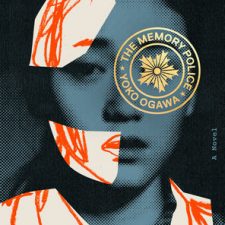 This week, I read Yoko Ogawa's strange and disturbing novel The Memory Police, published in Japan in 1994, but only recently released in a lovely translation by Stephen Snyder for Pantheon Books.
The narrator of the story is a novelist living on an island where, from time to time, ordinary objects will "disappear" en toto; the entire populace will awaken one morning and realize that something is gone. Birds, for instance. One day, everyone loses the memory of birds and has no sense of the strange things passing in the air. In response, the people simply remove all traces of birds- empty the bird observatory, burn books about birds, fire the ornithologists, etc.- and then carry on with their birdless lives. At some point, bells went too, and had to be destroyed, along with ribbons, boats, roses, and music boxes. Eventually, these things were never seen again.
The destruction of these objects was observed and helped along by the Memory Police, a clandestine force whose duty is to "enforce the disappearance". And, as well, to remove from the populace those rare and troubling individuals who cannot forget. The narrator's mother was one such person, hiding objects that were disappeared until dying under mysterious circumstances in Memory Police custody. Her editor, R., is another such individual, which is why she is forced to hide him under the floorboards of her house with the help of an old man she has known all her life. For the most part, these three are the only characters in the story. The narrator is, however, working on a novel about a young woman whose voice is stolen by a typing instructor. But, we wonder how long she can write when the world around her is filling with holes where memories used to be?
As you might have guessed, the story is structured like a dream or an allegory. It proceeds according to its own strange logic with few explanations. We never learn why the Memory Police are having memories "disappeared" or how it actually happens. We never learn when this all began. And, most disturbingly, the residents of the island never really rise up in rage against the Memory Police; they just quietly accept that memories will disappear until one day everything will be gone.
It might be a story about totalitarianism, or it could be about grief and how people, places, and things really do vanish from our lives when our backs are turned. It's a clever novel because it plays off dystopian fiction, but reads much more like Kafka. Weird and horrible things happen everywhere and everyone accommodates them.
By pure coincidence, I also watched the 1958 film The Ballad of Narayama this week. It's a beautiful film, filmed with obvious artifice, drawing from kabuki theater, on studio sets made to resemble the medieval Japanese countryside. It's also a cruel film about the mythical practice of obasute: in legend, elderly people were abandoned on the top of a mountain to die after they reached a certain age. Here, a kind mother is calmly setting her affairs in order as she approaches her seventieth year, looking forward to being carried to the top of the mountain by her good son, largely under pressure from her bad son. The village is poor and everyone accepts that this is what is done, the practice is a venerable tradition and justified by age.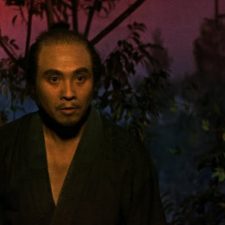 The film and the novel made a nice pair; both were masterpieces of Japanese myth making. In both cases, what I found most disturbing was the depiction of social pressure as a means to erase the past. The good son in the film is the only character to recognize the horribleness of the social practice. The editor R. is the only one who knows what has been lost and remembers what these ephemeral things meant. Everyone else carries on as the world turns and precious things vanish around them.
So what are YOU reading, playing, pondering, watching, or remembering this weekend?