Men Who Help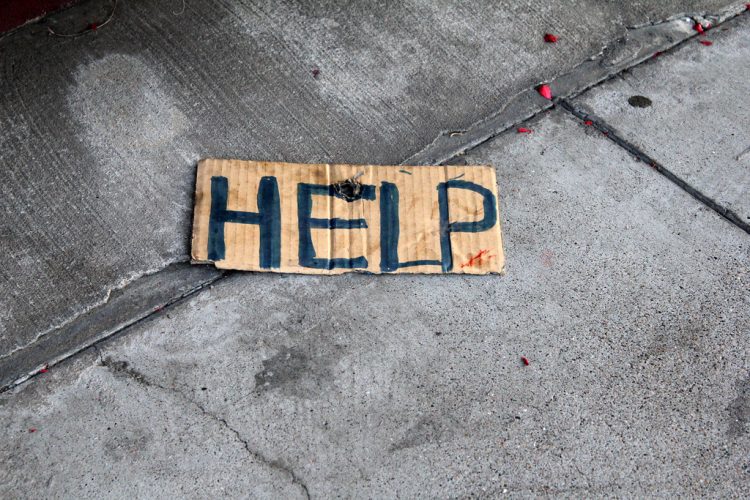 One of the questions fiction writers often ask each other when discussing the craft is this: do you have any recurring themes that keep popping up in your work?
I've noticed of late that I do have a prominent theme in my fiction writing. I don't know if there's a specific term for it but I think of it as "men who help."
If you're curious about what I mean, let me direct you to a couple of my pieces – the best example that I've published is Mom Vs. Couch and to a lesser extent the "men who help" theme appears in No More Tender Vittles. 
Over and over, I find myself creating a fictional world where a woman simply can't DO something on her own and needs somebody to give her a hand. While I don't hold myself to writing exclusively about men and women, that is the type of relationship I write about the most, and so my female characters are most often accepting help from manly folk.  
This is a pretty politically incorrect take, I'm told. Women need men like fish need a bicycle, and all that. Modern stories are more about grrl power than helpful fellas offering an umbrella to a girl caught out in the rain. We celebrate stories where the men are portrayed as helpless, feckless, useless – even brainless. We want our dudely damsels to be in distress so the infallible, brilliant, and tough women come swooping in to save the day. Men aren't the helpers, they're the help-ees. And somehow, that's meant to be empowering for women.
But the thing is,  I LIKE that "men who help" plotline. It makes me happy to read it and to write it. The idea of someone, anyone, showing up to lighten my burden is compelling to me. I don't need to be saved, but a helping hand now and then? Well, I certainly wouldn't slap it away.
It's fricking exhausting being a woman. There are so many expectations laid upon us and that we have to work a second shift or even a third sometimes to get it all done. It's not mens' fault that that is the case, but it IS the case. It's one thing for a supernatural superhero like Diana Prince – aka Wonder Woman – to be always tough and strong and never need anyone's help. But Diana Prince is a fictional character. The character Diana Prince doesn't have children or a job, and I doubt she really has to scrub a lot of toilets. She's a supernatural being without the physical weaknesses we mere mortals have. She has the time and the energy to tackle every crisis singlehandedly without the assistance of anyone else. But despite all this, or more likely because of it, I just don't find her story particularly compelling. 
I was talking with a friend of mine and we were commiserating about how HARD everyday life is. There is always something that needs doing, and nearly always a LOT of somethings. Whether you're married like I am or single like she is, the work never ends. We're meant to keep it all going flawlessly and somehow work on ourselves too. How do people manage it all? Surely they have to have help from someone – friends, family, spouse, hired help. But what if you don't have those people in your life? Or what if you do, and they make additional demands of you rather than lending a hand? Is it really so wrong for a strong independent woman who feels like she has no one to rely on, to want to lose herself in a story about a strong independent woman who does? 
Far more compelling to me than the story of Diana Prince, Wonder Woman is the story of Kim Wexler, Attorney-at-Law, on Better Call Saul. If you've watched the show, you'll know that Kim is an insanely hardworking woman who pulled herself up by the bootstraps* and gets in over her head trying to juggle the needs of her clients and her boyfriend. She ends up spread so thin that she forgets about the needs of her body, falling asleep at the wheel of a car and nearly killing herself.
Kim Wexler IS a hero, as much of a hero as Wonder Woman is (way more so to me anyway) and she just needed some goddamn help. She could have managed it all with some help; she could have knocked it right on out of the ballpark. She was capable and willing. Even just a little help from somebody along the way would have made the difference. There was NOTHING weak or inferior about Kim Wexler, she was simply an actual human being with physical needs for sleep and a limited number of hours in the day to do all the stuff she needed to do.
Needing help is not a sign of weakness or patriarchal brainwashing. It doesn't make you less the heroine of your own story if you sometimes long for another person to step in and pick up some of the slack. It isn't anti-feminist to need help from other people and it isn't anti-feminist to take help even when you don't desperately need it, even when you just kinda-sorta do. Nor is it anti-feminist to acknowledge the reality that some tasks in this world are easier for men to do than women. Opening a pickle jar, for instance, is something that regularly flummoxes me not because I've been patriarchally oppressed by a sexist cucumber but because my hand is half the size of a male hand.  
Some jobs in this world are simply more difficult for one person to handle alone, particularly when that person happens to be small in stature. And there are definitely times when husbands and boyfriends, as great as they are, represent another set of demands to be met on top of all the jobs you already may have to handle. It's just a nice fantasy to imagine a scenario involving a guy who didn't want anything from you, who just wanted to give you a pickle, and not in the proverbial sense. It's a fiction, sure, but it's a fiction that appeals to me a lot more than the affairs of a goddess.  
Women don't need to be saved. It's true. We aren't helpless damsels-in-distress waiting for Prince Charming to come along. We are everyday superheroes who get up in the morning and work a series of miracles and then collapse into bed at the end of the day, exhausted. But even superheroes have a sidekick or a butler or whatever.  
A facilitator.  An assistant. An extra set of hands. Someone who, for even just a little while, isn't adding to your burden, but instead is helping you to carry it. And the idea of someone doing it voluntarily instead of waiting until you ask, instead of making you beg and plead for it, instead of demanding that you earn assistance by performing a series of favors in return, instead of waiting till you literally fall asleep at the wheel of your car or of your life before pitching in – it's a pretty darn nice idea.
Kim Wexler may emphatically insist that she saves herself, but in the end she nearly kills herself trying to save everyone else at the expense of herself. And I'm sorry, I don't think it's healthy for the world to hold up the hijinks of supernatural creatures as aspirational for women. Wonder Woman and Captain Marvel don't have physical weaknesses nor do they have biological needs. They barely seem to have emotional needs. They don't have jobs and kids and 10,000 miscellaneous totally necessary household chores to do. They don't even have to do their own hair or paint their own nails since they are, after all, fictional characters.
Wonder Woman has never called in sick to work because her baby was teething and kept her up all night.  Captain Marvel has never sat in a car and cried because she had a flat tire on the freeway and she forgot to charge her cell phone.  Neither of them have ever had to run into the grocery store when they were late for a meeting because they got a run in their stocking and bought Midol at the same time because their cramps were so bad.
Women who never need help are NOT REAL. And fiction may not be real, but we still learn lessons about the world from it. The lessons we learn from seeing unbreakable, infallible women is that we can never break and we can never fail. The lessons we learn from women who save the world singlehandedly are that we have to do the same. It's that same toxic message women have gotten since the dawn of time wrapped in a veneer of empowerment.  Do better. Try harder. You're not good enough. You never will be. Anything short of perfect isn't good enough.
It's just now we also have to be good at kicking people's butts on top of all the other stuff we're supposed to be good at.
So I've decided to reject that message and embrace my "men who help" plotline. It may not get me brownie points on Jezebel or The Mary Sue, but it's meaningful to me.  And I believe it's meaningful to other women as well. 
The people who don't like it can go suck a pickle.  If they can get the jar open.
*In the interest of being fully accurate, let's mention that Kim Wexler was only able to pull herself up by the bootstraps only because her bosses at Hamlin, Hamlin, McGill loaned her money to go to law school.  I think that's entirely awesome, even if fictional, and don't want to let that go without a shout out.
Photo by quinn.anya