2019 Time Capsule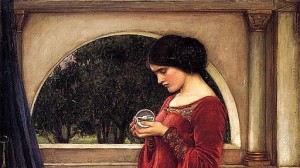 In 2011, we made predictions about 2012 and then, in 2012, enjoyed reading those predictions.
Back in 2015, we made predictions about the coming nominations and then, in 2016, had a real hootenanny looking back again.
Well, now that you've read our series on who you ought to be rooting for in the pre-season, it's time, once again, for everybody to show how good they are at this prediction thing!
Now, we'll get to the prediction thread about the election itself next year so don't worry about that quite yet. At this point, we're just looking at these questions: Who gets the Democratic Nomination? Who do they pick as their Veep? And, of course, the ever popular "What, specifically, are the weird things that are going to pop up?"
Remember: you can't mock someone else as being a shill for some shadowy conspiracy without making your prediction first!
To kick things off, I'll go. My money is on Biden/Harris and Biden says something about how he's only planning on serving one term as President implying that Harris will be the 2024 presumptive nominee.
(Featured image is The Crystal Ball by John William Waterhouse. Picture is in the public domain.)