Censored By YouTube!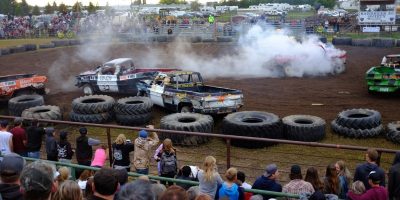 A long time back I shared a video of my experience at a demolition derby, set too the music of the band of a friend of mind. YouTube sent me a notice today that it had been taken down. Which I found odd because unlike some clips I have put up there was no question of copyright infringement. The video was mine, the music was my friend's. Maybe, I thought, some algorithm had gotten confused?
But no, it's… animal cruelty?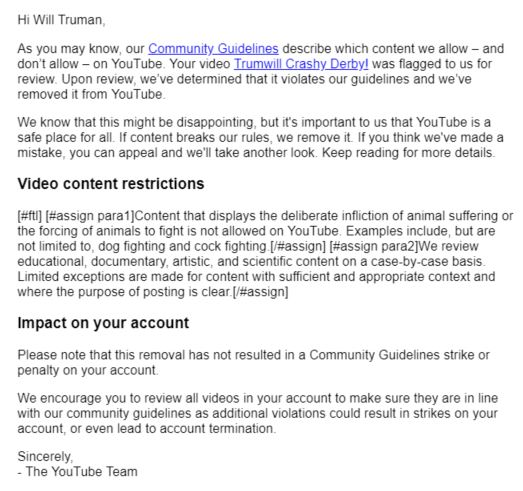 And apparently it wasn't even an algorithm. Someone reported it, someone reportedly reviewed it, and cars running into one another was declared animal cruelty.
For the record, this is the video (sans the music):
Crash Derby! (Without Music)
Unfortunately, the likelihood that I still have the original in a place I can find is low. So it's probably gone.
Maybe the cruelty to animals is that they were left out of the production.
Unemployment is a terrible thing.