This One Really Hurts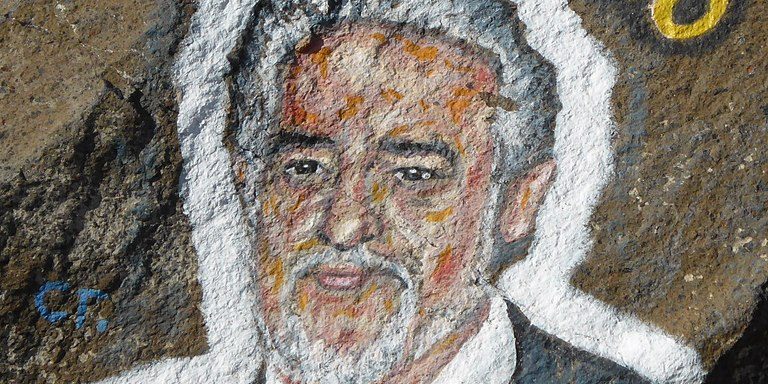 In a former life, I used to be an opera singer. It was all I wanted to be as a teenager and young adult. And my all time favorite tenor was Placido Domingo. I just LOVED him! Not only for his voice, but his stage presence, machismo, and all around good looks.
So, you can imagine how devastated I was to hear today that Domingo was the latest serial lecher to be called out by the "Me Too" movement.
Over the years, I've heard lots of stories about lots of performers. The James Levine issue had been an open secret for DECADES. A friend once told me about meeting another famous tenor backstage and he was openly hitting on a young female fan (despite being married with children.) But Placido Domingo? Not that it surprises me. Hell, you could tell me tomorrow that Mr. Rogers had been a serial rapist and it wouldn't surprise me. After all the stories of all the men that have poured out over the last 2 years, it's not hard to believe that every single man on the planet is an evil harasser of women.
But I don't want this one to be true. I want to believe that all of these accusers are lying. Or at least just mistaken.
The big problem with advocating for victims of sexual assault is that nobody wants to believe it when it's a public figure that the admire. Oh sure, it's easy to believe about a politician from THAT OTHER PARTY, but not about someone you personally voted for. And you're not surprised about actors and singers. I mean, look at all the tabloid headlines. But what if it's the guy who stars in YOUR favorite show? Do you want to see it cancelled as a result? It's easy to say the NFL should punish that guy who beat his wife in an elevator. Unless he plays for your team. I mean, we have a shot at the playoffs this year! Can't we just overlook a little domestic violence?
The worst one ever was Bill Cosby. I mean, who DIDN'T love Bill Cosby? I grew up watching "Fat Albert" on Saturday mornings. The Cosby Show was the most popular show during my high school years. It was the one program that my high strung college classmates all gathered to watch every week. And it wasn't just his show, it was his LIFE. Beautiful kids, steady marriage, advocate for education. When the first accuser came forward, nobody wanted to believe her. We got treated to the same ritual we still do every time an unknown woman accuses a powerful man of abuse: "Why didn't you call the police? Why didn't you come forward years ago? Why are you coming forward now? Why should we believe YOU? Why would a man that could get any woman he wanted try to force himself on a woman that was unwilling?" That last one is a good question, because apparently so many of them do. And now, Cosby is in jail.
Don't even get me started on Michael Jackson because that one is just too vile to rehash.
And now it's Placido Domingo.
If we're ever going to end sexual assaults and harassment of women, we all have to agree that we're not going to give these guys a pass. Not even if there's a football championship or Olympic medals at stake. Not even if it means losing an election. Not even if it means rejecting your favorite singer of all time. But make no mistake, this one hurts.
It hurts a lot.