Pushed Over the Edge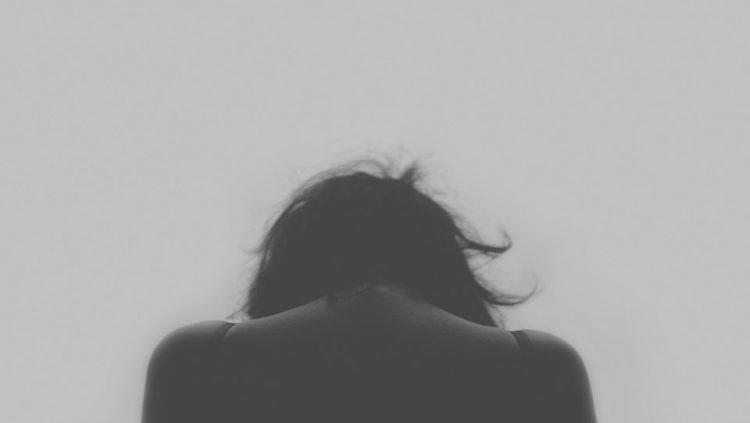 We hear about bullying and think of mean children and vicious teens. We hear horror stories of young people who end their lives rather than face another day of ridicule, and we think "if only they understood it wouldn't last forever." Because mature adults do not engage in taunting or psychological warfare, and even if they do, adult targets are strong enough to withstand it and brush it off. Only, sometimes they don't.
Denise was a small, pretty blonde lady, quiet with sparkling eyes. She was a small town girl all her life, working in the probation office at the county court house for nearly two decades. She raised two sons from her first marriage, which ended in divorce, then finally found happiness with her new husband. The two of them enjoyed the outdoors and were part of a local motorcycle club. Denise especially loved the New River Gorge, a resplendent river valley in Fayette County, West Virginia near where Denise made her home. The area is known for the New River Gorge Bridge, one of the highest and longest bridges in the country.
On August 5, 2017, Denise parked her car on the bridge, climbed the railing and jumped to her death at the age of 46.
In the front seat of her car, they found a letter from her boss, a circuit court judge, informing her she had been fired, and a note saying goodbye to her loved ones.
Her family believes that, though Denise took her own life, she was driven to do so by members of her community. Her ordeal began, unsurprisingly in this day and age, on social media when Denise made a Facebook post urging people to talk to their children about drugs. When one of her friends responded flippantly with "puff puff pass", Denise scolded him for his post. Soon after, she found herself the target of much anger and harassment by several in her community, particularly members of the motorcycle club to which she and her husband belonged.
The hostility took its toll on Denise, who had battled with depression and had previously attempted suicide. Then one Sunday morning, as she was leaving to go to church where she taught Sunday school, she found taped to her front gate a photograph of herself in lingerie, one she'd sent to her husband and a friend several years prior. As she drove, she saw another copy on a stop sign.
She couldn't make herself go to church after that, too afraid others may have seen the photos. Her worries were not unfounded; some 30 copies of the photo were posted around the tiny town of Glasgow, population 905.
A few days later, the photo landed on the desk of her boss, the judge. Suffice to say he is not known as a kind or sympathetic judge, and his treatment of Denise was no departure from his normal demeanor. He shoved the picture in her face and called her a disgrace. She was fired, and died the next day.
Her family has filed a wrongful death lawsuit against the motorcycle club and others in the town. It may be tempting to shrug it off as grieving loved ones looking for someone to blame, but the investigation into her death reveals that this may have been exactly their intention. Text messages between several women associated with the motorcycle club appear to discuss Denise:
"[I] will make the silly blonde with a head injury want to kill her self because u fuck with me my family or my friends it's over"
"I got something up my sleeve"
"I'll gather up tape and tacks"
And after the photographs were posted:
"its done lets see what happens"
What happened was two young men lost their mother. A man lost his wife. A baby lost her grandmother. And Denise lost her life, as her tormentors intended. It is difficult to imagine the mindset of a person who would set out to cause an unassuming woman in a small town to be so distraught she no longer wants to live. It is even more difficult to fathom that such a person could find others to join in with their depravity.
Intentional infliction of emotional distress is a difficult cause of action to prove. But if any fact pattern seems custom designed to fit the definition, it is this one. Her perpetrators knew of her emotional issues, and one explicitly stated her intent to drive Denise to kill herself. It will be difficult to defend this suit, given their stated intent and admitted knowledge of Denise's fragility.
There was an investigation by law enforcement into Denise's death, but prosecutors concluded there was no crime under which these individuals could be charged. It was more of a civil matter, they said. And so a civil matter it will be, helmed by a local attorney who never saw a fight he was afraid to start. Meanwhile, Denise's family and friends are working with a state legislator to enact an "adult bullying" statute to criminalize conduct like that which caused Denise to do the unthinkable.
No doubt such a law invites skepticism; after all, shouldn't adults have learned by now about sticks and stones? What sort of conduct would cross a threshold into criminality? When and if that bill is drafted and presented, it will be interesting to see how it is crafted to protect the vulnerable while preserving first amendment rights. But it certainly seems that a person who sets out to drive a person to their death and succeeds should face some sort of punishment.
It's not altogether unheard of; there was the well-publicized case of Michelle Carter, who goaded her boyfriend, via text message, to follow through with his suicide plan and was convicted of involuntary manslaughter. A petition challenging Carter's conviction is pending at the Supreme Court, on free speech grounds among others.
Denise's family will not see justice from the criminal court, but a civil case has a much lower standard of proof. Let's hope her loved ones can find the peace Denise had stripped away.