Jane Wick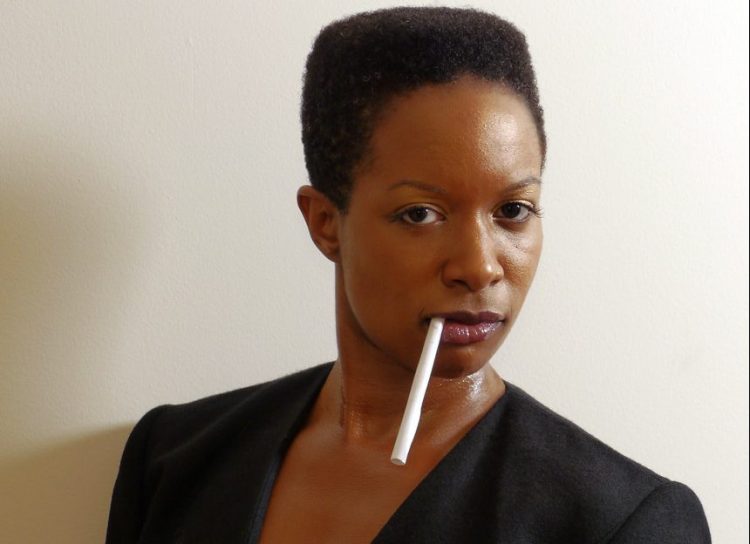 I read a tidbit that claimed 007 is going to be played by actress Lashana Lynch, who is…GASP…a woman.
007 is not a super interesting character to me. I've watched most of the James Bond movies but begrudgingly, because I thought I was supposed to rather than because I enjoyed them much. It's not a series I give a rat's patootie about either way.
But it did remind me of something I've wanted to write about for a long time.
Why are there so few action heroes that are women, anyway? Is it sexism? Misogyny? Or is there something else going on?
This would be a pretty boring thinkpiece if the answer was sexism and misogyny, just sayin'.
Because those are the knee jerk reactions. Those are the obvious and dare I say thoughtless responses. Those pieces have already been written. Many of us have been trained to view the world through that lens, so everything we encounter looks at first blush like sexism and misogyny.
But as they say, you shouldn't attribute to malice what can be explained by stupidity, or Hollywood.  
It's not that women don't like action movies, either. I promise. I love them. Prefer them, even. And I don't think I'm alone. I think there is a vast market for action movies featuring female leads. I even wrote an action movie for chicks called "Action Movie For Chicks" because I think there's such a big market for it.  
So what gives? If consumers want action movies with female stars, why is Hollywood giving us so few? If not sexism and misogyny, what other explanation could there possibly be?
I'm going to say something now that may shock you to your very core. You better sit down.
The average woman is smaller and weaker than the average man.
Please do not now inundate me with pictures of buff women. There are many many really very strong women on Planet Earth, but even the strongest woman is significantly weaker than the strongest of men and even a good-size chunk of average men. It isn't due to patriarchal machinations, nor is it the result of a global conspiracy to deny Gina Carano what is hers by divine right. It's just a biological fact that is objectively true. Thus, in my very humble opinion, it's kind of hard to BELIEVABLY make a female action hero that is kicking men's butts with aplomb because even when you check your disbelief at the door a movie has to obey some of the laws of physics to be any good.
Hollywood often tries to write their way around this by making female action heroes supernatural in some way. Sometimes this works, as with Buffy the Vampire Slayer and other times it doesn't, as in 7 zillion terrible Buffy the Vampire Slayer knockoffs.  More often, Hollywood gives women a gun (to paraphrase Samuel Colt, "The Great Equalizer") and a man to help her. Either of these solutions can work; I tend to prefer the latter, I suppose, because I find it more relatable. I am not supernatural, but I have a gun and can usually find a man to help me. But a good many times Hollywood simply pretends that a 110 pound woman – who isn't even supernatural! – is able to easily dispatch a dude because she knows karate or has had assassin training or because a dude spent 30 seconds showing her a special move at the beginning of the movie or something. It just isn't real, and so these movies often flop at the box office because audiences far less discerning than I roll their eyes at them. Thus the bean counters erroneously conclude there's no market for women in action, when really the conclusion is just that people dislike bad movies.
What I would vastly prefer is a movie that takes a woman's physical size and capability into account and uses that as a plot point. Instead of denying reality and giving us characters that are ⅔ the size but somehow 100% as strong as men, why not just take it into consideration and use your imagination, Hollywood? Remember imagination, that thing you're supposed to have so much of?
This is not a unique concept; men's physical limitations are often taken into account when writing action scenes. One of my favorite action scenes ever is when Hans Gruber (Alan Rickman) notices a barefoot John McClane (Bruce Willis) and tells his minions to shoot the nearby glass, causing McClane's feet to be all cut up and forcing him to withdraw from a fight.  A realistic moment that took into account basic human biology, and it worked.
It's not weakness to admit weakness when it exists, okay?  In fact, it's kind of stupid not to. Would it have been more sensible for Hollywood to have McClane run across the glass and miraculously remain uncut?  Or have the ability to fly, thereby avoiding the danger entirely? Of course not, and we'dve been robbed of a great movie moment.
A female action hero with normal female strength and ability could add interest to a genre that has been flayed down to its bare bones. Because let's be honest here; action movies have gotten boring. We've all seen the delicate beauty "unexpectedly" kick the bad guy's butt a thousand times over already. I don't want to see that any more. With the exception of Mad Max: Fury Road (which of course featured women as leads) and the John Wicks, I haven't seen an action movie that thrilled me for quite a while. Some of the superhero flicks have been fun, but none of them left me walking away stunned and amazed like I was the first time I saw Die Hard.
Hollywood has a reality problem. It sounds counterintuitive to say that Hollywood, spinner of fantastical yarns, needs a dose of reality, but I seriously think they do. An action movie without a good dose of reality is just a video game you don't even get to play. It's boring. Watching CGI being fight CGI being in a world where rules of biology and physics don't apply is boring. It's deus ex machina with explosions to distract you from the fact that it's just deus ex machina. And it's all couched in laziness. The people making movies right now sit around and tell each other "you know what would be like, totally kewl, is if King Kong fights a dinosaur for what feels like an eternity!" and then someone else says "omg dude seriously, but what if it was TWO dinosaurs?" 
http://%20https://youtu.be/ZYZsJYZVt5gI
Personally, I think it would be super interesting to see an action sequence in which a female character had to take into consideration her size and plan accordingly. We've seen numerous fight scenes in which a small guy has to use cleverness or agility or stamina or stealth to defeat a much larger opponent.   
Princess Bride Dream Of Large Women
Sometimes this gets taken to even greater extremes:
ANT-MAN Movie CLIP - Falcon vs Ant-Man Fight (HD) Paul Rudd, Anthony Mackie Marvel 2015
Why is it so often the case where female characters are involved that writers choose to deny reality all together and make them somehow as strong as or even stronger than the men? Even if a woman was way more skilled than a man she was fighting, the physics of such a fight would be altered. It wouldn't be like two similarly sized dudes whaling on each other. It would be a different fight entirely and you cannot tell me there aren't thousands of martial artists who would be only too happy to choreograph such a fight. 
Some of the best scenes in action movies come from fights where the rules of physics have changed, like in The Matrix where Neo figures out he's The One:
Neo - 'The One' | The Matrix [Open Matte]
Or the hallway scene in Inception:
Inception Rotating Hallway Fight Scene HD
Sometimes creators blend lots of drastically different fighting styles together, like the various styles of bending used in Avatar: The Last Airbender:
Avatar: Creating the Legend - Fighting Style Origins [HD]
You cannot convince me that it's impossible to make an exciting fight scene in which one party has strengths the other lacks or fights with a different technique or faces challenges/limitations that make winning a fight more difficult.  
Hollywood CAN do it.  So why don't they where women are concerned?  Why are the only two solutions Hollywood can come up with when it comes to women fighting, are superhero or let's-pretend-this-girl-is-a-guy?
I'll admit that in part this is probably due to sexism and misogyny. I mean I'm sure that underlies at least some of the decisions Hollywood makes. There seems to be no shortage of men who think women are ok and everything but aren't worth a whole lot unless they're wearing a bikini, and others who flat out hate seeing women do anything BUT wear a bikini. Yet I honestly think that for the most part it probably just never occurred to them. Maybe they really thought no one would go see an action movie featuring a female lead not because they don't like women, but because they hadn't seen people go to action movies featuring female leads (since there weren't any). 
But the world is a totally different world now than it was even 10 years ago. People WANT action movies with strong women in them, lots of people, with lots of money to spend. Just because something didn't happen in the past, it doesn't mean it could never happen. That's what innovation is all about. Personally I'm sick to death of the only strong women I see onscreen being magic or so ridiculously overpowered that it strains my belief to the breaking point.  There's a market for a realistic female action hero, capitalist pigs, please fill it.
I have an example of what I would like to see – Ares (Ruby Rose) in John Wick: Chapter 2. Ares is not the perfect example because she doesn't fare well in this fight, but she fights her heart out and is just outclassed. She's tough and brave and skilled but she has to fight John Wick, and even though he's injured and tired (giving her a better chance than she would have had otherwise…a realistic way of leveling the playing field!) he's just bigger than her, that's all.  He's stronger. His legs and arms are longer. She can't win, but she tries, and she tries in a way that is in keeping with the physical limitations of being a petite female without her being a weakling. It's just super good for me.  Great choreography, great acting, and totally rooted in keeping it real.  
John Wick: Chapter 2 (2017) - Hall of Mirrors Scene (9/10) | Movieclips
I for one find it way more uplifting to see a woman fight to the best of her ability, within the natural limits of her body, and LOSE, than to watch some magically delicious female superhero smite people without breaking a sweat, or a fingernail. It doesn't inspire me one iota to see CGI bodies perform feats of strength that are impossible for persons of any gender. I honestly don't understand how anyone can find that inspiring. You may as well watch a robot beat someone up and cheer because the robot is pink.  
I don't want a robot action hero. I want a woman, like me. I believe it's totally possible to have a woman who can successfully fight men. It wouldn't be the same kind of fight, that's all. It's my hope that someone takes female action heroes to the next level – not as a novelty act, but as a genre unto itself. If writers and directors would think outside the box they could come up with ways to level the playing field and make smaller people go up against bigger ones in all sorts of different, realistic ways.  And it would be all to Hollywood's benefit, since action, the genre, needs an influx of fresh blood and new ideas.
Why couldn't a woman be a 007, anyway?  
She wouldn't even have to be magic; she'd just need to be well-written.
Photo by bigredpenguin