Weekend Plans Post: Life is what happens to you while you're busy making other plans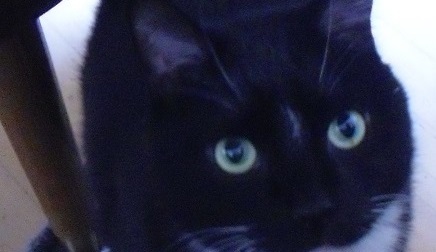 One of Maribou's besties is visiting from the coast and they're spending the week reading books (mostly about Batman) and watching cartoons (mostly about Batman) and talking into the wee hours (mostly about Batman). It's my job to wander in on them from time to time and ask if they want popcorn or ice cream or nachos or something and they giggle and I come back later on with one or more of those.
Which was supposed to be the plan for the ENTIRE visit but…
Well, there was a Russian novel that I read in college a million years ago that I can't remember what it was and there was an amazing scene that a funeral for someone. The mother? Wife? Daughter? Wore a black veil in her grief and as she was walking from one of her rooms, the veil kept getting caught on little items as she walked past them. There were arguments over whether this symbolism was ham-handed and clumsy or delicate and beautiful. Personally, I thought it was great.
Anyway, Momo's kidneys failed at some point this week. On Monday, he was fine. On Tuesday he was a bit barfy but I figured that, hey, he had his teeth removed and now he's finally able to groom himself properly and that means that he's working on one heck of a hairball. Yesterday he was sluggish and refused food and we left a message with the vet asking if they had any openings… And, today, we said goodbye to him at the emergency vet's because his something-or-other levels were off the charts and he was in great distress.
As I sat there and thanked him for being my computer buddy and the cat who fell asleep under my hand at night, I thought "I am so sick and tired of writing essays about cats dying."
And so, this weekend, I'll grieve a bit. That said, we also have a houseguest (who was GREAT with helping us… I mean, they got here and the cat was fine and now the cat's dead and now they will forever be "the dead cat friend"), we have errands to run (though we can put off the getting cat food and cat litter for 33% longer than we would have otherwise… or is that 50% longer?), we have chores to do, we have books to read, we have cartoons to watch, and we have to get from here to there. I imagine that my attempts to grieve will get caught on all of the little things that I have to do while I walk through the weekend.
So… what's on your docket?
(Photo is Momo. Taken by the author a few years back.)