Monday Afternoon?!! Balzac's Old Goriot & Midnight Cowboy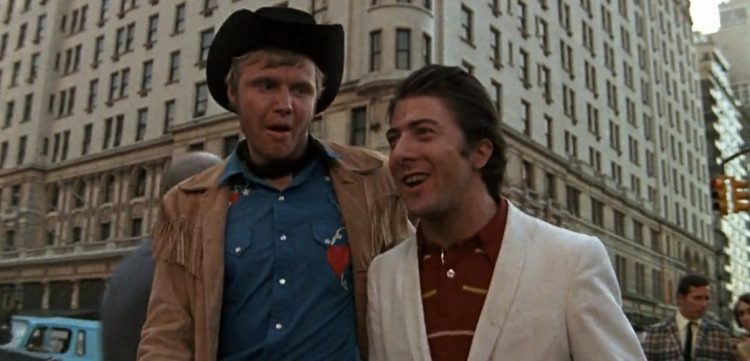 Sorry for filing this late; I gave a short talk after a local screening of a documentary about the Washington, DC punk scene on Saturday night and had some preparing to do for that. Luckily, this is a civic holiday in Canada, so voila, Sunday morning turned into Monday afternoon!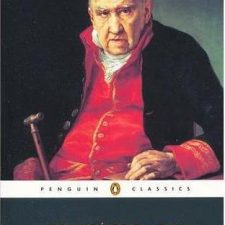 This last week, I read Balzac's Old Goriot and finally watched Midnight Cowboy for the first time, which was a nice coincidence because both are about young men of ambition who are hoping to rise in the world using rich women. This form, the bildungsroman, in which a young person (usually a young man) goes from innocence to experience, was also represented last week with Eugénie Grandet.
In this case, Balzac's portrait of the social climber as a young man was suitably rich to have given French the slang term "Rastignac" for a young arriviste who is focused solely on getting ahead at all costs. The young man here has arrived in Paris from the provinces and is living in a boarding house, detailed marvelously by Balzac; as Erich Aurbach puts it, the early pages create "an intense impression of cheerless poverty, shabbiness, and dilapidation, and with the physical description the moral atmosphere is suggested." Here, Rasignac dreams of settling down a nice elegant woman, preferably already married, and living like a King.
The novel is set during the Bourbon Restoration that followed Napoleon's Waterloo, in which the nobility returned, the bourgeoisie were none too happy about it, and most everyone else was desperately poor. Rastignac comes a noble family with almost no money, whom he still sponges off of, and he's a bit naively and romantically girl-crazy, and thus has to learn the more cynical rules of Paris. It's a sign of Balzac's genius that we don't want to strangle him right off.
There are few analogues for the relationship between Paris and the French provinces, but the one between New York and the rest of the U.S. is a decent approximation. Midnight Cowboy is about a young man named Joe Buck (Jon Voigt) from a small Texas town arriving in New York City in the late 60s to outrun his past, sew his wild oats, and hopefully be well-remunerated for doing so with bored Park Avenue wives. It's really the only thing he's ever done well, and he's really bad at making the required deals. His first conquest not only refuses to pay; she hits him up for cab fare! And so, the country rube enlists the help of a cynical guide, a down-at-the-heels con man nicknamed "Ratso" Rizzo, played to perfection by Dustin Hoffman. I was struck, while watching the film, by the extent to which it's true that creating really memorable characters accomplishes 95% of the work of storytelling. You could watch Joe Buck and Ratso Rizzo doing yard work for two hours and it would be compelling.
Midnight Cowboy is a funny movie and also a sad one, and one of the great pieces of irony is its "corrupter" character actually saves the hero by forcing him to care about someone other than himself. Balzac does it a bit differently; his hero has the counsel of a devil and an angel: the criminal-in-hiding Vautrin and the father who has ruined himself in order to finance his daughters' rise in society, Père Goriot. Vautrin is the type of worldly and cynical decadent common in French novels. He says things like:
"This is life in its true colors. It's not much more attractive than the kitchen, it's just as smelly and you have to dirty your hands if you want to live well. The only thing that matters is to know how to get them clean again; in that art lies the whole morality of our lives."
Father Goriot, on the other hand is a living demonstration of fatherly devotion. It's exceedingly hard to write a character that is unambiguously virtuous without the reader wanting to throttle them. I think of Oscar Wilde's line that "One must have a heart of stone to read the death of little Nell without laughing." At times, the novel seemed like a sociological experiment: what happens when a positive character trait is taken to extremes? But isn't this what people do, take ideas to extremes? I think it works in Balzac because Goriot's goodness is balanced out by Vautrin, his spoiled daughters, and the whole damned society.
At some point, of course, the hero will have to decide between a virtuous life or that of a rake. The very clever joke at the heart of Midnight Cowboy is the hero comes to New York intending to be corrupted, but is saved through a relationship of care and concern for another man. I had always imagined the film was a one-joke affair summed up in the image of these two men on the poster, or that it was something dreary; at times, it is that- people living in extreme squalor can seem dreary. But, it is that core relationship that elevates it to something higher and more classic. Ratso and Joe are like a Times Square Tom and Huck, but their raft is headed towards the falls.
The social climber in Old Goriot is finally led to the point of disgust: "He saw the world as an ocean of mud into which a man plunged up to the neck, if he dipped a foot in it." Balzac recognizes the impossibility of choosing between living in line with the requirements of family and morality, and being bored, poor, and humble in the process; or living a life of comfort in which morality has no meaning, until it all catches up with you. Vautrin winds up back in prison and Goriot lives in poverty for ungrateful daughters on whom he dotes. In an ideal society, there would be a direct connection between goodness and success; but Restoration France and late 60s New York are definitely not that society.
So, uh, what are YOU reading, watching, playing, creating, or pondering at the moment?