Comment Rescue: The Underclass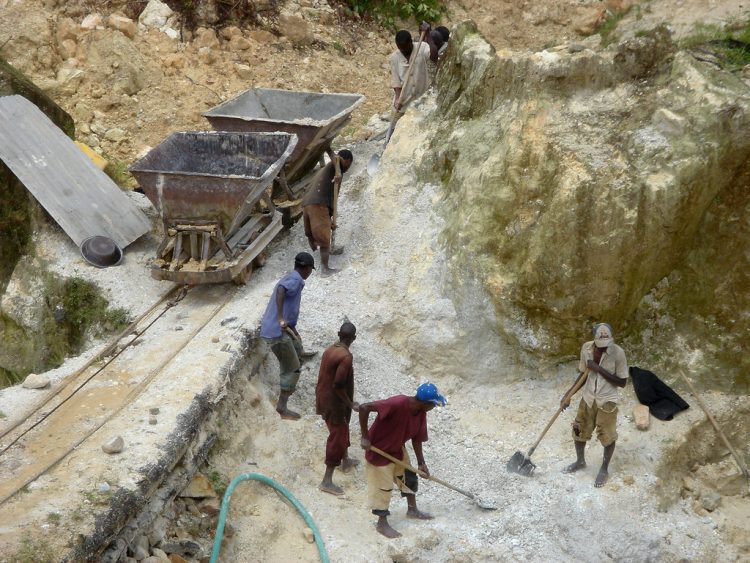 In Avi Woolf's Kevin Williamson's Smallest World post, Brother Rufus wrote an insightful and incisive comment:
The simple reality is that societies have long needed large masses of people to do the "shitwork". Maybe it was a large peasantry, or it was colonial subjects, or ethnic minorities, immigrants, the urban poor, etc. etc. etc. But, as a practical matter, warm bodies were needed. It wasn't always pretty, but there you go.

What's (kind of) interesting, though, is that the line of discourse used to justify maintaining a semi-permanent underclass never really changes: you just have to be firm with these people because it's all they really understand, they're fairly lazy and unambitious, given to petty crimes and breeding like rabbits, and ultimately their culture is so degraded and their families so dysfunctional that we're doing them a favor even giving them jobs. I'm paraphrasing a bit there from a french book I just read from the mid-1800s; it was explaining why Egyptian cotton had to be grown by quasi-slaves.

But you can easily find texts about the English working class that say the same thing, or about the black underclass in America, or immigrants, or shtetl Jews, or poor white trash. The main argument never really changes: it's not that these people are just the ones stuck doing the shitwork that makes our lifestyle possible- it's that for people like them, doing shitwork is a golden opportunity- the only one they're going to get, let's be honest. Until we don't need them to do it anymore. Then, we need to start talking about curtailing the birth population.

I live in one of those industrial cities that was being left to its own devices to deal with the cultural pathologies of poverty and high levels of blood cancer- until it was decided that the living space would be better utilized by social betters from the immediate area. So, now it's being "revitalized". And the poor white trash are paying double the rent to arriviste financialized real estate speculators. Because we still need them here to make steel and cook in our restaurants.

And there certainly are people here who fit the stereotype; I can look out the window and will eventually see a middle aged man passing dressed like a young boy, glaring angrily, and staggering drunk. Those men are everywhere here. Mark Maron described this city as a "ragtag parade of frenetic sadness" when shooting a movie here recently and he is not wrong. Those men- and it's 90% men- can be frustrating and dispiriting for sure. I tire of them. If anything, they reinforce the classism I've internalized from my own upbringing. And I wasn't born here, so I remain somewhat detached from those Canucks.

What's really infuriating, however, are the many friends of mine who did grow up in this city to become passionate, brilliant, open-minded, hard-working, funny, optimistic individuals and are having all of their abilities wasted and good qualities ground out of them by year after year of this shit. They need to leave. I need to leave. We have pockets of white-collar, professional life in this city, but I can say with some certainty that those people hate them, and will never admit them to their ranks. Hell, the booshies have created an entire *mythology* about the poor, who for their part think they'll be booshie themselves- any day now. So, they need to leave.

Now, is it the fault of the people who grew up here that this city is quickly transforming from a "shit-hole" to a very expensive shit-hole? Not really. They don't have enough power or authority to make real changes here. What they can change is how they deal with the situation, which is why they need to leave. Leave the city to the people with money to run into the ground.

So, to some extent I sound like Kevin Williamson. But, what's intellectually disingenuous and cowardly about blaming the poor for poverty is that the society extracts a great amount of wealth from the poor. We need them in order to function. If we run out, we'll just have to import more of them. It's a little disingenuous to grow trees, harvest them for timber, and then blame the trees for no longer standing- if that makes sense.
(Featured image is "Small scale miners in Africa" by iied.org. Used under a creative commons license.)