So Close, Yet So Far…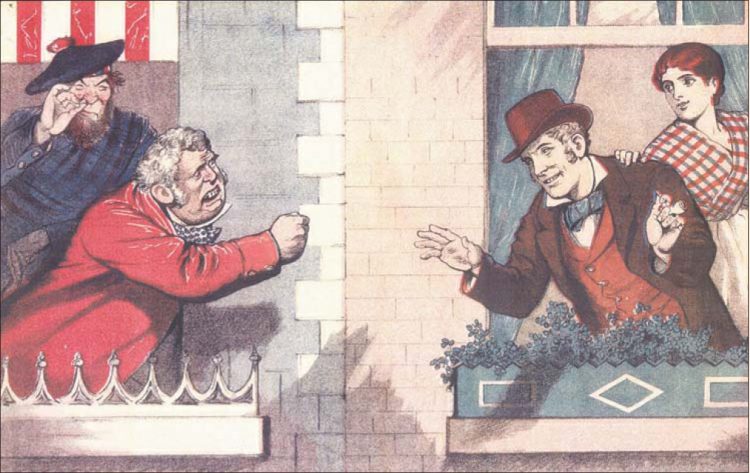 When I got my start in politics in 2003 I had no idea what was I was getting myself into. What did I plan to accomplish as a true neophyte and unknown candidate? That was quite simple; it was the tried and true mantra of serve the public and make the world around me a better place. The well-worn cliché of all politicians. In a near clean sweep of incumbent candidates, I was elected in a hard fought campaign. We took it to mean the voters were fed up and wanted a change and we stood ready to oblige.
The city was in flux at the time, trying to find itself during another upheaval of the steel industry. The Mill had been the "golden goose" for decades. If the city needed something, The Mill would take care if it. From taking pay from the workers to help build a community center to sending out crews to hang the Christmas lights up and down Main Street. The Mill had their hands in everything, including how the city made their financial decisions at budget time. It was evident that the good old days were just about over when it came to that relationship, once manufacturing in the United States started to decline at a more rapid pace.
In the early 80s I was a kid when things got really bad the first time here in town. Steel and other types of heavy manufacturing were in decline all over the area that is now referred to as the "Rust Belt." Outsiders use that moniker as a negative stereotype of the region and the people who reside in it. To those of us who are still here, still making a living, raising families, trying to get our piece of The American Dream, we use it as a symbol of pride. Blue collar, white collar-we all have the same goals for the most part, the same as any American.
You had a limited amount of choices growing up in an area in decline. College, the service, try to stay and land one of the few good jobs left, or leave. When the time came for me to make my choice leaving seemed to be best scenario.
Factoring in to my decision, I remembered vividly the families who left when I was in middle school in the early 80s. Some went as far as to head to the oilfields of Texas. It was booming there; the bubbling crude was everywhere. Sadly, within a few years Big Oil went bust and with it thousands of jobs, including some of the Rust Belt transplants, I am sure.
Fortunately, I didn't fare as badly as those poor families did by leaving. When I struck out in the fall of 1987 I was just a kid, not knowing a soul in North Carolina but knowing that's where I wanted to be. The day I left with my father in the Ryder truck full of hand-me-down furniture and waved to my seemingly distraught mother I thought I was never coming back. My new life was ahead of me in the south.
It was culture shock at first, the pace, the accents, the lifestyle. I was a true Yankee transplant and was reminded of that fact from time to time. Sometimes with that "Southern Charm" you always hear about, sometimes not.
It took awhile but I eventually acclimatized myself. Most of my hometown friends went off to college. Some stayed behind to work, a few went into the service. 400 miles from home, I was reveling in my new surroundings, growing up fast. It wasn't long before the love of my life followed me there. Within a few years we would marry and become parents of a beautiful daughter.
Soon after, we came to the decision to move home. We wanted to raise our daughter closer to family in the town we grew up in. So we packed up another Ryder truck and headed north. Alone that day in a truck with no radio provided me with a lot of free time to think. Self-doubt and anxiety overwhelmed me for the first couple hours. However, by the time I crossed the West Virginia state line, I knew the decision was correct. A choice made for my new family, not for myself, you could say. With a lot of support from family and friends we were able to integrate ourselves back into hometown living and all that came with it.
Not long after our return to the Ohio Valley, I found a good paying job in manufacturing, turning down a few opportunities to work in the Mill along the way. While intrigued at the prospect, I didn't want to be laid off all the time. Having a family to provide for now, steady work was paramount. A few years later our youngest daughter was born. We were living the life of a young family, the American Dream, you could say.
I've always been a political junkie. Even as a teenager. Not many knew that about me then but I was in tune with what was going on in the world and at home. In the pre-internet/24 hour news cycle days this was not an easy task. As an adult I would sit on the porch with my neighbor on warm summer evenings and discuss the world. Many times our conversations would turn toward local politics. He was a recently retired Fire Chief for the City so he had knowledge about the inner workings of our town council and its dysfunction.
We eventually moved away from my old friend. The family was growing so it was time to go. As time passed, I didn't see him as much as I did before the move but his chats were never far from my mind.
Election time was coming up locally and the neighborhood I had just moved into was soon in danger of having the woods that surrounded it clear-cut. The thought of going from having a thick stand of trees and all the beauty that came with it wiped out by loggers was disconcerting to say the least. It just so happened that our local council representative was a supporter of this project along with a few others who were polarizing the community.
One particular day, I was complaining to my wife about him when she said, "do something about it."
That started an odyssey that ended up spanning eleven and a half years of my life. The journey that began in 2003 ended up leading to two consecutive unopposed elections. Was it because I was doing such a great job? Maybe. Was it because nobody else wanted it? Probably. I'd like to think it was a little of both.
Either way, I knew when the time came for me to move on, things were in better shape than when I found it. Yes, one could always do more. There were a few projects I left behind that never came to fruition but there were many that did. Seeds planted over ten years ago that are now showing dividends for the City today.
In the end that's all a true public servant can ask for or should want, to see others benefit in a positive way from decisions they make. To contribute to the greater good. Looking back I had come full circle, from leaving my hometown in the dust in 1987 to serving it in 2003.
After more than a decade on the job, David Dalrymple announced his resignation from his post as Ward 6 Councilman at City Council's meeting Monday.

The resignation comes as a result of his residential move away from Ward 6 to another area of Weirton.

Dalrymple began his farewell by quoting journalist Hunter S. Thompson.

"I'll let the reader answer this question for himself," Dalrymple said. "Who is the happier man: He who has braved the storm of life and lived or he who has stayed securely onshore and merely existed?

"Politics at any level can get stormy from time to time. During my years as a public servant I welcomed the storms just as much as I enjoyed the calms that came before and after them. I will miss the people I have made life-long friendships with through the years and all the people that work for the City of Weirton that I consider my family. I will miss the battles. I will miss solving problems. Mostly I will miss helping those who couldn't help themselves throughout the years and doing what's right for the city that raised me.

"To close, I would like to quote Martin Luther King. 'Cowardice asked the question: Is it safe? Expediency asked the question: Is it politic? But conscience asks the question: Is it right? There comes a time when one must take a position that is neither safe nor politic or popular, but because the conscience tells one it's right.'

"I've lived my life this way. I will continue to do so. Thank you all for letting me serve you for these 11 and a half years," Dalrymple said.

His address was met with applause and expressions of gratitude from city officials.

"Thank you for those 11 and a half years. We've had good times. We've had bad times, but we've always had some kind of a time," Mayor George J. Kondik commented.

"We're losing a good man, mayor," Ward 2 Councilman Chuck Wright said.
Even though I am no longer in the game when it comes to politics I am still very dialed in. What has been troubling me now more than ever? It's "the disconnect" that seems to become more prevalent with each passing day.
At a Forth of July Parade early on in my first term I was having a conversation with the former Governor of West Virginia, now Senator. We were talking about state of the state, just two guys sitting on a tailgate, not politicians. He told me my job was harder than his. "Why" you ask? He said: "the higher up you go, the easier it gets." This stunned me. He explained at the municipal level, you live amongst your constituents. You see them at the gas station, the grocery store, you know most of them by name. You are accessible almost 24/7. The higher up you go, the further you get from the people, you become disconnected. One of many lessons to come during my assimilation into the political universe.
Today the disconnect we talked about that day is an ever-widening abyss in Washington's corridors of power. There is no other way to explain the decorum of some of the members on both sides of the aisle. Perhaps if they had to stand in line at the convenience store with their constituents, take their turn carpooling kids back and forth, maybe the rhetoric and vitriol would tone down. Don't get me wrong; there are some good ones. People who got there by knowing how to compromise for the greater good. Ones who know the answers to the nation's problems are to be solved through cooperation and bipartisanship. Unfortunately, they are being drowned out by the clamorous tribal drumbeat from the far ends of the political spectrum.
For the first time in my life I'm not sure where America is headed. I'm feeling that disconnect that Joe Manchin clued me in on that hot summer day. Saying that, I have not given up on America or the American Dream. I never will. The nation has survived tumultuous times in its history. Some much more dire than what today's intelligentsia want you to believe. We will persevere but that will only be accomplished by synergism. Not tribalism.
E Pluribus Unum, my fellow Americans.