Symposium: Contributor's Democratic Primary Endorsements
With the second round of Democratic Primary Candidate Debates in Detroit on the last two days of July looming, and the DNC-mandated cut-down of the field to follow, the 2020 presidential campaign season is about to pick up. Editor-in-Chief of Ordinary Times Will Truman put it out to the contributors and readers to submit their own endorsements, or at least make an argument, for their pick of the field.
As is usual with the talented folks of Ordinary Times, the results were varied, from the serious to the humorous, as great writers took up the cause of their candidate of choice. Over the next few days their posts and endorsements will appear for us to read, share, and discuss. These endorsements and cases for the candidates are part of a symposium, and reflect only the author's personal opionions.
Over the next few days, these symposium pieces will be appearing in Ordinary Times with the "Endorsed" graphic appearing along with the candidates picture, like pictured here: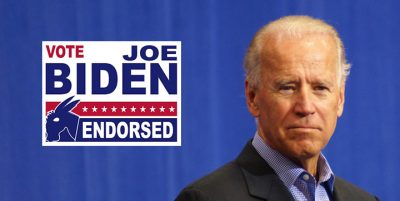 Be sure to read and discuss them all.
So…Who you got?