Weekend Plans Post: Just Subversive Enough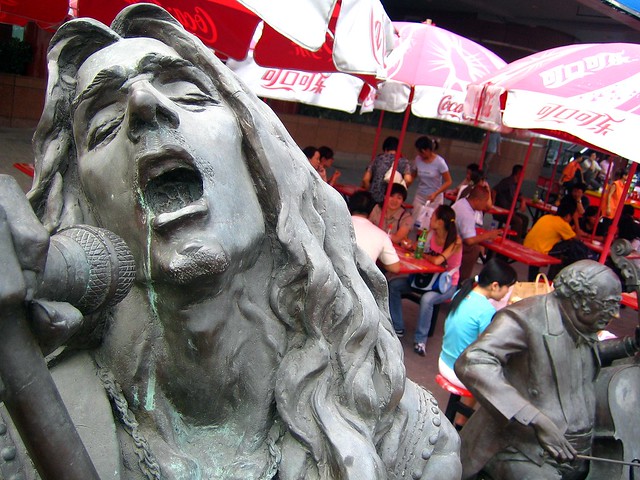 I was raised in what I now know was a somewhat strict household. There were a lot of things that we weren't allowed to do, kids we weren't allowed to play with, and words we were absolutely NOT allowed to say. All in all, it was a pretty good way to be raised, I guess. I rebelled in a fairly straightforward way: I grew my hair out and listened to contraband Rock and Roll (I had to destroy a Twisted Sister cassette tape and give away my AC/DC cassette tape).
My nephews are raised in a somewhat similar fashion to the one that I was raised with. They can get away with listening to more music than I could but I was able to get away with playing more edgy games than they can. (I played "Wasteland" when I was their age… it wasn't THAT violent but when you did an amount of damage over a certain number, it gave somewhat graphic descriptions of what happened. "The enemy explodes like a blood sausage" is one that I remember fondly. There weren't any graphics depicting this or anything. Just a sentence.) Anyway, the nephew is not allowed to play games that involve "realistic shooting". (This means that he can play Fortnite but not Call of Duty.)
As an uncle, it is my job to be a bit of a troublemaker. Not, like, a HUGE one… but a small one. One that gets the sister and brother-in-law to roll their eyes without tightening their lips. (Or, ideally, to get the sister to sputter and the brother-in-law to laugh.) And so he told me that, now that he's 17, he's allowed to play M games and the only thing he wants for his birthday is Call of Duty: Black Ops IV.
And within a half hour of him texting me that, I got a text from my sister telling me that she's not crazy about him getting Black Ops IV.
So I went online and found websites from Concerned Parental Types who came out and said "you know what? If you turn off the blood and the swearing, this game is okay" and I sent the site to my sister and told her to read the reviews with my nephew and… I got the official okay to give the kiddo Call of Duty: Black Ops IV.
But, as transgressions go, that's a pretty small one. I mean, I got permission first.
So I went to the retro candy store near the local Costco and picked up a couple of packs of Candy Cigarettes. I will give them to the boys and explain that we weren't allowed to get these when we were kids but when we managed to bum one off of the kids who could get their hands on them, their mom enjoyed them during the wintertime because she could exhale and see her breath. And THAT should be just subversive enough.
This weekend will be spent in preparation for that birthday party (alongside all of the other usual chores, errands, and things that always just pop up every weekend) and I'm really looking forward to it. (Maybe I'll bring a can of Diet Rite and drink it on the porch right before I ring the bell.)
So… what's on your docket?
(Featured image is "Sing!" by Gabriel White. Used under a Creative Commons License.)