The DCEU That Could Have Been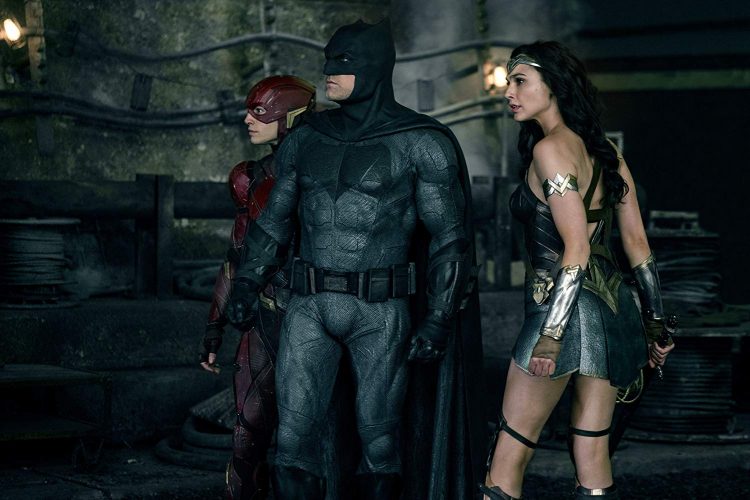 Hall H at the San Diego Comic-Con 2019 was uproarious. Marvel wowed their loyal fanbase with their new slate of movies heralding their Phase 4. It goes without saying that their work so far has been successful by every metric. With the Marvel Cinematic Universe (MCU), they created an interconnected system of movies that guarantees quality and rewards loyalty. The MCU is essentially the cinematic equivalent of a loyalty stamp card, wherein you are rewarded with more bits of a story the more often you visit the cineplex to watch one of their offerings. However, to create such a broad interconnected universe that was tonally consistent across numerous films, the MCU opened itself up to the only criticism that has run fairly consistently throughout Phases 1 through to 3 (although it has been waning and will likely not appear with 4). It is formulaic.
The Marvel formula is a great creation, one I largely credit to Jon Favreau, the unsung hero of the MCU and helmer of Iron Man 1 and 2 (and recurring actor in the MCU as Happy the bodyguard, most recently seen in Spider-Man: Far From Home). The formula is clear. Step 1: Build your hero with very obvious faults that are strongly tied to their virtues. Iron Man is a genius, but also an irreverent narcissist. Thor is charming and strong, but as a result, immature and irresponsible. Captain America is patriotic and noble but disabled by his country who largely values might over heart. Step 2: Create a villain that is the exact antithesis of the hero.
Obadiah Stane, a reverent commercial titan who leverages Tony's genius to create a level playing field. Loki, a brooding considerate tactician who lets nothing go amiss. And Red Skull, who operates enabled and empowered by the entire Nazi regime and Hydra enterprise. Step 3: Cut out the hero's strengths. As noted earlier, in creating the Iron Monger, Obadiah Stane creates a level playing field against Tony's genius. Thor clearly loses his powers. And despite becoming physically capable, Steve Rogers's becomes solely a figurehead for patriotism rather than being enabled to do any substantive good. Then Step 4: Have the hero challenge their weakness to defeat the villain. Tony defeats Obadiah not from his natural instinctive genius, but from his hard-wrought experience. Thor becomes considerate and self-sacrificial, making the mature decision to abandon his love to save the people he is responsible for. And Captain America learns that his patriotism does not necessarily have to be bound to validation from his country – finding success and fulfilment as a covert operative.
This is a distilled Hero's Journey and a cheat-sheet to character growth. Its presentation here is also overly simplified. There are other thematic flourishes to the execution of the formulas that make it even more intriguing – for instance, both the hero and the villains of Iron Man 1 being emblematic of the military industrial complex. Nonetheless, this formula has been used ad nauseum, through to Phase 2 and 3. Doctor Strange, Spiderman Homecoming (and even Far From Home), Ant-Man, e.t.c. This is not necessarily a criticism. If anything, I respect the ability to create a narrative formula that has worked so reliably for over a decade. It was so perfect that every studio tried to replicate it. And that was their biggest mistake.
DC and Warner Bros. had the superhero genre in the palm of its hand back in 2008 when the MCU kicked off. Marvel released The Incredible Hulk and Iron Man 1, the latter loved and the first forgotten. However, that same summer, DC had The Dark Knight – consistently still seen as the greatest superhero film of all time more than a decade later and despite all of Marvel's efforts. The Dark Knight trilogy was great because it was a big studio enabling a largely unknown artist to create something largely unexpected. Nolan only had one studio-feature under his belt, which itself was a remake written by someone else. He did have one Oscar nomination – but that was for his first true film, Memento, which was intentionally tiny in scale and became famed for its unconventional narrative structure. His only film before that, Following, which is brilliant, was an unconventional novitiate effort with a budget of £6,000, filmed across a year's worth of weekends, and did little to directly demonstrate that it was made by someone who had the experience to helm a huge franchise.
What it did demonstrate, as did all his other preceding films, was that it was made by an artist who eschews the conventional and can create something fresh rather than formulaic. This unconventional selection of directors is something that DC and WB had consistently done – to great success and some failure. Consider, for example, Tim Burton (who only had Beetlejuice and Pee-wee's Big Adventure to his name before taking on Batman), or even through to the Adam West era which is still loved despite all its campness.
This essay will not explain the problems of the DCEU. It will describe the DCEU that could have been. The kind that I would have loved to see. The kind that allowed burgeoning indie auteurs like Nolan and Aranofsky to both lobby for Batman and gave us The Dark Knight trilogy. The kind that they are almost forced by failure to lean into now. But the kind that Marvel is leaning into too.
Marvel Phase 4 announcements just came in. Within Phase 3, perhaps the only genuinely unconventional entry was Ragnarok. Almost every other entry can be broadly seen to fit into the formula above (some better than others). But now we have some wild prospects. Scott Derrickson is taking Dr Strange into the horror genre, a massive tonal shift from the candy-flossy glossiness made the MCU irresistible for the past decade. Thor is doubling down on Watiti's idiosyncrasies. The shift that they are making isn't just adding a bit more variation to their tried and tested formula. Rather, they are heading all the way, empowering some of the coolest and wildest minds to diversify their offerings. This is not a sudden shift, but it is most apparent now.
The most notable instance of Marvel opting for wild creative leadership over its formulaic approach was perhaps with the selection of the Russo Brothers to take over Captain America and eventually the entire franchise. Beforehand, they were largely only known for Community and Arrested Development. They end up leading the first tonally distinct MCU entry – the brilliant Captain America: Winter Soldier, which, if you happen to blink at the right (or wrong) moments, you may just mistake for a John le Carré adaptation. James Gunn and Edgar Wright (the latter who unfortunately fell through) are other notable mentions. These selections however show that Marvel was aware that their formula can only last for so long. They are reliable but they get boring. And the only way a sustainable cinematic universe can live on is if it comes in as a one-two punch. A formulaic novelty-driven reliable franchise model quickly followed by an unexpected left hook driven by curiosity-inducing left-field creative choices.
Marvel definitely had the first punch. DC was perfectly situated to beat them to the second. And they almost did. We've already mentioned how crazy banking on Nolan was. But DC mistook what the selling point of his trilogy was. It was not darkness. It was 'unconventionalism'. The Dark Knight was a great movie not because it was dark, but because it was nothing like any comic book movie that preceded it. It drew more from Michael Mann than Tim Burton. Its concept art was inspired by Francis Bacon over Frank Miller. It was a huge studio tentpole made with art house sensibilities but further liberated by the fact that it was building something independent. It wasn't bound by a need to have a tone that is compatible to some other entry in its shared universe and begs for crossover potential. The best response to the Marvel Cinematic Universe is a response that DC was best poised to deliver – the anti-universe; a universe built not around shared characters and storylines but rather complete independence that promises to give the most creative minds in the industry the liberty to break convention and surprise audiences.
The question then becomes – would such an attempt have been successful? The creation of a cinematic structure that was built around disparate and distinct entities. The formulaic reliability that made MCU's Phase 1-3 so bankable would not be a characteristic here. However, other qualities could make it a force to reckon with. It would be more responsive to social forces. It already is, but due to its failure rather than its intention. The failures of Batman vs Superman: Dawn of Justice broadly gave Patty Jenkins the creative liberty to make Wonder Woman what it became. Also, it would be unexpected. There is some value in that. Audiences do love being surprised. I believe that just as many people walk into the cinema for the expected as they do the unexpected.
Consider Mad Max: Fury Road and John Wick 1, both crazy unexpected hits. And finally, it would easily eschew the stigmas that could come from a tightly woven universe. This is something that has damaged Marvel a little critically. Some of their more stand out entries have failed to shine as brightly as they could have because they all fall under the umbrella of superficial superhero fare, even though they have some wonderous creative value to them. This is a stigma that Marvel has undergone great pains to shed, only succeeding recently with Black Panther's Best Picture nod (an accolade that even The Dark Knight does not have).
With each film being independent, yet part of some strategic structure — the DCEU, or rather — the DC Anti-Universe could have been a force to reckon with. And it still might but both powerhouses are racing to nail that second punch. Marvel has a wild, diverse slate, but so do DC. Todd Phillips of Hangover fame is helming a Joker story that looks like it was done by Paul Thomas Anderson. Margot Robbie is taking what little goodness there was in Suicide Squad and showing that DC is still winning when it comes to female representation. Matt Reeves is coming off War of the Planet of the Apes (which was a critical darling but commercial failure because it was closer to a David Lean epic than a pedestrian summer blockbuster) to give us what is looking like the freshest take on The Batman since Kingdom Come (taking him back to his youth, drawing from classic film noir, set in the 90s, and leaning more into his detective brain than brawn). And have you seen that Wonder Woman '84 one-sheet!
By now you've heard: WB isn't going to Hall H this year. We're so sad to miss you there! And waiting until Dec. to start our official #WW84 campaign in full– But the truth is… we can just… barely… wait… pic.twitter.com/QllFzhYRA6

— Patty Jenkins (@PattyJenks) June 5, 2019
This sounds like the makings of a beautifully sprawling unhinged universe — the kind that I would have loved to see the DCEU attempt from the start, the kind that may finally just be able to hold its own against the MCU. Maybe.