Rutger Hauer Has Passed Away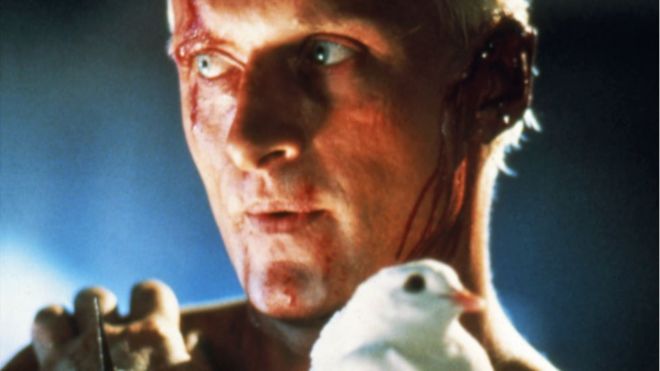 Rutger Hauer, perhaps most famous for his portrayal of Blade Runner's Roy Batty, has passed away. Although he spent his long acting career appearing in all sorts of films, it was his portrayal of Batty, and more specifically Batty's dying scene, that he will be most remembered for.
Blade Runner - Final scene, "Tears in Rain" Monologue (HD)
Hauer's Batty was a replicant, an android built by the Tyrell Corporation. Because they were so realistic – so, frankly, human – they were designed with internal lifespan. At the end of it, the replicants were retired, a euphemism for dying. Batty's goal is to turn this killswitch off, so he escapes his life of servitude on the off-world colonies, returning to earth to find his maker to force the issue. He is hunted by Harrison Ford's Deckard.
The movie itself was a flop, although it lives on in popular culture owing to its technical achievement and to its characters' fundamental humanity. This humanity included Hauer's portrayal of Batty. The end of the movie sees Deckard catching up to Batty before being bested by the android; instead of letting him die, Batty saves Deckard, asking him if he knows what it is to live in fear, before offering a parting goodbye before his lifespan ends.
"I've seen things you people wouldn't believe. Attack ships on fire off the shoulder of Orion. I watched C-beams glitter in the dark near the Tannhäuser Gate. All those moments will be lost in time, like tears in rain. Time to die."
This is Batty's humanity on full display: perturbed at his own experiences being discounted, heartbroken at realizing his own end, and yet also ultimately accepting of it. The most remarkable part about this is that Hauer was not repeating a line that had been fed to him; he improved this speech after being underwhelmed at what had been written on the page. Hauer found his lines to be insufficient so he concocted his own, and although he was extremely modest about having done so – he claimed only to have slightly readjusted what was on the page – earlier drafts show something far more inhuman. To have not only rewritten his own ending but to have so expertly delivered it is a testament to what Hauer was truly capable of.
Hauer was 75.