Robert Mueller and Various Forms of Hearing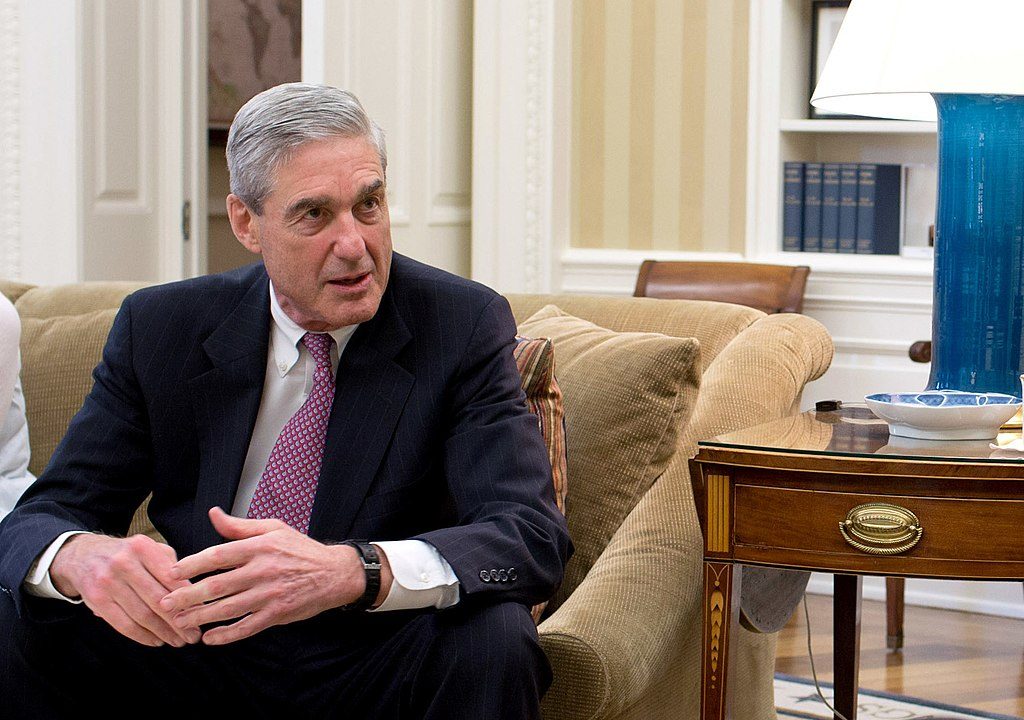 Robert Mueller spent 6 hours testifying before two committees.
Here's the thing: Nothing new happened.
Oh, there was six hours of noise and talking, and many more hours of coverage and debate.
But nothing new happened.
The report didn't change, and has been publicly available for some time. The stated reason for the hearings was not fact finding, which was all but admitted by most involved. "Since most of our constituents in their busy lives haven't had the opportunity to read that report — and it's a pretty dry prosecutorial work product — we want Bob Mueller to bring it to life, to talk about what's in that report," stated Rep Adam Schiff three days before chairing the Intelligence Committee's half the Mueller doubleheader.
We have heard this same line of reasoning for months, and frankly it is a goal post that keeps moving. If we just have the report public opinion will move. If we just have the full report, folks will change their mind. If we just have the unredacted report everyone will understand how to think about it. If only we have everyone in the report testify to what is in the report this thing will blow wide open. If only Mueller himself narrates the full report with a background soundtrack scored by John Williams and a video presentation directed by Steven Speilberg the folks would really, truly, understand it all.
Lots and lots of hearings but almost no one is listening.
Folks. This cake is baked, the questions from here for all sides, is what is anyone going to do about it?
There is just not going to be any major changes in public opinion based on the Mueller Report. Minds are made up. The trenches are dug.
Look at this hearing as it is, which is questions asked by both sides mostly to cut campaign ads of their asking and the reaction. Impeachment was just voted down decisively in the House only a few days ago, and remains on the wrong end of 60/40 polling with the general public. Mueller did not come off particularly well in some of the exchanges. Trump and the various associates do not look good at all when the rhetoric is turned down and the cold facts of 34 indictments are laid out. Members from both parties fell along the scale of serious question to ranting grandstanding. Republicans will attack Mueller for not being able to hear, not answering quickly, not understanding questions. Members of congress who never read Mueller's report and are reading notes & bullet points prepared by their staffs and handlers excoriating Robert Mueller for his report prepared by his staff and for not knowing details past bullet points prepared by his handlers. Democrats constantly trying to get Mueller to edge away from his vow to stick to the report were mostly disappointed. Republicans taking various angles of attack against Mueller and his team for failing to do X, Y, and Z.
But the only thing different today was Robert Mueller was sitting there, in person, in what will likely be the last time we see him in a public role and function, for members of congress to say exactly the same things they've said for months, or years, just vaguely resembling a question.
So, now what?
Already the cry from some quarters is that Mueller was the wrong person to have testify, that he is relating third or fourth hand information and the principles need to testify. The Democratic congressional investigations will no doubt keep this going leading up to an election year, and with nearly 90 members of their caucus on the record now for impeachment that issue will not fade either.
And up the street President Trump will do what he did for most of the hearings: tweet, rant, defend, blame, oscillate between berating Mueller when it hurts him and praising him when it helps him. The President's supporters will support, His opponents will not.
While it's going to drag out that long anyway, ultimately the election will be a referendum on President Trump. The question is: how much will the Mueller Report factor in when so many have made their mind up already? Both parties should consider that after 3 years of this story, and months now since the report's release, there isn't anyone who seeks to know about the issue that doesn't. There is a numbness to news stories, no matter their gravity, and that is a factor few seem to be considering. It feels like now that Mueller the man will pass into retirement, Mueller the report will live on forever in political considerations and the wildest stories on both sides will probably endure more than the actual events.
But will it, in the end, change anything from the attrition of the last two years? Is anyone listening to the hearings?
Doesn't look like it.
Lots of noise, but mostly just a day ending in "y" in the ongoing saga of the current state of play in politics.