Tech Tuesday 07/22/19 – Cool Electric Motorcycles Edition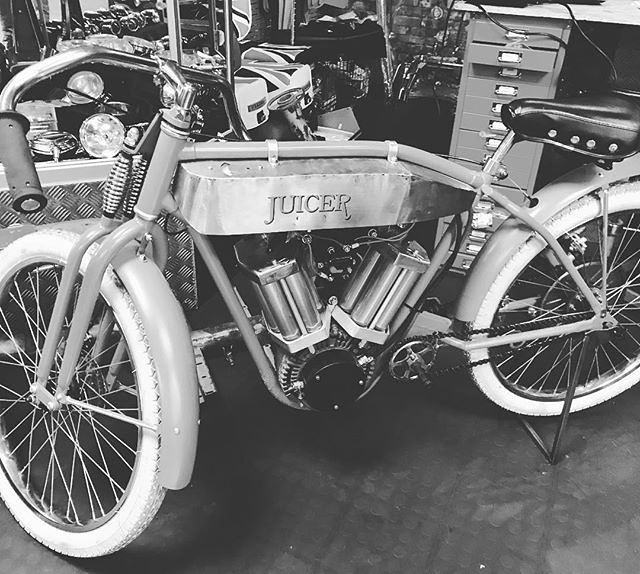 Not much to tell today, except I expect to settle on a remodel contractor this week, so that's good.
TT01 – Drone Shield now has a pistol-sized drone gun.  Two thoughts:
When do we get a turret mounted version to place around airports and on top of police command vehicles?
The gun works by interfering with the frequencies drone pilots use to control the drone (forcing it experience a loss of signal and either land or RTB).  What happens if the drone is a home built using a controller that utilizes frequencies nowhere near those employed by COTS drones?
The legal and practical landscape around how we deal with drones is quite fascinating.
TT02 – Speaking of drones and airports, Fraunhofer is looking to update the "Chicken Gun"
TT03 – Last week we had a discussion about dispatched autonomous vehicles.  This week, we have one in service.  Putting an autonomous, dispatchable bus in a retirement village is a really good idea.  Makes me think of places like Sun City, AZ, which is a 55+ community, where there might be more golf carts on the road than cars (my wife's aunt and uncle have a place there, and they let Bug 'drive' their golf cart around, which thrilled him to no end).  Speaking of last week, the skateboard had the motors and all integrated into each wheel, kinda like this is.  Reminds me of pod thrusters on tug boats.
TT04 – Looking at cucumbers to develop artificial muscles.  Not the fruit (which while delicious, isn't very exciting in this regard), but the little climbing coils.
TT05 – 3D Printing, in space.  Anyone know how they deal with the micro-gravity?
TT06 – There is a small subset of the HIV infected population that can resist the disease and, while they can not eliminate it from their bodies, they can grind it to a standstill without the aid of drugs.  We know how they do this, and now we know how to teach everyone else's bodies how to do this.  And if that isn't the coolest damn thing you read all day…
TT07 – Another play on a link from last week.  Before, it was messing around with black body to get electricity, this time it's geothermal.  In a similar vein, the ESA is looking at regolith bricks as thermal batteries.
TT08 – Fraunhofer again, this time they are working on a coating that will drive crime scene investigators to drink.
TT09 – Taking ferrofluids to the next level and making them permanently magnetic.
TT10 – Harley-Davidson is releasing its all electric motorcycle, which looks nice.  Curtiss Motorcycles, on the other hand, is kicking around a concept that looks like something from the movie set of the old Rocketeer film.  I kinda like it, but where the hell is the battery on the thing?
TT11 – Brutalism, but in a nice way?
TT12 – You just know that sneaky bugger slipped behind a dust cloud or moon and is just waiting until our back is turned before cold clocking us!
TT13 – It gets hard in the light, and goes soft in the dark!  No, it's not what you are thinking of, that works in the opposite way.
TT14 – If you were wondering what the habitat domes of our Martian colonies would be made with, wonder no more.
Photo by Watty rugby