Watching Television Alone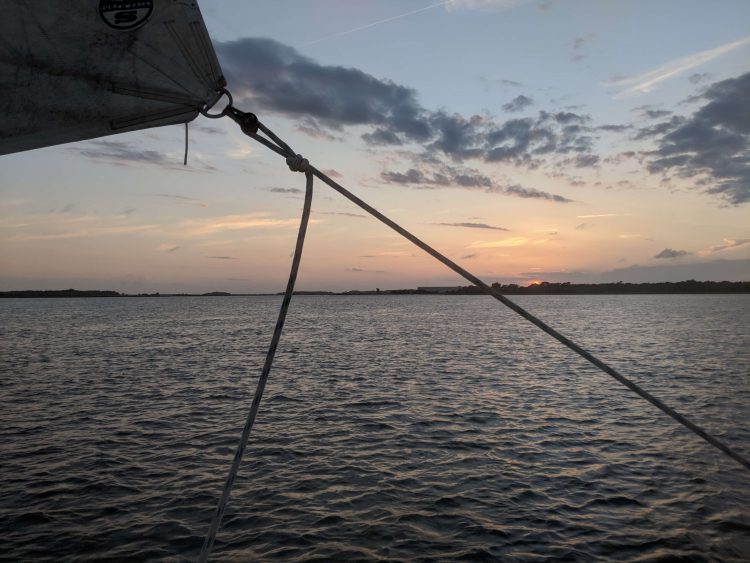 With a family of five, two of which are siblings, you rarely do anything by yourself. This is especially true when it takes place in the home. My childhood house barely counted as two stories. The stairs led straight to a bedroom, above the garage; my brother and I's bedroom.
The living room was right outside the door to our bedroom. That's where the TV was, and the majority of the lounging furniture. Our occupation of the living room evolved as the children grew up. Early on, all three children would congregate right in front of the TV. Parents on the couches. As we grew older, we opted for the couches.
As we grew older, we also moved meals to the living room. Lunch was mostly eaten while watching an episode of whatever series was DVR'd that week. Same with dinner. Breakfast, everyone fended for themselves.
This isn't to say our lives revolved around the television. Nor is this a mourning of what the television took from us. Rather, I am basking in the nostalgia of the TV, in relation to my family. Specifically, how communal it always was. A factor I often forget. Particularly in how it affects my current TV consumption habits.
Nowadays, living several states away from my family with roommates, my interaction with TV continues to evolve. The communality that defined my childhood shapes my experience.
Simply put, I dislike watching TV by myself. Loneliness is accentuated when I do. Emptiness, but an open type of emptiness pervades me. As if I am mindlessly accepting it all in. Scenes of disappointment lead me to question the choices and positions I've taken. Scenes of rebellion and dissent imbue me with a sense of righteous anger at the social structures I am unknowingly made to participate in. Burning it all down seems like the only recourse. Scenes of love and happiness remind me of what deserves grasping. To never let it go.
I guess, I am alone with only my erratic and spontaneous mind to provide a counter opinion. Conversely, when I am with others, I am surrounded by various opinions and reactions of an entertaining variety. To hide from my thoughts and emotional reflections with the distraction of friends and loved ones seems like the reason for my preferential treatment.
Or! Maybe I value communion with others. Some activities just don't add up without the presence of others. Who wants to eat alone? As the saying sorta goes.
My counter would be: someone who can't stand being alone.
Can I stand to be alone?
Constantly listening to music, most times with an addendum – a book, essay, drive, commute, etc. Listening to podcasts while meal prepping (ah, "millennial things"). Listening to music in the shower. Listening to music while writing this, to stimulate my emotional state. But only to a healthy extent; like an excited puppy on a leash, there's only so far they can go. They can never go too far.
So maybe I leash my emotions. I fence them in. Goddamn…don't we all do this? Probably, but that's beside the point. The point is not you. It's me.
The point is that I use literally anything else to delicately suppress the sentiments and sensations of life. TV is just a microcosm of this effect. That feeling of melancholy is the barriers coming down, briefly. But briefly is terrifying. Briefly is what leads me to quickly brainstorm avenues for escape: hangout with friends, play a video game, call someone, or put on some loud music and read an intellectually stimulating book (i.e. no worry that I might feel something off kilter from it).
I don't know why loneliness terrifies me so much. It terrifies in such a way that I don't even register it as fear. It is an object to avoid. As if on autopilot. Get too close to breaking the barrier and the fail-safes kick in. "Oops! You're not doing enough," the autopilot warns. I'm not productive enough. Involved enough. Active enough. To be fair, I am never [fill in the blank] enough. It's never allowed in our current cultural and economic construction. But I digress.