If Shakespeare Had a Mom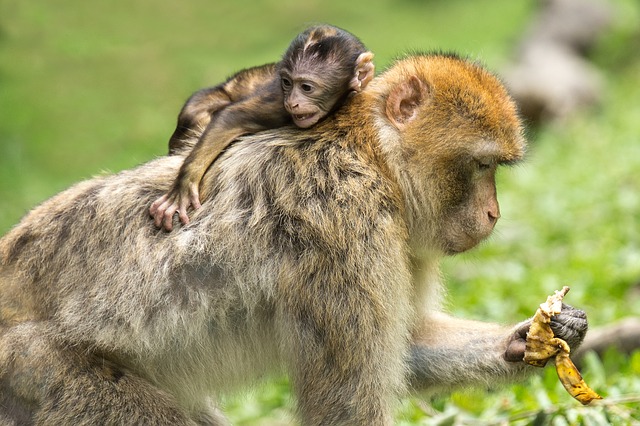 One of the most famous essays regarding art and feminism is Virginia Woolf's A Room of One's Own. In it, Woolf ponders what might have happened if Shakespeare had had a sister.
You've probably read it in school, but I'll sum it up: in order to live a creative life, women needed two things that men had, but women lacked until well into the 20th century – independent income not contingent on the whims of a man, and their own private space. Woolf imagines Shakespeare's sister, Judith, setting out to make her way in the world as her brother Will did before her, and meeting a far less happy end.
It's a great essay. I read it as a teenager and as a spoiled American brat who always had my own personal space, I didn't fully understand it, but I understand it now.
I've been thinking a lot lately about Shakespeare's sister. There's certainly something romantic about the notion, a young desperate girl brimming over with creative juice, seeking a sliver of sky under which she can scribble down those words that come burbling out of her.
As you may have noticed I've been MIA for a few weeks, and that's been because I was terribly busy. I am, as they say, a Working Mom. I have two jobs, five children, a house I'm meant to keep up to a certain standard, food to cook, chickens to tend, a garden to water, elderly parents who need attention, and a husband who – as I suspect has been the case for a good many women throughout history – generally requires the most effort of all. I don't have a dishwasher and my clothes dryer works so badly I dry most of my clothes flung over the furniture. According to conventional wisdom, in addition to managing all these things, I'm supposed to dress neatly, wear makeup and keep my fingernails painted and my hair brushed, and exercise for my cardiovascular health. Unfortunately, I have to sleep, even though I'd really rather not. And in the midst of all this, someone found an orphaned kitten that I've been raising by feeding it milk from an eyedropper around the clock, that kind of ridiculously insane project moms lovingly undertake when they're asked to. 
All this leaves very little time for creative burbling.  
So my question of late has been, what about Shakespeare's mom?
What about her, you may ask? Wasn't Woolf really talking about the creative needs of ALL women, mothers included? But I've read through the essay several times now and I don't see it. If mothers are in there, they're an afterthought and not considered a creative force unto themselves.  
There's an underlying premise in Woolf's essay I take issue with – that it's the saddest thing ever for a young person with their life ahead of them to have their promise prematurely snuffed because youthful promise snuffed is eternal. Once young Mary Arden became Mary Shakespeare, she was no longer worthy of deeper consideration. Her curtain had fallen. The exciting part of her life was over. The interesting part of her life was over. Mary Arden Shakespeare had to get dinner onto the table; she had nothing more to say.  Her daughter Judith was now the star of the show.
I don't like that premise.  Accepting that premise means embracing the concept that once a woman pushes a child out of her body, that's it. It's over for her. She's something else, something no longer quite human. Mothers are regarded as more like comforting sentient robots than people and they certainly cannot be both mother and artist. Judith Shakepseare's career was salvageable if she'd only had a room, but Shakespeare's mother was nothing more than a footnote of history, having fulfilled her destiny of birthing The Bard.  
Even for Virginia Woolf, once a woman had a child she became something different. Not an artist. Not any more. Because art and motherhood cannot comfortably coexist. 
While I sit here trying to write this stupid essay I've had in my heart for weeks, my three younger children are having lunch that I made them as fast as I possibly could with my mind a million miles away and they are snapping their fingers along to the song I have blaring in my ears to try and drown out the sounds of their precious voices. I swear to you they are the most wonderful, loving children who have walked the planet. If I had to make the choice I'd walk away from my computer and never write another word. But thankfully I don't have to make that choice, and right now I would very much like to throttle all three of them.  
They have a right to snap, of course. What do I have a right to?
Wait. Why can't art and motherhood coexist, anyway? In her essay What Do We Do With The Art of Monstrous Men – a fantastic essay about many things which you should drop what you're doing and read immediately – Claire Dederer examines the essential selfishness of being an artist. Dederer claims – and I have no reason to disagree with her – that in order to make yourself a slave to your art, a true slave, which is what greatness requires, you have to be willing to put the art first, and putting the art first is a euphemism for putting yourself first.

Jesus, why are they snapping? They've literally never snapped like this before. Are they doing it to irritate me?
Motherhood done properly, I'm told, is an act of supreme selflessness. If art is an act of selfishness, and Dederer makes a damn fine case that it is, is it any wonder motherhood can't always, or even usually peacefully coexist with art? Something has to give, corners must be cut somewhere, and cuts hurt even when they're small.  
Does this mean that Shakespeare's mother was just plain out of luck? She was needed to churn the butter and dry the tears and keep those little people alive, and there was no time for anything beyond that?  
Forget about space and money, Virginia, if you have no time you have no art.    
There, now I've yelled at them for the snapping. Are you happy? What do you want from me, anyway?
The thing is, men do it. They pull off the balancing act. Men have children and families and even full time jobs and they still make art and write books and shoot movies and strum guitars at the same time.  Are they just that much better at scheduling than I am? 
I recently wrote a bit about the artist's muse and whether or not they can be male. But it occurs to me that aside from muses, male artists have other humans around them that influence their creativity, humans that are most often female.  Artists have companions, caretakers. A support staff. If you look at the life of pretty much every male artist, there is some longsuffering woman – mother, lover, sister, housekeeper – who quietly put up with his affairs and ignored his rages and brought him glasses of whiskey and cups of coffee and sharpened his pencils and reminded him to sleep when he'd stayed up too long. But I am both the artist and the longsuffering woman (thankfully, without the affairs). While I do think a muse can be a man, I'm not sure a caretaker can be.
I think the biggest burden of caretaking comes with that second X chromosome; even if it's nothing more than a social construct, humans are social creatures. It's awfully tough to be an artist without someone to attend to the mundane details, if for no other reason than the ever-loving TIME it all takes.  
My husband takes care of more than his fair share of details because I, like all super creative people with one foot in the real world and the other in a perpetual dreamland, am a f*cking disaster. But only slightly more than his fair share, and not without resentment. He hates me writing. He never says it, but I know he does. I hear it in his voice when he notices there is no food in the cat dish and the dishes weren't washed, even though there is usually food in the cat dish and the dishes are washed often enough. Because writing takes time and he sees that time as time I really should spend doing the work of a wife and mother. I know it makes him unhappy that I'm not doing my job properly, that I'm breaking the promises I made to everyone in order to keep the promises I made to myself. When he married me I suspect on some level he believed he was taking on a full time employee and by full time that meant 24-7. When I married him I believed marriage meant something different than it actually does. 
I work when I must and I write when I can. It's too much work and too little writing. I crave time like a junkie craves their next fix. I'd rather have time than a whole lot of other fairly important stuff. I repeatedly gamble the most important things in my life for a little time. Every time I take a day and sit at a computer rather than scrubbing something I fear I'm risking my marriage. I'm only writing now because I decided I would rather get divorced than not write.  
But would I rather have no children? That is the question raised by Shakespeare's Mom, politely and unobtrusively, from behind her dust cloth.
For me, and I think most other creative women too, the answer is that I would pick the children. I would always pick the children, it's not a contest. But I wouldn't be happy about it. During that year when I wasn't writing I wasn't alive. I was a sentient robot. And I was still writing anyway, just in my head instead of with my fingers. I still had one foot in that other world because that's just how I'm made. I was still distracted, still aloof, still messy – plus I was miserable. So I try to walk two tightropes simultaneously and there's no net and someone seems to be moving those ropes further and further apart and I'm pretty much doing the splits here. I don't think my children get enough from me but many times I just don't have anything left to give. I've already left it all on the field, in the laundry room, on the page.
It may very well be that the requirements of Shakespeare's sister were money and space, but Shakespeare's mom just needs some time. Shakespeare's mom learned a long time ago to be always writing, even in a room full of children snapping. Shakespeare's mom doesn't even know what it is to have money that isn't controlled at least in part by the whims of a man and devoured by the endless needs of a family*. And yet she writes on, reciting dialogue over the pot she's stirring, turning away from the sink of dishes for a moment to fit in another word or two.
I'm just letting them soak, I promise.
As I sit here now with almost 50 years of life under my belt, this much I know: youthful promise snuffed is NOT eternal. The things I have to say now are so much deeper and broader and wiser than I had to say back then. And yet when people think of a mother who is a writer, it seems like a joke, like she is a figure worthy of pity. "Oh, poor thing, look at her still trying!  Doesn't she know that ship sailed long ago?" Even Virginia Woolf thought once a woman becomes a mother she's no longer no longer capable of creativity. But Shakespeare's mom matters too. Shakespeare's mom is capable too. A woman is more than just the children she gave birth to.    
Someday the children will be gone and the house will be quiet and I'll have all the time I need. And I will hate that too, in a different way, I'm very certain. But I cannot wait till then – by which I mean I feel incapable of waiting, incapable of seeing the hours tick by on the clock and the pages fly by on the calendar, waiting for some future that may not ever come to pass while I worry about greasy residue on my dishes and lime scale in my coffee maker and mildew spreading across my grout and ring around the collar and the location of the mates of 30,000 lonely single socks.  I could wait, and I would wait if I was a better person.
But I think I'm better at being a better artist than I am a better person. 
For even if that future came to pass, even if I keep my health and my mind and I don't have to get some other job or take on other responsibilities that burn up all my time with a different set of mundane tasks, I won't be the person I am now. I'll be someone else with different concerns and the things I have to say here and now will be forever lost.
It isn't just youthful promise snuffed that's sad.  It's any promise, snuffed. And saddest of all is when you snuff it yourself. 
Maybe someday my kids can forgive me for not being Shakespeare's mom, for not being satisfied with being a secondary character in someone else's biography, for continuing to write my own story even as their stories unfolded. Or maybe they won't, and that first chapter of their lives will be a bittersweet vignette of a distracted mother who never quite gave them what they needed.
But their story is their story and I'm just one chapter in that saga. I have my own tale to tell.
*Virginia, I hate to break it to you, but all of us, regardless of the genitals we sport, are brutally hamstrung by lack of funds, male artists as well as female. There are any number of poor creative men, any number of Shakespeare-Twos and New-and-Improved-Shakespeares, who lived and died having to work all day at various demeaning soulsucking drudgeries rather than being able to indulge their artistic natures to the fullest, or any extent. The need for money is like gravity, it sucks us all down. Art is a privilege, and being denied the chance to exercise that privilege isn't a necessarily a crime against humanity. It's part of the human condition, regardless of one's gender.