Sunday Morning! Wrapping up Stranger Things 3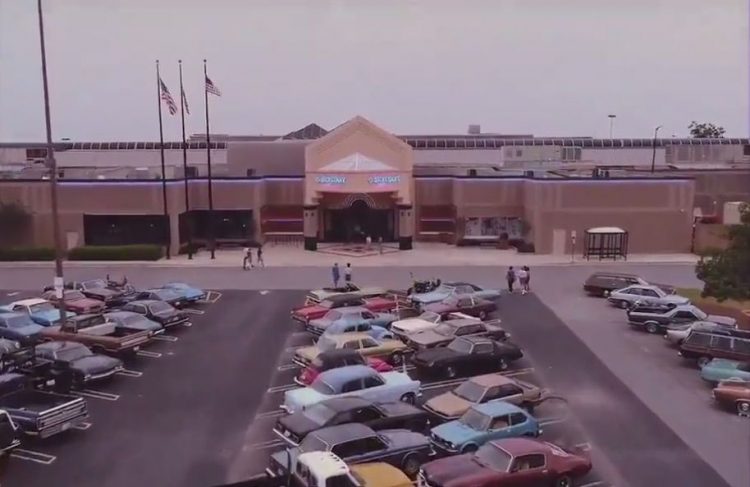 This week, I read some books of poetry and a few more stories into the Arabian Nights and finished watching the 3rd season of Stranger Things over dinners with my girlfriend. It was the last one that felt like an accomplishment. I've heard many people say they now lack the time and attention span to finish reading a novel, but for me these types of series are the real endurance test. My mind wanders. I forget plot points and minor characters. After all, this is a story that spanned roughly eight hours of my time, or one standard workday. I can finish a novel in about four hours. Jaybird says he plays games that last forty hours? Whew! I don't even believe movies should last more than an hour and a half. And I haven't played a video game since Frogger.
Which isn't to say I didn't enjoy Stranger Things 3. As we discussed last time, the Netflix series is a pastiche of 80s movies and genre fiction populated with characters who are sufficiently well-drawn to evoke real life memories of growing up in that era, at least among those of us who are old enough to have them. As opposed to homage, pastiche tends to be a bit lighthearted and to borrow from multiple sources. Earlier seasons of Stranger Things evoked sci-fi movies, young adult fiction, Lovecraft-via-Stephen King books, government conspiracies, and the sorts of big budget 80s blockbusters that Pauline Kael once called "the kiddie matinee". This season throws in 80s action flicks, evil commie films, and those monster movies of the era that were, themselves, remakes, such as Invasion of the Body Snatchers, the Thing, and the Blob. There are many little winks, nudges, and references to catch and it all feels familiar without feeling hackneyed.
If fact, for the most part, it all works because the acting is strong and the characters are sufficiently screwed up, conflicted, struggling, and fallible that they play like human beings, instead of the cliched characters in many of those genre classics. Or, at least, that has generally been the case in the series. This season, the characterizations did sometimes verge on satirical, with a Schwarzenegger clone, a sassy black kid, and a macho cop who shoots first and asks questions later. The comedic bits reflect a certain self-confidence on the part of the creators; they can have fun with the story and the characters because they know the audience will be around for a while. But those scenes also came across as a bit superfluous, as if the writers were killing time before the big finale of each episode.
Which brings back me to the one big question I often have about these sorts of series: Why is this story told as a series and not a movie? Certainly, it repeats many of the story beats of an 80s blockbuster movie. It's structured roughly along a three act arc. And while the structure isn't exactly slack, there are plenty of sequences that could have been cut entirely, starting with the dopey karaoke scene. A few characters could have been scrapped too, which might have focused attention on those main characters that were weirdly underutilized this time. I can even think of a few episodes that could be dropped without losing coherence.
Now, I realize the simple answer is that people will watch eight hours of story, they'll buy the DVDs, Netflix will make a lot of money, and nobody is complaining! I also realize that the Iliad takes about nine and a half hours to recite, which was traditionally done over a series of nights, although to be fair, that is an epic. (And it could lose the funeral games book.) And, I mean, I've read À la recherche du temps perdu, which is beautifully digressive, has dozens of minor characters, and in no sense action-packed. The truth is we like stories that are told through digressions and subplots and a few loose ends- it makes the payoff more pleasurable. But the story has to sustain its length. I'm not sure this one did, but then again, I don't watch many series.
What did you think?
And what are YOU watching, reading, reciting, playing, or pondering this weekend?