CG Stands For Cinema Gold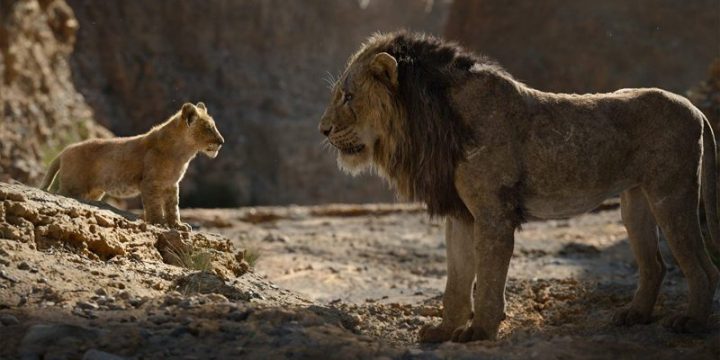 Disney's recent experiments in remaking their classic, hand-drawn animated films have undoubtedly been a major financial success, and with the remade Beauty and the Beast grossing over a billion dollars at the box office, Aladdin nearing that mark, and The Lion King likely to follow, Disney will have experienced three straight box-office smashes of their top-shelf properties. This is despite relatively mixed reviews for all three compared to the highly-acclaimed originals.
Although The Lion King is not out yet, early reviews have been surprisingly mixed, standing at a 60% on Rotten Tomatoes compared to the original's 93%. The remade film, a photorealistic, entirely computer-animated film, has received criticism in large part due to negative comparisons to the original film's hand-drawn style. However, I don't think this is a concern truly reflected by audiences. After all, every one of the Disney remakes so far, save for the more small-scale Dumbo and Pete's Dragon remakes, have been resounding box office hits. Why could that be? I think, in large part, critics care for hand-drawn animation more than audiences, and I absolutely get why – it's an amazing art form that has produced countless great films. For nearly 70 years it was the way animation was done and it wasn't until 1995's Toy Story that things changed. The fact that hand-drawn animation has been supplanted by CG animation or live-action is something many critics loudly bemoan, but audiences do not care and one look at the box office numbers shows this. 
The last traditional, hand-drawn Disney film to make over $280 million worldwide was 1999's Tarzan – the last film of the Disney Renaissance that began in 1989. After Tarzan, Walt Disney Animation entered a slump. 1999's Fantasia 2000 was positively received but bombed, grossing only $90 million on an $80 million budget, while the entirely CGI 2000 film Dinosaur made almost $350 million despite middling reviews. The Emperor's New Groove, now regarded by many as a comedy classic, had an extremely troubled production (transitioning from a Lion King-style epic with a soundtrack composed by Sting to a screwball buddy comedy) and made only $160 million on a $100 million budget. The high-concept sci-fi animated film Atlantis: The Lost Empire hardly fared better, making $180 million on a $120 million budget. That's three hand-drawn animated bombs in a row if you are counting.
The warmly received Lilo and Stitch and poorly received Brother Bear managed to become Disney's only hand-drawn financial successes of this period, making over $250 million on smaller budgets, but Treasure Planet and Home on the Range utterly bombed while Chicken Little – a critically maligned CGI disaster – somehow outgrossed even Lilo and Stitch. The writing on the wall seemed clear: audiences just weren't buying hand-drawn animation anymore, even if the quality was high, but would buy into even a mediocre CGI film.
Then came 2009's The Princess and the Frog, a project that was supposed to be a sure-fire hit. The dream child of John Lasseter, the new president of Walt Disney Animation Studios who was desperate to bring back traditional animation, the film checked nearly every box critics would want: an original princess film with a modern twist, a unique soundtrack from Randy Newman, and a racially and culturally diverse cast. It received very positive reviews – an 85% on Rotten Tomatoes, a mark comparable to Disney hits Tarzan and Mulan. But on a $105 million budget, it only made back $267 million – only just beyond the break-even point.
Compare this to a different princess film, 2010's Tangled, with a completely insane budget of $260 million that makes it still to this day the single-most expensive animated film ever made. It received reviews on par with The Princess and the Frog but faced an uphill climb because of its much higher budget. However, it made it back and more, grossing almost $600 million worldwide, over twice the haul of The Princess and the Frog. 
Despite failure after failure, Disney still wouldn't give up on traditional animation and thought they had a winner in 2011's Winnie the Pooh – a hand-drawn animated film that received glowing reviews from critics, with many favorably comparing it to the 1977 classic The Many Adventures of Winnie the Pooh. With only a $30 million budget, it should have been a success – even a $100 million gross along the lines of the much-maligned Home on the Range would have turned a profit. Instead, it made only a paltry $50 million, a thorough box office bomb. Throw in the utter behemoth that was Frozen, a CGI-animated princess film that made over $1.2 billion, and it was the nail in the coffin of hand-drawn animation.
While critics lavish praise on hand-drawn animation, audiences appear to have moved on. Maybe they see it as childish or as a simple cartoon or maybe they find the format inherently limiting, but while audiences still respect the classic stories themselves and hold warm memories of the Disney classics, it doesn't seem like they want any new material. So what makes critics cling to the hand-drawn classics?
I have a few ideas. Maybe it's the fact that the original films are truly made by artists – people putting pen to paper as opposed to working entirely in a digital realm. Maybe they don't see digital effects artists as true artists. Maybe they simply oppose the idea of remakes or adaptations – although given most Disney films have been adaptations of existing stories to begin with, this rings a bit hollow.
More importantly, what do audiences gain with the transition away from hand-drawn animation? It's not really hard to notice. CGI and live-action films have the potential to be far more colorful – compare the original Aladdin with the remade version, for example, and you'll find a great example of how a live-action remake can be visually creative and distinct. Maybe it's the fact that they can show these new films to their kids in a format that is more appealing to them. Maybe it's just that audiences like remakes in general – an idea that might be appalling to film critics. 
Regardless of the reason, I don't think it's fair for critics to hold this grudge. Nothing that Disney can do with the live-action remakes takes away the original animated classics – so judge the newer films on their own merits.