What's In A Name?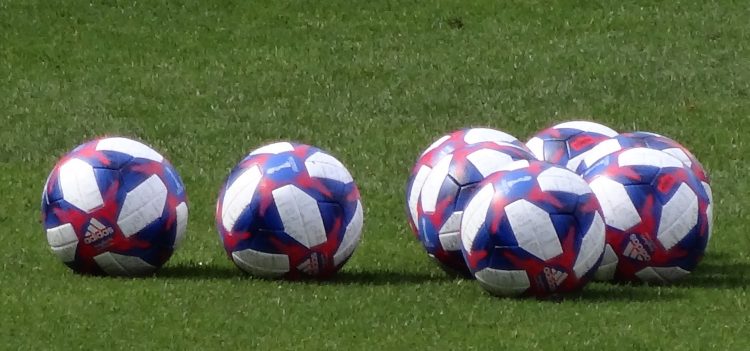 I just watched the USWNT's 4th World Cup victory. The Netherlands Team was no slouch, having made some quality runs during the match but in the end it wasn't enough. It was a great victory for the US Women, the sport of soccer and the USA. There have been many discussions about the players as they've advanced through the tournament. Celebrations, individual comments about politics and equal pay. Opinions rained down from all sides. Many in support, but many not: "Who do these women think they are? Just play the game, act like you've been here before, you can't compare women's and men's soccer as equal."
This is nothing new. These opinions have run rampant since Title IX was signed into law by Republican President Richard Nixon in 1972. Title IX of the Education Amendments Act states: "No person in the United States shall, on the basis of sex, be excluded from participation in, be denied the benefits of, or be subjected to discrimination under any education program or activity receiving Federal financial assistance." It was a true game changer, no pun intended. Schools across the nation were forced to make changes in order to comply with the law. Some did it willingly; others, like with all change, resisted until they had no other choice.
Who benefited from Title IX? Only millions of little girls over the last 47 years. Some of whom grew into the women who just won back to back World Cup Titles, that's who. Some of them used sports to get to college and move on to even greater things that they may not have had an opportunity to attain without the benefits of Title IX.
There's still a ways to go when it comes to equality in the sporting world pertaining to women and men. While I understand there are differences between the two and always will be there are things that need to change. Right off the bat, something as subtle as referring to women's teams as the "Lady" version of a sport when girls and boys are just getting started. Having 2 daughters who played and excelled in multiple sports growing up and all through high school, I found it very annoying that their teams were always tagged with the "Lady" name (as I'm sure they did too). Many times, their teams were better than the "Gentleman" teams in record and appearances in tournament play. Not that it mattered because either way, they were representing their school not as "ladies" but as student athletes, just like their male counterparts. When they played in recreational league sports it was mostly coed. There was no issue with that. The girls and boys played for the team. Gender-neutral.
Maybe the equality starts with something as small as that. A simple fix. Stop tagging their teams with the "Lady" moniker. There's absolutely no good reason why in today's age (or any age for that matter) that the distinction needs to be made. The girls know they are girls, the boys know they are boys. Both are playing for the same school. Student Athletes. Learning about teamwork, sacrifice, winning and losing together as a team.
Perhaps the time has finally come for schools to recognize that they don't need to distinguish between "ladies and gentlemen" when it comes to what team is taking the field, pitch or court. It's pretty simple. The school's job is to afford equal opportunity for girls and boys or ladies and gentlemen to compete in sports and educational activities. Not stereotype.
At the end of the day, the solution to many problems are achieved by dealing with smaller, simpler issues that end up being pigeonholed as one. When the simple solutions are ignored it becomes that much more difficult to solve the complexities of any issue.
Start with the mindset. In this subject, the identity of a team. Call it what it is, not what it looks like. They say there's no "I" in team. Well, there's no he or she either.
Congrats to the "ladies" who proved themselves on the World Stage today. Back to back. Hold your head high. You earned it.