Jeffrey Epstein Arrested, Again, Finally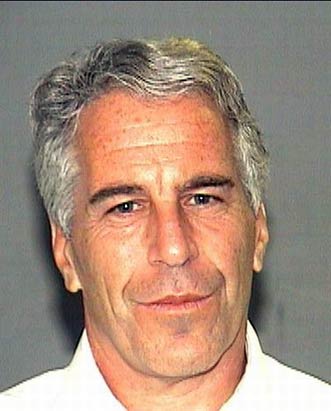 Let us skip the usual commentariat preamble and get to the truth, something that is allusive in the long-running Jeffrey Epstein saga: This is long overdue, and a lot of big name, very powerful people are very, very nervous this morning:
Wealthy financier and registered sex offender Jeffrey Epstein was arrested Saturday in New York on new sex-trafficking charges involving allegations that date to the early 2000s, according to law enforcement officials.

Epstein, a wealthy hedge fund manager who once counted as friends former President Bill Clinton, Great Britain's Prince Andrew, and President Donald Trump, was taken into federal custody and is expected to appear Monday in Manhattan federal court, three law enforcement officials told The Associated Press.

One of the officials said Epstein is accused of paying underage girls for massages and molesting them at his homes in Florida and New York.

The officials spoke on the condition of anonymity because they were not authorized to discuss the pending case.

A message was sent to Epstein's defense attorney seeking comment. Epstein is being held at the Metropolitan Correctional Center in Manhattan, according to the Federal Bureau of Prisons website.

Epstein's arrest, first reported by The Daily Beast, comes amid renewed scrutiny of a once-secret plea deal that ended a federal investigation against him.

That deal, which is being challenged in Florida federal court, allowed Epstein, who is now 66, to plead guilty to lesser state charges of soliciting and procuring a person under age 18 for prostitution.
Now let's stop right here for a second, because the rabbit hole from here on out is infinite. Both our legal system and our system of government is about to get a second acid test on how much corruption it can handle. It failed the first such test with Epstein, back in 2007 as reported in an award-winning investigation by the Miami Herald in November of 2018:
Facing a 53-page federal indictment, Epstein could have ended up in federal prison for the rest of his life.

But on the morning of the breakfast meeting, a deal was struck — an extraordinary plea agreement that would conceal the full extent of Epstein's crimes and the number of people involved.

Not only would Epstein serve just 13 months in the county jail, but the deal — called a non-prosecution agreement — essentially shut down an ongoing FBI probe into whether there were more victims and other powerful people who took part in Epstein's sex crimes, according to a Miami Herald examination of thousands of emails, court documents and FBI records.

The pact required Epstein to plead guilty to two prostitution charges in state court. Epstein and four of his accomplices named in the agreement received immunity from all federal criminal charges. But even more unusual, the deal included wording that granted immunity to "any potential co-conspirators'' who were also involved in Epstein's crimes. These accomplices or participants were not identified in the agreement, leaving it open to interpretation whether it possibly referred to other influential people who were having sex with underage girls at Epstein's various homes or on his plane.

As part of the arrangement, (Alexander) Acosta agreed, despite a federal law to the contrary, that the deal would be kept from the victims. As a result, the non-prosecution agreement was sealed until after it was approved by the judge, thereby averting any chance that the girls — or anyone else — might show up in court and try to derail it.

This is the story of how Epstein, bolstered by unlimited funds and represented by a powerhouse legal team, was able to manipulate the criminal justice system, and how his accusers, still traumatized by their pasts, believe they were betrayed by the very prosecutors who pledged to protect them.
That Alexander Acosta is now the sitting Secretary of Labor in the Trump Administration. Trump has been quoted by his biographer Tim O'Brien with this suddenly relevant statement:
"I've known Jeff for fifteen years. Terrific guy. He's a lot of fun to be with. It is even said that he likes beautiful women as much as I do, and many of them are on the younger side." – Donald Trump, 2002 https://t.co/3pbKrcFdn6

— Tim O'Brien (@TimOBrien) July 7, 2019
But the problem with Epstein is his support was wide-spread, and bipartisan. The Miami Herald actually has an interactive feature on the rich and powerful who were in his orbit. There are some truly bizarre paths that cross, from Kenneth Starr and Bill Clinton who was a frequent flyer on Epstein's plane, to Prince Andrew of England, for whom Epstein allegedly loaned money to the royal's ex-wife to pay off a debt. He was represented by Alan Dershowitz in 2007 when Epstein was accused of sex crimes, and the famous lawyer was "named in a federal court filing as one of several prominent figures accused of having sex with Virginia Roberts, one of the teenage girls allegedly groomed as a sex slave by Epstein. Dershowitz has repeatedly denied the allegation, which was later stricken from the court record by a judge." Epstein gave up information on "as a key federal witness in the criminal prosecution of two prominent executives with Bear Stearns, the global investment brokerage that failed in 2008, who were accused of corporate securities fraud."
It goes on and on and on.
The politics are going to inundate this story. It's just sitting there waiting to be used by those whose main focus is on the daily political war of attrition across partisan lines. What shouldn't be lost is that evil doesn't care about such things, only in using them as vehicles and cover to perpetuate the wickedness of unworthy people on a free and open society. Jeffrey Epstein has used money, influence, power, and a network of friends who have all three to abuse young girls and flaunt the laws of our country. We shouldn't care who goes down, or whose political career is harmed, or what uncomfortable truths are revealed about the proxy warriors some have put on the pedestals of public life.
Anyone who is guilty, who enabled, who turned a blind eye, or who thought something else was more important than the justice that should have long ago been brought down on Jeffrey Epstein deserves every bit of what is, hopefully, coming to them. Maybe this time the legal system and our country will get it right, pass the test, and deal justly and swiftly with all involved in this mess.
Whoever that might be.