Cuff the Midwife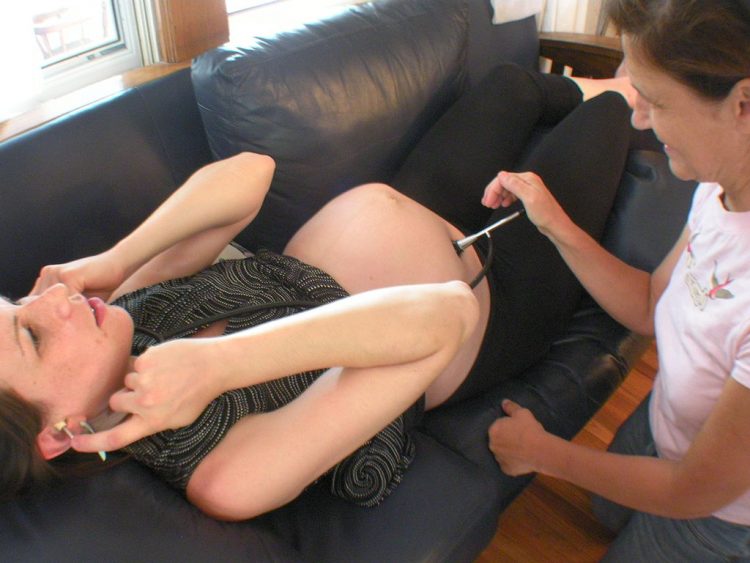 A horrible story raises age-old questions about regulation, medical care, and people who make money insisting they know better than trained professionals.
At about 9:15 p.m. June 15, Omaha Fire Department paramedics were called to a home where a 25-year-old woman at full term in her pregnancy was in distress following complications during a breech birth.

The woman told police she went into labor at about 9 p.m. June 14. Hock reportedly arrived to help with the birth at 6 p.m. June 15, according to a criminal complaint.

After realizing the baby's foot had been delivered, the mother told detectives that Hock asked her whether to continue with the birth at home "and stated she had trained in delivering breech babies," court documents state.

The mother agreed to continue at home but said that after at least 30 minutes, the baby had only been delivered up to the shoulders, the documents state. That's when Hock advised calling 911.

When police arrived, they found Hock assisting the pregnant woman and asking for medical scissors, court documents state. Paramedics said the baby was partially delivered at that time and that Hock performed a medical procedure during her attempt to deliver the baby.

The baby, delivered by paramedics while en route to a hospital, was limp and unresponsive, according to the criminal complaint. Resuscitation attempts were unsuccessful.

The baby was taken to the Newborn Intensive Care Unit upon arrival at the hospital and placed on life support, the documents state.

The obstetrics doctor in the ER that night reported to police that the baby was deprived of oxygen and suffered swelling in the brain and indicated the infant could die as a result of the injuries.

The doctor told officers Hock had revealed she was at the scene serving as a midwife, a service she advertises through her company's website, Nebraska Birth Keeper, and "had known for a couple hours that the baby was in breech" position but continued with the birthing process for an hour before 911 was called, the court documents state.

The baby was pronounced dead June 17.

A warrant was issued for Hock's arrest when it was determined by Nebraska Health and Human Services that she does not hold a medical or certified nurse-midwife license.

The mother told investigators she had signed an agreement for Hock's midwife services and that she and her husband had paid Hock about $3,000 to $4,000 for those services.
Home births are illegal in Nebraska. This was the second time the Noes had used Ms. Hock in the birthing of a child. That pregnancy as well resulted in a breech birth, and the Noe's opted for the hospital and a C-Section delivery.
The couple paid about $4,000 for Ms. Hock's services, according to Mr. Dornan, who said Ms. Hock served as a midwife when Ms. Noe gave birth to another child two years earlier.

"They wanted to have a birth in their bedroom," Mr. Dornan said. "Didn't want to go to the hospital."

Similar complications arose during the earlier pregnancy with a breech baby, he said, and Ms. Noe opted to have a C-section at the hospital after Ms Hock advised her of the risks. This time, he said, Ms. Hock once again warned Ms. Noe of the risks of a breech birth, but that she had opted to remain at home.

Mr. Dornan said Ms. Hock tried a maneuver to dislodge the baby, but was unsuccessful. She was accompanied by her 9-year-old daughter and a doula, who Mr. Dornan said called 911.

When the emergency responders arrived at the home, Mr. Dornan said, they gave Ms. Hock a pair of scissors to try to help make a wider opening for the baby, which is considered to be a surgical procedure and is mentioned in the criminal complaint against his client.