Sunday Morning! "Literature: Why It Matters"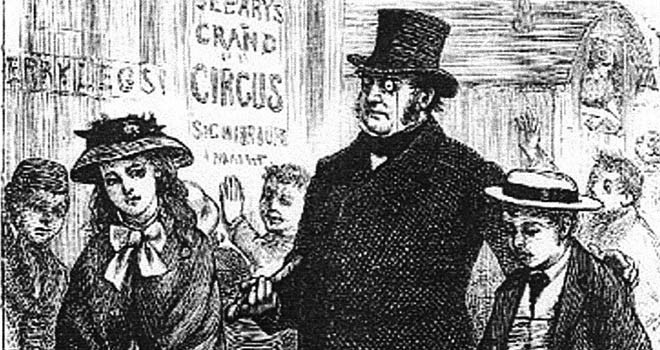 I am living in the "ambitious city", if the current marketing is to be believed. Hamilton, Ontario, was first called the "ambitious city" as a bit of an insult back in 1847. The idea was that the people in this city had unseemly ambitions, ones out of proportion to their limited abilities. Traditionally, ambition has been seen as a much more ambiguous trait than it is today. Wisdom literature is filled with characters whose ambition ultimately made them pretty ugly. And think back over your own life- of all the eh-holes you've encountered, how many could be described as ambitious? It's possible, of course, to be ambitious about all sorts of things. Increasingly, though, I think we settle on a pretty narrow definition: an ambitious person is a "go-getter", a "hustler" geared towards "success". In the arts, think Jeff Koons or Madonna. Such people are not always unhappy, but they are more often than you'd expect.
I am not, I suppose, particularly ambitious, although perhaps it's a matter of focus and attention. I have always been geared towards activities like reading, writing, painting, music, and even teaching that are not very lucrative, but which give me great pleasure. As a child, I was often accused of being in my "own little world". As an adult, you sometimes get accused of being a "snob" for being interested in these things. I accept this as the admission price of being "useless" in a productive consumer society.
The problem seems to be that it doesn't go both ways- those who are geared towards material success can't ever seem to leave those of us who are flighty and useless well enough alone. Parents behave as if their child's interest in history or philosophy bodes only slightly better for their future than a keen interest in narcotics. Bookish young people are, of course, hounded and bullied, sometimes unto death. And politicians love to make hay out of defunding the arts, libraries, and humanities programs- a current fixation of the provincial government here in Ambitious Ontario.
Which is how we end up with books like Literature: Why It Matters by Robert Eaglestone. This recent slim volume is part of a series: Philosophy: Why It Matters; History: Why It Matters; Classics: Why It Matters- and so forth. In these books, according to the blurb, "world-leading thinkers make the case for the importance of their subjects, and aim to inspire a new generation of students." Before it's too late! one is tempted to add. I notice no one needed to write Business Management: Why It Matters.
I suppose I sound cranky here because, to those of us who find these subjects intrinsically enriching, life without them seems as unlivable as, say, life without hydration. Imagine Sleep: Why It Matters. Of course, there are plenty of "ambitious" people who do see sleeping very little as a good trait. But I'd hate to be the person who had to explain to them the stupidity of that position. Thankfully, I am not called upon to explain why literature matters because my answer might not go beyond Duh.
Robert Eaglestone approaches this question with the metaphor of literature as a "living conversation". Books "have a past and a present" and the way we engage with those books and with other readers ultimately connects to how we live and share the world together. Literary studies are, he says, "based in the experience and meaning of dialogue." We don't know precisely what literature is- we're constantly working that out and it's always changing. Learning, therefore, is not a matter of "downloading" a bunch of facts, but joining into the conversation.
In fact, I'm perhaps narrowing it down too much with the word "books". At one point, Eaglestone explains how those in literary studies are developing new terms for the aesthetic and narrative pleasures of gaming. He says that the study of literature is really an "intensified version" of what we do everyday. "Everyone talks, tells stories, uses and responds to language." True. But I'm not sure I particularly want to take courses in what I do everyday. It's not that a university course on Harry Potter or David Bowie is insufficiently serious; what bothers me is paying to learn about things I'm already fairly acquainted with. The pleasure of learning about, well, hard things is they change your experience of the world.
Eaglestone gets at this reality, however, when he argues that literature "offers a freer, deeper, and more mobile way of thinking." This might sound a bit vague, but avid readers will understand it perfectly. I particularly liked his argument that literature "triggers access to felt experience at the human core." This week, I also read The Life and Times of Michael K. by J.M. Coetzee, a lovely and powerful little book about a very poor man making a perilous journey across South Africa during a fictitious civil war. The writing put me inside an experience I will hopefully never have- which parallels the experiences of countless real people in this world- and made it real for me. I can imagine how it would feel to cross a war-torn land with a dying mother.
Some people don't see the value of "made up stories". Eaglestone is arguing against the sort of instrumentalist thinking typified by Dickens' character Mr. Gradgrind, who tells one of his teachers in Hard Times: "Teach these boys and girls nothing but Facts. Facts alone are wanted in life. Plant nothing else and root out everything else… nothing else will ever be of any service to them."
Dickens' characters always sound a bit absurd to me. But the province in which I live has been taking a scorched earth approach to education funding that isn't too far removed from Mr. Gradgrind. Premier Doug Ford pushes the slogan "Ontario: Open for Business" but one would be forgiven for thinking it was "Ontario: Going Out of Business" with the way funding has been cut to anything and everything that improves the lives of the less-than-rich. One of the newest proposals is to link higher ed funding to the "lifetime earnings" of graduates. So, if Literature majors have fat savings accounts, those departments are in the clear. Otherwise…
I'm sure you've heard some variation of this idea before: why should we have to pay for universities to teach Medieval Philosophy? People can study that on their own! The underlying argument — that society only has a vested interest in producing people who contribute to a strong economy and thus a strong nation — is grim and weirdly Soviet. You'd think that living in a time in which we're told so often that the economy is stronger than ever would encourage people to expand their horizons and further the flourishing of human freedom. Instead, we scare young people into thinking their careers matter more than the quality of their lives. A poster at our local university reads: "Impress your future employers! Minor in Religious Studies!"
Eaglestone indulges in this sort of argument in the section in which he explains how literature "provides an array of useful skills for the workplace." Well, great. How Proust Can Get You the Job You Deserve.
In all honesty, I've never met anyone who wound up living under a bridge because they took a keen interest in poetry. And, perhaps the most "successful" person I know in terms of "lifetime earnings" got her degree in Medieval Romantic Verse. It's really not very hard to make a living. I am in my own little world and I've made a decent living for myself. What literature and philosophy, and all those suspicious humanities, do is to help us figure out how to make a life worth living. And that's a lot trickier.
So, what have YOU been reading, creating, playing, watching, or pondering this week?