The Democratic Candidates: Em's Perspective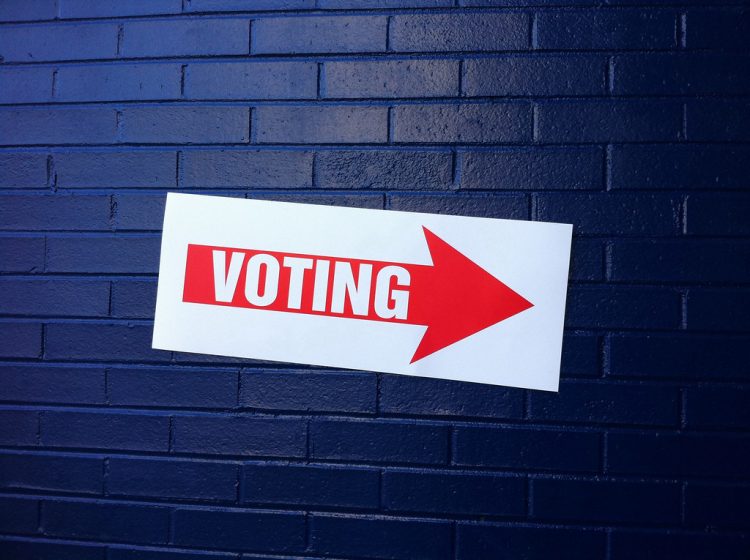 I'm not a political junkie. I do believe I am more deeply immersed than the average citizen, owing to my social media participation and membership on this site, but it's not an area of avid interest to me. For example, despite being a Democrat, and campaign season having been in full swing for several months already, I have come nowhere near the point of selecting a horse in the race. There are a few I dispensed with early on, but it has seemed a waste of time to get invested at this point in time, when most of those in the jam-packed field will be footnotes in the story of Election Day 2020 by the time my state's primary rolls around next May. Why get my heart set on any one of them? But after the debates held the last two nights in Miami, I can now say there are some standouts for me.
I don't necessarily believe that all of those who caught my eye have a great shot of still being in the picture when it's my turn to vote; conversely, a few who I am decidedly not backing likely will be. Others have made no impression at all, like so much beige wallpaper. But in case you are interested in the current standings for one of OT's token liberals/Democrats, here are those I am paying attention to, in no particular order:
JULIÁN CASTRO
I admit to not knowing much of anything about Castro prior to the debate. In fact, I was only vaguely aware he was running. But I found him to sound not only knowledgeable but intelligent and thoughtful, and I am in agreement with most of his stated positions. I see him as likeable, charismatic and competent. His downside, in my view, is viability in the general election- I barely recall ever hearing his name before this run (told you I'm not that politically dialed in.) But then again, I'd never heard of Barack Obama until he went on Oprah to announce his candidacy.
ELIZABETH WARREN
It's not popular except among certain circles to like Elizabeth Warren. She's getting the typical criticisms lobbied at "older woman of power", AKA the Hillary treatment: "she's shrill/unlikeable/cringey" etc. I disagree entirely (ok, the beer video may have caused just a touch of the cringe.) Her ancestry gaffe aside (and it really is not a big deal to me, a person whose own mother assures me I'm descended from Sitting Bull), she's one of the more dignified candidates in the race. She is not shrill; she's smart and well-informed and, more than any of her counterparts, has actual plans rather than sweeping platitudes. Not just "I will do this," but "here's how I will do this." Some suggest she's just the female Bernie in a less-crazy package, but I find her to be much more sensible. I think she has the ability to rise above the junior high antics of the Republican incumbent through her sheer intellectual strength and natural avoidance of the fray. Her downside is that she is Elizabeth Warren, a well-established public figure who has been around long enough to make enemies. Those enemies have invoked her name enough to cause a weary eyeroll among those predisposed to suggestion.
PETE BUTTIGIEG
Mayor Pete impressed the hell out of me. His acceptance of responsibility when asked why, under his leadership, the police force of South Bend, Indiana has not become more diverse was refreshing, especially when compared to the undignified defensiveness of the indefensible by Joe Biden on his past views and comments on race. "I didn't get it done," Buttigieg admitted. To some, conceding failure may seem a bad move when one is trying to sell one's self to the American people, but I think there is merit in the-buck-stops-here accountability, something sorely lacking in high-level politics these days. Beyond that, he was focused when answering the question asked, making me much less likely to want to yell "objection! Non-responsive!" than his cohorts.
AMY KLOBUCHAR
Dear Lord help me, I love me some Amy Klobuchar. My first encounter with Amy was during the Kavanaugh hearings, where I thought she stood out. While I do not condone abuse of one's employees, I find her inexplicably endearing in the same way I always found myself drawn to the tough girls in school, the ones who smoked in the parking lot and snuck beer on the weekends. They were a lot of fun, and good to have on your side. I appreciate her focus on mental health and addiction treatment at a time when these serious issues take a back seat to abortion and immigration. And policy wise, I like her public/private option combo healthcare plan, her not all-or-nothing approach to student debt, and her ideas for 1 and 2 year college and trade school programs. Alas, I don't think she has staying power, and is unlikely to be on the ballot come May of 2020, but since I'm listing personal favorites rather than favorites to win, she goes in my top five.
KAMALA HARRIS
I do not want to like Kamala Harris, and I don't know why, exactly. This doesn't speak well of me, but I think part of my issue is that subconsciously, she reminds me of the popular girl in school whom you hate-envy. She's beautiful, smart and successful. And, I suspect, she has a grown-up version of a mean-girl streak. Forcing myself to be mature and objective about her, I don't find much to support my hate. I agree with her on nearly everything. And the "Kamala is a cop" mantra is not a negative in my eyes; I am a former prosecutor, too. I believe she was at times overzealous, such as with her truancy program, but I guess I have some sympathy for being criticized for doing the job one was elected to do. I think Kamala is the most mainstream likeable candidate among regular, less encamped members of the public. Her direct, straightforward calling out of Joe Biden for his questionable past on race relations was classic trial attorney style, and I appreciated it. I think she is close enough to the center to draw in some undecideds and NeverTrumpers and, at this point, may be the Democrats most viable hope.
ALSO RANS
Joe and Bernie: I'm sorry, but I'm utterly sick of you both. Joe came off angry and fake, and I got the impression he takes his front-runner status for granted. His ideas are stale and outdated. His debate performance was phoned-in, as evidenced by his "my time's up" escape hatch. Bernie is the same old Bernie, with untenable, pie-in-the-sky plans. And I hate to say it, but they are getting up there in age, already hovering near their average expected lifespans (and Warren is close). Beyond that, they've simply outworn their welcome for me. Unfortunately, I expect one or both of them to end up on my primary ballot.
Booker, Gillibrand, O'Rourke, Swalwell: while they have the name recognition, to me, that's all they have. They are fine, and that's the problem. They're just ok to me, but they simply do not grab me in any way. I would like to see them bow out of the race, because I worry their name recognition is just enough to pull votes away from more viable, better candidates.
Tulsi Gabbard: Sorry, I prefer my candidates not be a Russian operatives or Assad-adjacent.
Bill DeBlasio: While many thought he did well on the first night of debates, to me he presented as a blowhard, quick to rudely interrupt the others, most notably the women. Nothing about him or his positions make up for this, nor make him stand out to me.
Delgravyangsleerysamtonettlockstaklooper: Beige wallpaper.
Marianne Williamson: She sure is fun; unfortunately, the Constitution requires candidates be born in America, so people from Mars are ineligible.
It is almost 100% certain that, whomever the nominee, he or she will get my vote in the November 2020 general election. The primary, however, is still very much up in the air.
Perhaps I will temporarily change my party affiliation, and cast my primary vote for Bill Weld.