A Camp By Any Other Name Would Smell as Foul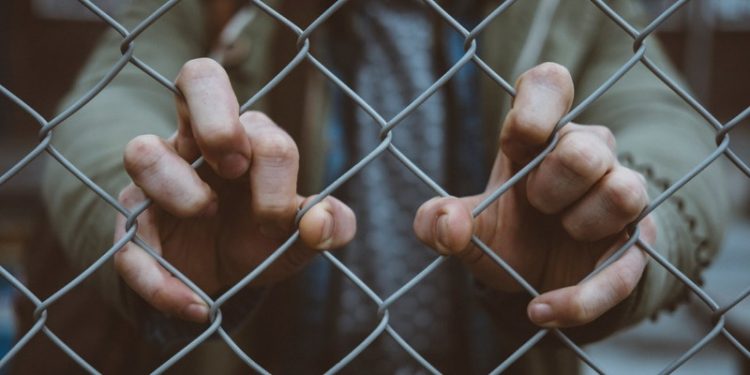 Last week, a mini-controversy erupted when Alexandria Ocasio-Cortez referred to the federal immigrant detention facilities as "concentration camps". The sky turned Twitter-blue with tweets either justifying the comparison or disputing it. Proponents pointed out that the term "concentration camp" is not a term specific to the Holocaust and refers to any concentration of individuals to isolate them from society. Of course, they also compared the current situation to Nazi Germany and said things like "never again" so they were kind of all over the map on that one. Opponents of the term got into very high dudgeon over the pro-immigration side using such a loaded term and pointed out, rather pedantically, that we aren't actually executing people. Of course, they often paired this with commentary saying that detention conditions should be harsh in order to discourage people from…uh…fleeing to this country to avoid being tortured and murdered by drug gangs. So I'm not sure they were entirely in Earth orbit either.
For a while, I was on Team Not-A-Concentration-Camp. Not because these aren't concentration camps — they do meet the technical definition. But because I sympathized with the argument that the phrase "concentration camp" is extremely loaded. When people hear that phrase, they think of the labor and extermination camps of the Nazis, which these are not. At best, they think of the Japanese Internment camps, which is closer to the mark, although those involved US citizens. Of course, those associations are precisely why many people want to use the term "concentration camp". But I think using that term is less likely to make people reconsider their position than to hunker down and refuse to listen. Pejoratives have a tendency to do that.
It's at this point in the post where I'm supposed to say, "As a Jew…" to justify my point. Well, as a Jew, I refuse to invoke my religion as some kind of rhetorical shield. You don't have be Jewish to have an opinion on this subject; nor are you required to have a strong opinion on this subject if you're Jewish. While the phrase "concentration camp" has a special and tragic resonance for Jews (as well as Eastern Europeans, Roma, gays and disabled who were also murdered by millions), our historical tragedy is not your rhetorical barb. Regardless of my religion and heritage, I avoid using the phrase "concentration camp". I avoid it because I don't want the extremely esoteric and ultimately useless battle over what we call our immigration detention facilities to distract from what they are. Because what they are is a catastrophe.
This week saw a stunning report from the New York Times on the conditions within the detention camps, specifically the conditions of children.
Children as young as 7 and 8, many of them wearing clothes caked with snot and tears, are caring for infants they've just met, the lawyers said. Toddlers without diapers are relieving themselves in their pants. Teenage mothers are wearing clothes stained with breast milk.

Most of the young detainees have not been able to shower or wash their clothes since they arrived at the facility, those who visited said. They have no access to toothbrushes, toothpaste or soap.
And then there's this:
Four toddlers were so severely ill and neglected at a U.S. Border Patrol facility in McAllen, Texas, that lawyers forced the government to hospitalize them last week.

The children, all under age 3 with teenage mothers or guardians, were feverish, coughing, vomiting and had diarrhea, immigration attorneys told HuffPost on Friday. Some of the toddlers and infants were refusing to eat or drink. One 2-year-old's eyes were rolled back in her head, and she was "completely unresponsive" and limp, according to Toby Gialluca, a Florida-based attorney.
And this:
A 2-year-old boy locked in detention wants to be held all the time. A few girls, ages 10 to 15, say they've been doing their best to feed and soothe the clingy toddler who was handed to them by a guard days ago. Lawyers warn that kids are taking care of kids, and there's inadequate food, water and sanitation for the 250 infants, children and teens at the Border Patrol station.
Almost simultaneous with these reports of conditions in the detention camps saw the emergence of a video of Sarah Fabian, a DOJ attorney, arguing before a flabbergasted Ninth Circuit panel that the above (and worse) did not violate a federal agreement that requires detainees to be kept in "safe and sanity" conditions.
This is embarrassing and shameful pic.twitter.com/Jdo5Kasq6t

— nilay patel (@reckless) June 22, 2019
While Fabian's argument is repulsive, there is more to it than that, as Ken White points out
The United States's loathsome argument—that it is "safe and sanitary" to confine children without soap, toothbrushes, dry clothes, and on concrete under bright lights—is morally indefensible. It's also a spectacularly foolish argument to raise in the famously liberal Ninth Circuit, where the United States should have expected exactly the reception that it got. And even though the litigation began under the Obama administration, it was the Trump administration that elected to bring this appeal and ask the court to bless these inhumane conditions as "safe and sanitary." That's an extremely aggressive legal argument, and one that suggests that the disturbing conditions being reported at confinement centers are intentional, not a sign of mere neglect.
That last sentence is the one that jumps out at me. The federal government is not arguing that these conditions are unique or unusual. It's arguing that they are acceptable. That indicates that these conditions are not only widespread but are deliberately harsh. Indeed, Administration flacks have long-argued that harsh treatment of illegal immigrants and asylum speakers — in this case, the family separation policy — could act as a deterrent to illegal immigration. This weaponization of children has been embraced by Trumpists as a necessary means to stop illegal immigration and such treatment has been justified because "these people are criminals".
This is family blog so a respect for decorum prevents me from responding to that argument with the florid and almost poetic profanity I would like to unleash. So I will instead say that the contention that these conditions are justifiable or acceptable as a means of preventing illegal immigration is one of the most factually incorrect, morally cretinous and intellectually vapid things I've heard since Count von Thurn said the Defenestration of Prague was an important test of the theory of gravity.
First of all, many of these detainees are not illegal immigrants; they are asylum seekers. They have come to this country and presented themselves at a border to escape violence and bloodshed in their own countries (violence at least partially stimulated by the War on Drugs). That is how the process of asylum-seeking works; people come to a border point and ask for asylum. They aren't required to sit in their violence-torn neighborhoods, under threat of death, and write double-spaced letters to the embassy.
When this is pointed out, the Trumpists quickly pivot from falsehood to falsehood, claiming that the detention is necessary because asylum seekers never show up for their hearings if they are released. This is a lie. Over 90% of asylum seekers show up for their hearings. This is indeed why previous administrations would — generally speaking — release asylum seekers, pending their hearing. Because detaining them was not only unnecessary, it would create the exact kind of conditions we are now seeing.
But I would add something else: even if 100% of the detainees were illegal immigrants, that still wouldn't justify this kind of treatment. "They're criminals!" is a great line, but ultimately a useless one. We are all federal criminals in some regard. You probably break a federal law every day without knowing it. Moreover, if we treated prisoners like this, it would be a scandal. If we treated the children of criminals like this in some vague effort to "deter" people from breaking the law, it would be an outrage.
We don't treat enemy prisoners of war like this. We don't even treat Al-Qaeda terrorists like this. Least of all their children.
Now to be fair to Trump, the current border crisis is at least partially a result of an unexpected and dramatic influx of immigrants — both illegal and asylum-seeking. We've seen such surges before and they have occasionally resulted in problems (see, e.g., the 2014 immigrant crisis under Obama). But the current crisis has been made far worse by Trump's policy decisions. And exacerbated to the current degree by his inability or unwillingness to prepare for the consequences of those policy decisions.
A competent President, before implementing more restrictive immigration policies, would have pushed to fund more judges, more lawyers and more facilities to keep a system that was already overwhelmed from completely collapsing. He would have pushed for it at least as hard as he did the Wall. But he didn't. The approach was more "detain 'em all, let God sort 'em out." And we're now seeing the consequences of this lack of preparation.
Now before the comments fill up with a million "but Obama" replies: yes. This crisis has been building for a long time. Immigrants have been detained in poor conditions for a number of years and much of the current problem is continuation of problems that began under previous administrations.
But that doesn't excuse it. Yes, this problem did not magically drop from space the day Donald Trump was elected. But he has taken a bad situation and made it far worse with his policy decisions and incompetence. And given that cracking down on immigration is one of his signature issues and the crackdown is something he boasts about routinely, I don't think it's entirely out of line to lay most of the blame for this at Trump's feet, even as we acknowledge the failures of Obama and Bush and Clinton in this regard.1
Look, You don't have to believe in immigration amnesty or open borders — and I don't believe in either — to believe that immigrants should be treated humanely. Nor do you necessarily have to be an anti-Trump Resistance trooper. This is bigger than which Party controls Congress and which lunkhead they've managed to squeeze into the Oval Office. Ken White again:
It is right and fit to condemn the Trump administration for its argument and its treatment of children. But it's wrong to think the problem can be cured with a presidential election. Trump will depart; the problem will not depart with him. This administration is merely the latest one to subject immigrant children to abusive conditions. It's been 35 years since Jenny Flores was strip-searched in an adult facility. Before Sarah Fabian defended concrete floors and bright lights for President Donald Trump, she defended putting kids in solitary confinement for President Barack Obama.

The fault lies not with any one administration or politician, but with the culture: the ICE and CBP culture that encourages the abuse, the culture of the legal apologists who defend it, and our culture—a largely indifferent America that hasn't done a damn thing about it. This stain on America's soul will not wash out with an election cycle. It will only change when Americans demand that the government treat the least of us as both the law and our values require—and firmly maintain that demand no matter how we feel about the party in power.
So now the question becomes: what do we do? Protests and Twitter campaigns are fun (and easy). And maybe they've forced Trump to mitigate somewhat. But what really needs to happen here is that Congress needs to get off their collective butt. The suffering of these children is not a damned fund-raising opportunity. It's a crisis and the body with the problem to mitigate that crisis is Congress, which can allocate the billions of dollars needed to expand facilities, increase the number of agents, lawyers and judges and provide the resources needs to feed, cloth and house tens of thousands of people. No, that's not an ideal solution. A more humane children's prison is still a children's prison. But … it's also a more humane one. And Trump's presidency means we have the Hobson's Choice of humane prisons and inhumane ones.
The immigrants are going to be detained, one way or another. Isn't a moral compromise to make the conditions less inhumane better than the moral compromise of dragging it out until the next election? And what happens if Trump wins re-election? Do we really want to be sitting here in 2021, with children still suffering, wishing we'd passed a law to mitigate it? The pill is bitter but it must be swallowed.
Thankfully, Congress appears to be waking up to the fact that they are, you know, Congress, and can actually do stuff. There are proposals moving through Congress to provide several billion for additional help. Both sides are blaming each other for the delay. Trump could, of course, put money into this from the same sources he's pillaging to pay for his wall. But I'm not holding my breath on that, given that the response of his base to these reports has been either to ignore or even justify it.
But this needs to happen as soon as possible. Pass a law. Allocate the funds. Call it the "fixing Trump's Concentration Camps Acts of 2019" if you like (the call it something else after he vetoes it). But it's time for Congress to do what must be done.
However, we also need to also be thinking long-term. This isn't the first time we've had a rush of immigrants at our southern border and it won't be the last. We had something similar (although substantially less awful) occur under Obama when there was an unexpected rush of unaccompanied minors illegally entering the country. We need to expect, given the realities of life, politics, economics and climate in Central America, that this is going to be a recurring problem, not a temporary one. And we can't assume that future Administrations will embrace an open borders utopia (or dystopia, depending on your point of view). The Administration is already moving many federal employees to deal with the border crisis (at the cost of longer waits and ports of entry). But that's a temporary solution at best.
During the Cold War, the United States positioned masses of military equipment in Western Europe, way more than we had the personnel for. The idea was that if a war ever broke out, troops would be sent to the area and link up with pre-positioned equipment to be able to go into battle immediately. The logic was that heavy military equipment takes time to move, but people can be moved relatively quickly.
While I dislike using war paradigms in civilian contexts, I think it is apt in this case. We need to be building permanent facilities whose use can be ramped up or down as the situation requires. We need to have personnel who can be pulled off of other tasks and moved into the area to help on an organized basis, not an ad-hoc one. We may even need the equivalent of a reserve force of non-government lawyers, judges, law enforcement personnel, caretakers and even just administrators and secretarial staff who can be "called up" when the problem gets really bad. Because it already was bad before Trump took office and it will get bad again in the future.
(We also need to revisit the culture in organizations like ICE and the Border Patrol which has contributed to this. But that's very unlikely to happen, given the generally bipartisan support both organizations enjoy.)
I realize that probably sounds dystopian and even authoritarian to my more libertarian readers. But is it more dystopian and authoritarian than toddlers peeing their pants, children dying of flu and teens in filthy clothes trying to sleep on a concrete floor? Because in a country that does not and will never support open borders, those are our choices. We either allocate the resources needed to treat these people humanely or we treat them inhumanely.
And, returning to my opening point, this is why I quickly tire of the "are they concentration camps or not" debate. Yes, the situation has some parallels to Nazi Germany. But it also has a lot of parallels to things that are not Nazi Germany. And ultimately you don't need to invoke the Nazis to know that none of this should be happening.
So what exactly is the point of that debate? While both may technically be described as "concentration camps", there is a world of difference between a facility where people are treated with dignity, compassion and respect and one where they aren't. We're going to need some place to house, at least on a temporary basis, the people streaming across the border, today and probably tomorrow as well. You can call them "concentration camps", "detention facilities" or "strawberry bundt cakes" for all I care. What matters more is how the people there are treated. And that, rather than the precise is verbiage, is what we should be focused on.
I would also add that the Trumpists need to make up their mind about which line of propaganda they're going to stick with. You can't claim that the conditions in detention are fake news and also that the immigrants deserve it and also it started under Obama. I dislike the phrase "pick a lane" — my own mind tends to wander from the straight and narrow. But you could at least drive on something that vaguely resembles a road.