Socialized Healthcare and Paternalism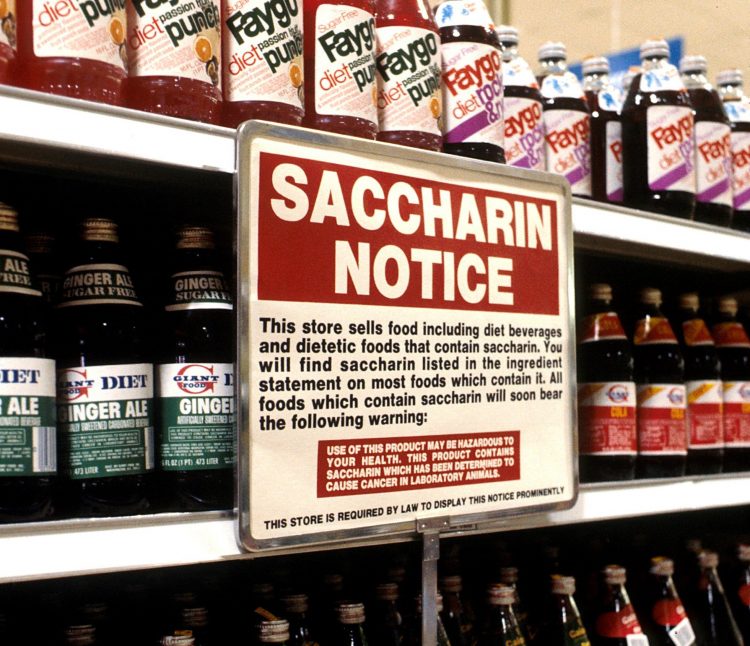 Earlier this month, the Institute for Public Policy Research, a progressive think-tank in the UK, released a policy briefing arguing for a fresh approach to public health. The report – 'Ending the blame game: The case for a new approach to public health and prevention' – calls for extensive policy changes in the name of public health. Most notably in the coverage that followed, the report recommends an 'End the UK's 'pro-obesity environment". This would involve plain packaging for high-sugar drinks, crisps and confectionery, forbidding fast food restaurants being located adjacent to schools, and limitations on advertising unhealthy food. Other measures, such as raising the smoking age to 21 and banning smoking in all public places, feature too.
I don't want to get into the efficacy of these measures here. What I'm more interested in is the language and arguments used to justify them. Reading through the report, a few things lept out at me.
Classic Paternalism
The first is the idea of helping people make 'better choices', or even 'the right choice'. You're making bad choices, so the state will step in and make the right one for you. Sometimes this can take the form of 'libertarian paternalism', pioneered by Thaler and Sunstein in their book 'Nudge'. The idea here is to simply rearrange the 'choice architecture' individuals face when making decisions. Beneficial choices more salient or default options, thus 'nudging' us towards them. Crucially, however, this is done without changing the relative costs of any particular decisions, leaving individual agency untouched.
Plain packaging and advertising bans, however, go beyond this. They actively make it more difficult to select the 'unhealthy' option. Add to this the additional taxation recommended, and you're making it more expensive too. This goes beyond the report's stated goal of 'making the healthy choice the easy choice'; it's just naked paternalism.
We're all in this together
The next thing that hit me was one of the core themes, 'From Individual to Collective'. This struck me as a peculiar thing to include in a public health report of this nature. Vaccinations for contagious disease, for example, have a clear collective dimension. If I refuse to get immunized to the measles, I'm not just putting myself at risk of ill-health. I'm also increasing the risk of measles transmission to others.
But this report primarily deals with obesity and smoking, two things that certainly have consequences for health but only really for the individual. What's the role for the collective here? The report states 'only through collective action to build healthier environments can a prevention strategy achieve lasting success'. But the IPPR wants to increase the smoking age and throw extra taxes on unhealthy food. That's not just environmental change – that's penalizing and prohibiting certain choices. So what's going on here?
The Influence of Socialized Healthcare
The answer might be partially found in the third thing that struck me – the NHS, or perhaps more accurately 'our NHS'. This report repeatedly invokes the NHS as a reason, in and of itself, to implement these paternalistic measures.
In a section titled 'The Importance of Prevention', the IPPR lays out their rationale for why such measures should be adopted in the first place. Of the four reasons given, three are equally applicable to healthcare more broadly. People want to be healthy, healthy people are more productive, and poorer people are more likely to suffer from ill-health. These justify equitable access to quality healthcare, but not obviously a raft of lifestyle impositions in the name of prevention.
The final reason, however, is very specific to preventative measures: 'Prevention makes our NHS more sustainable'. The IPPR asserts that the NHS is currently struggling (something nobody familiar with it would deny), and the current trajectory is unsustainable. 'Keeping people healthier for longer', however, 'can help reduce this', and 'reduce pressures on other public services' to boot.
This is where I take issue. It's a good thing, of course, if more people live healthier lives for longer, all else being equal. But all else is not equal here. The IPPR wants to relieve burdens on the NHS by raising the smoking age, taxing unhealthy food and imposing unrelentingly bland packaging on products it deems offensive to public health. Under most circumstances, anti-paternalists like myself tell the IPPR to clear off and mind their business. But maybe in the UK, they are in fact minding their business.
When your health becomes my business
Consider the following scenario, You're someone who minds their health very closely – exercising regularly, not smoking, and taking care to consume a healthy, balanced diet. Meanwhile, I'm the opposite. I smoke a packet of cigarettes a day, I constantly eat highly processed and take-away food, and the only exercise I get is panting up the stairs when the elevator is out of order.
In a system like the Netherlands, were healthcare is provided via both public universal insurance and optional private insurance, should you care? If you're my friend, then you might try to talk some sense into me. You might offer to help me plan out healthy meals, to join me in the occasional jog and hand me some literature on the dangers of smoking. But ultimately, what I do with my health is my business, and excess charges and/or complementary insurance premiums might well reflect that. I'm paying the additional cost of my lifestyle to the healthcare system personally, while you're being rewarded for your efforts.
But under the NHS, you might reasonably be more annoyed with me. If you or a member of your equally-healthy family gets sick, the longer wait times and tight resources of the NHS are the fault of lazy bums like me, who consume additional healthcare that we all pay for equally because of my 'bad' choices in life. So, you think, maybe the government should try to prod me into action. After all, it's our NHS that's suffering because of my laziness and gluttony. At the very least, those extra taxes I'm paying on those choices help make up for the strain I'm causing.
The nanny state
The above might seem a bit of a 'just-so' story, but there's real data to back it up. Christopher Snowdon, head of Lifestyle Economics at the Institute of Economic Affairs, quantifies paternalistic measures taken in the name of public health. The result is the Nanny State Index, 'a league table of the worst places in the European Union to eat, drink, smoke and vape.'
If you follow that link, you'll see I chose the Netherlands for a reason: they rank 21st out of 28, while the UK places 4th. It's worth mentioning that the Netherlands is no less healthy than the UK for its less meddlesome public health approach. The Healthcare Quality and Access measure, for example, puts the Netherlands above the UK, at a score of 96.1 to 90.5.
I'm not certain exactly how much NHS-style socialized healthcare rather than Dutch-style national insurance contributes to this policy difference. It is clear, however, that those who support paternalistic policies use the NHS to augment their arguments, with a clear rationale behind this strategy. When we all pay entirely for everyone else's healthcare, then in a very real sense, everyone's health becomes everyone's business. This has real consequences for issues of lifestyle freedom, as choices that should only impact my health become issues others can object to.
A Brave New World
I'll close by quoting at length from Aldous Huxley's 'Brave New World', a fantastic work of dystopian fiction. At the climax of the novel, the savage John confronts the World Controller Mustapha Mond. John struggles to articulate exactly what his problem is with the world. After all, the world state provides for everyone an endless supply of distractions, safe recreational drugs and full employment. However, this comes at the price of incredible social pressure to conform to an orthodoxy of caste and indoctrinated slogans. Fittingly, one of these is 'everyone belongs to everyone else'. After an exchange where Mond dismisses John's desires for heroism, nobility and overcoming adversity, we get the following iconic passage:
'"But I don't want comfort. I want God, I want poetry, I want real danger, I want freedom, I want goodness. I want sin."

"In fact," said Mustapha Mond, "you're claiming the right to be unhappy."

"All right then," said the Savage defiantly, "I'm claiming the right to be unhappy."

"Not to mention the right to grow old and ugly and impotent; the right to have syphilis and cancer; the right to have too little to eat; the right to be lousy; the right to live in constant apprehension of what may happen to-morrow; the right to catch typhoid; the right to be tortured by unspeakable pains of every kind." There was a long silence.

"I claim them all," said the Savage at last.'
The right to make bad decisions
Now I don't want get hysterical here – the UK is nowhere near becoming a Brave New World. But there's something to the sentiment above. Central to the way I view freedom is that everyone ought to have the right to make bad decisions. To decide to eat badly, smoke like a trooper and drink in full accordance with national stereotypes. Like the Savage, I claim the right to do them all. John claims the right to be unhappy; I claim the right to be unhealthy.
So when considering the best way for society to ensure that nobody goes without healthcare or goes bankrupt over medical expenses, it might be worth considering whether these rights I claim might be undermined going forward. Favouring a Dutch-style system, where unhealthy choices could be at least somewhat priced into costs, rather than an NHS approach where everyone's health belongs to everyone else, is something I consider worthwhile.
We don't need to compromise on having a quality, equitable healthcare system to avoid this pitfall of paternalism; we just need to ensure that the consequences of your choices are felt primarily by you and not everyone else.