Undebatably Wrong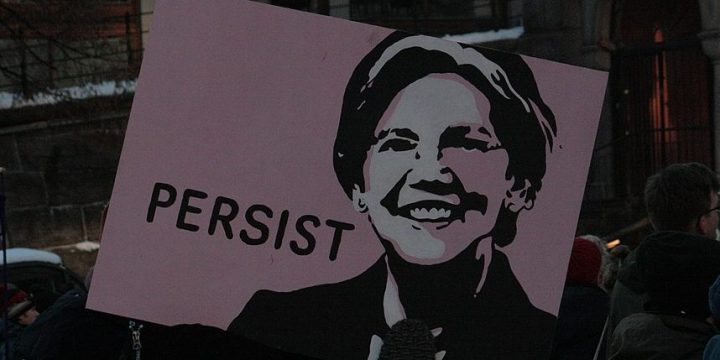 The GOP primaries in 2016 did not do many things right, but one of the few things they did do right was their handling of debate eligibility. It may seem unfair to have a "kiddie table" debate, but that was actually considerably more fair than any other model. Having an undercard debate gave the candidates there an opportunity to shine and get promoted to the primary debate. That's exactly what happened with Carly Fiorina. That's not as good as getting to start as a headliner, but the candidates who lost out on that honor hadn't particularly earned it. That some of the ones who did just make the cut also didn't deserve it is not quite as big an injustice as what is happening now on the Democratic side. The only candidate I believe who got a raw deal in 2016 was Jim Gilmore, who despite having served as a governor was left out entirely of the debates because he was left out of the polls. But since he didn't have a shot at the nomination to begin with, that's his problem.
The Democrats decided to go with a more egalitarian model. It does potentially help avoid the Gilmore problem of people being excluded from polling, and gives the illusion of fairness, but doesn't do much beyond that. And here we are:
NEWS – the Democratic debate groups

PURPLE: bernie, harris, biden, buttigieg, bennet, williamson, swalwell gillibrand, yang, hickenlooper

ORANGE: booker, warren, beto, klobuchar, delaney, tulsi, castro, ryan, de blasio, Inslee

NBC will now decide which night goes first

— Reid J. Epstein (@reidepstein) June 14, 2019
The greatest irony at all is that despite their best efforts, there is a kiddie table. It's just that one of the most credible candidates – Elizabeth Warren – was randomly assigned to it. Meanwhile Andrew Yang, who has never served elective office, and Kirsten Gillibrand, who has served in a prominent office and still can't seem to get any traction, both get to share a debate stage with all of the heavy hitters except Warren. So does Marianne Williamson and I can off the top of my head name 88 of the 100 US senators and I literally have no idea who she is.
This was statistically foreseeable. The idea with randomly assigning this is that it would all kind of even out. Leaving aside for a moment it can't be equal in this field (I will get to that in a minute), that just isn't true. The two sides may be equal or they may not be. Two dice rolled an infinite number of times may individually average 3.5 a roll, but the likelihood that they will come out equal with an individual roll is actually pretty small. Or two rolls. Or three. That's just the way it random works. It's random. Even when it comes to randomly evening out.
I knew that was the case and that was a risk, but even I didn't expect it to be this lopsided. There are at the outside five credible candidates, and four of them ended up in the same debate. Not just that, but the second debate. So we have an undercard dynamic with a bit more statistical noise than the GOP set-up four years ago.
However, even if things hadn't turned out this badly, it was never going to turn out right. This race has a clear front-runner. Candidates with a clear shot of winning should be the ones sharing that stage with him. Random congressmen (and below) who aren't polling statistically any better than I am should not. They're lucky not to be Gilmored entirely.
After all of the accusations of rigging the 2016 primary I understand their desire to play as little a hand as possible. But as much as I hate the line of thinking, sometimes refusing to make a choice is a choice. Their failure to make hard decisions has resulted in a process that will unduly affect their primary. And lazy indecision at that. Even if they didn't want an undercard model, they could have gone with a seeding system to assure that the debates would be more evenly teamed than they are. But, really, with Biden as a clear frontrunner there was no way not to have a system that favors some over others. Better a deliberate one than an indeliberate one.
Parties are going to have to figure out how to handle an excess of candidates because it's unlikely that this problem is going to go away. There is too much upside and not enough downside to running a failing presidential race1. On the balloting side, they're going to need to start thinking further into things like ranked choice and IRV. For debates, they need to accept the concept of tiers.
Polling, to be honest, isn't a great way of going about differentiating. I would generally prefer favoring candidates who meet certain experience criteria2. You could also do something like the Labour party where potential candidates must be nominated by members of congress.
I hold no brief for Elizabeth Warren. She isn't my preferred candidate. If it had been any of the other credible candidates, I'd be saying the same thing. I'd also be saying the same – less loudly – if one debate had three of them and the other had two. Which may be the case for the next debate. But Sanders, Warren, Buttigieg, and Harris all deserve to be up there with Biden. Yang and Williamson don't. It's somebody's job to make that determination. Or, I should say, it needs to be.