Things With Acronyms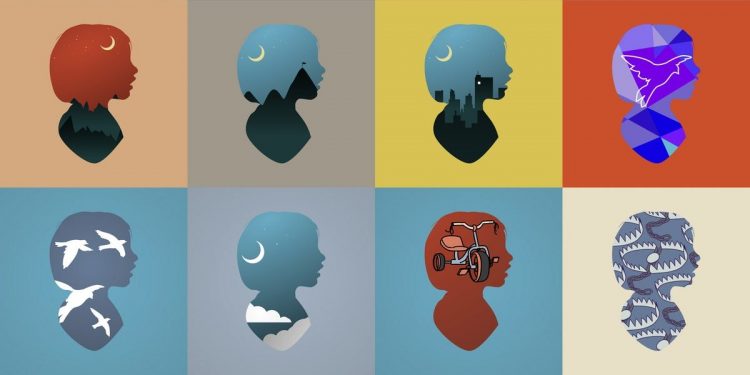 Before I left the house as a teenager, my father always told me, "Starla, pay attention."
Looking back, it's interesting that he identified attention as my weak point. My entire life has been losing things, putting things off, stumbling, zoning out, showing up late, forgetting to show up at all. It doesn't seem obvious that all these things are related to "attention," meaning something similar to "the forefront of your mind." But my dad thought so, and so did the psychiatrist I went to in grad school, the one who diagnosed me with ADHD.
Is ADHD a "thing" that I "have"?
On the one hand, obviously yes.
As a child my parents had my hearing tested—I was so oblivious they wondered if something might be wrong with my ears (there wasn't). As a preteen, I once sat at the kitchen table reading and didn't notice when the toaster caught on fire. In high school, I wrote a poem that began "My head is full of holes and hiding holes." I've even got the hyperactivity—there's that thing I do where without reason or warning I jump up and run full speed across the room, and when whoever I'm with asks why I did it I can't say.
I list these things to myself as reassurance that I really am out on the far edge of a normal distribution, that my tendencies are unusual enough that it is reasonable and useful to have a word for them, that I am allowed ("allowed"? By whom?) to say to other people and to myself "I have ADHD." Except I don't. I tell people about it—if I tell people about it—in a roundabout way: "I have been diagnosed with ADHD."
Many people seem to have a different reaction to diagnosis. In her essay ADHD Is Different for Women, Maria Yagoda tells an eerily familiar story—of mess, of lost and forgotten things. She also quotes psychiatrists:
In "The Secret Lives of Girls with ADHD," published in the December 2012 issue of Attention, Dr. Littman investigates the emotional cost of high-IQ girls with ADHD, particularly for those undiagnosed. Confused and ashamed by their struggles, girls will internalize their inability to meet social expectations. Sari Solden, a therapist and author of Women and Attention Deficit Disorder, says, "For a long time, these girls see their trouble prioritizing, organizing, coordinating, and paying attention as character flaws. No one told them it's neurobiological."
Perhaps this distinction gives the diagnosed relief from confusion and shame. But is it true?  My inability to meet social expectations is internal isn't? Where else could it have come from but inside? And what is character made of if not neurobiology? Later in the piece, Maria doesn't seem to be sure either: "I can't say that I know what part is ADHD, what part is me, or whether there's a difference."
The notion that part of you is you and part of you is Things that you have is ubiquitous. You have a temper; you have a strong memory; you have depression. C.S. Lewis put it as eloquently as anyone ever has:
The bad psychological material is not a sin but a disease. It does not need to be repented of, but to be cured…

Most of the man's psychological makeup is probably due to his body: when his body dies all that will fall off him, and the real central man, the thing that chose, that made the best or worst out of this material, will stand naked. All sorts of nice things which we thought our own, but which were really due to a good digestion, will fall off some of us: all sorts of nasty things which were due to complexes or bad health will fall off others. We shall then, for the first time, see every one as he really was. There will be surprises.
Lewis was a modern man (near the beginning of modern men) and knew that even if we are ghosts in the machine, the machine comprises much or most of what we think of as ourselves. And the parts of that machinery which are "disease" are not a fundamentally different kind then the rest of it—it's just the parts which make it harder to live and be who we want to be.
We've been defining more and more diseases for decades now. We give them lists of symptoms and acronyms ending in "S" for syndrome or "D" for disorder. Diagnostic criteria for mental illnesses are calibrated and re-calibrated to distinguish between those whose neurobiology is debilitating and those whose neurobiology is basically fine. But it's not surprising that the line becomes blurred, that people end up diagnosed with depression without experiencing the exceptional chemical funk the diagnosis was made for. ADHD and its horde of medicated children are practically the emblem for over-medicalization. And yes—that doesn't seem right. Do children even need to pay that much attention?
Sometimes I wonder if thinking of everything as a condition is giving us all a condition. But still, a diagnosis is a useful thing to have. A diagnosis can help people think about themselves. It can help them make plans to change what they want to change.
A diagnosis can encourage sympathy for those who deeply need it. My nephew's diagnosis is autism spectrum disorder. He's a sweet ten-year-old, sensitive and strange. It breaks my heart to think of him growing up and going out into a world which hates annoying boys. I hope he carries his Official Diagnosis with him like a letter stamped with the red wax seal of a king, asking the world to be patient with him.
My own diagnosis is useful to me because it grants me access to as much Ritalin as I want. More than I want. Literally more than I could ever want. The last time I went for a new prescription my psychiatrist asked me if I wanted 20 mg pills, and I said yes because I'd forgotten the dose I'd been taking before. On breaking open my new bottle, I noticed the pills were orange instead of blue but didn't realize the significance until I'd already popped one.
It was one of the worst things I have ever felt. I was aware of my heart and I did not like it. My body felt bad and my mind felt bad in ways I can't describe.
I don't drink. I don't drink coffee. The only drugs I've ever taken are… powerful stimulants. Funny how that happened.
Now, in my office, I bend over my desk and split a pill in half with a plastic knife from the break room. I make sure not to take anything after 1 pm—any later and the stimulant will interact badly with my insomnia. (My insomnia which might also be a Thing with an acronym.) I stayed awake for 24 hours twice before learning that lesson.
I keep taking the pills despite the bad experiences because they help. Twice in my life, I have been pulled over by a cop who was dumbfounded that I had driven so far without noticing him behind me. Both times, they asked whether I was on medication. Not drugs. Medication. I don't know whether that's a standard line when questioning white women or if they just had my number. "Officer," I said to the last one, "if I were on my medication I'd be driving better."
Ritalin helps me drive safely. It helps me get my work done—and getting my work done is important to me as a matter of honor, of keeping my promises and fulfilling my duties. It helps me move forward with the things I want to do and to make before I'm old. I even suspect my next romantic relationship will go better if I make sure to take my pills (men can tell when you're not paying attention to them).
But even when I manage the "correct" dose and can focus without feeling like my chest is exploding, there's something unsettling about the way the stimulants make the inside of my head feel unfamiliar, the soft edges of my consciousness turned papery. I can tell my mind is missing a quality it has had my entire life, something I never noticed because I always assumed that it was just what having a mind feels like.
When properly medicated, I become more of the person I want to be, and I feel less like myself.